How Many Emmys Has Saturday Night Live Won?
You Won't Believe Saturday Night Live's Insane Emmys Record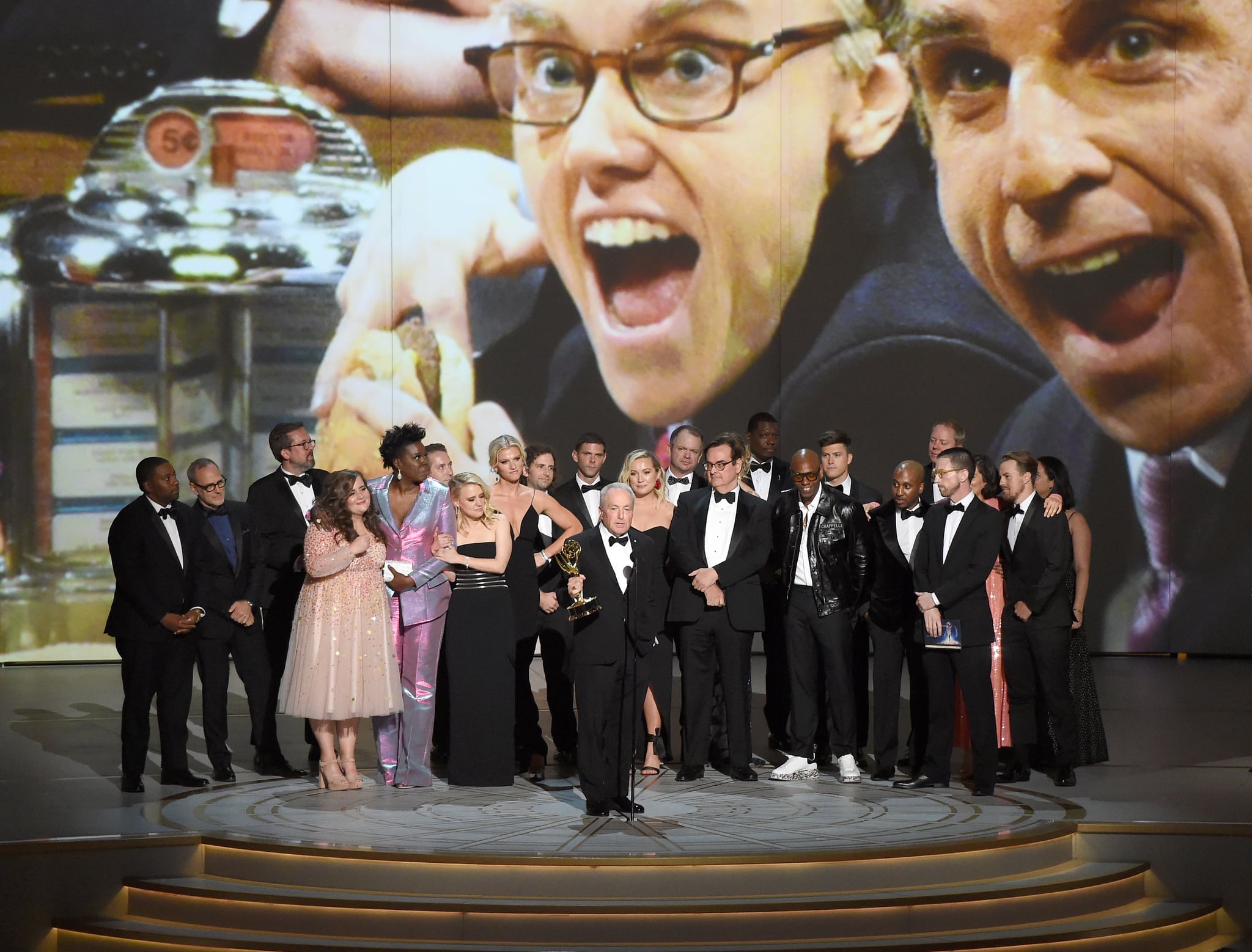 In one of the least surprising wins of the evening, Saturday Night Live took home the trophy for variety sketch series at Monday night's Primetime Emmy Awards. It marked a banner night for the series, whose "Weekend Update" anchors Michael Che and Colin Jost hosted the ceremony. The comedy series, which has been running since 1975, has been an Emmys darling for several years and pretty much always takes home some gold at the annual ceremony. But just how many Emmys has the series won over the years?
In total, SNL has taken home 65 Emmy Awards over its nearly 44 year history — the most Emmys won by any series in TV history. Out of those, however, only four have been the award the show won tonight: outstanding variety, music, or comedy series. Its writing staff has also won four times, with the first award coming in its inaugural season and the most recent in 2002. The technical aspects of the show have tallied up quite a few Emmys as well, from camera work to directing and more.
It's not just the creative talent behind the show that has racked up the Emmys. An appearance on SNL is almost a rite of passage for TV comedians, and some of the series's most memorable performances have earned Emmys for their talented performers. Among these are Justin Timberlake (twice, in 2009 and 2011!), Tina Fey's iconic Sarah Palin impersonation from 2008, the agelessly funny Betty White in 2010, and this year's newly minted guest actress in a comedy winner, Tiffany Haddish. SNL is one of those cultural institutions that isn't going anywhere, so you can bet on seeing more Emmys headed their way in future seasons!