How Is Pennsatucky Free in Orange Is the New Black?
OITNB: What You Need to Remember About Pennsatucky's Season 5 Story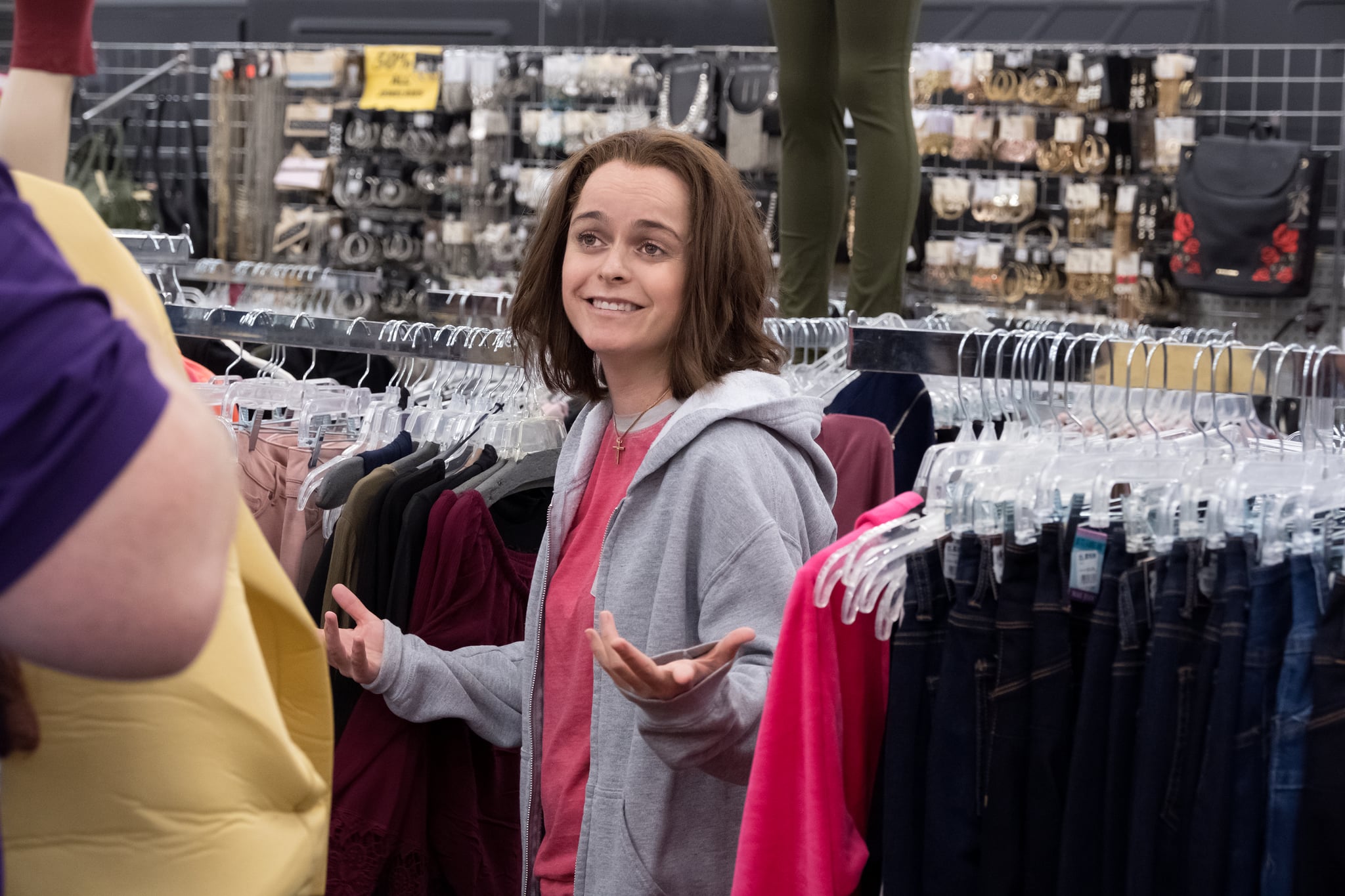 More than a few inmates escape from Litchfield Penitentiary over Orange Is the New Black's six seasons — not all of whom are officially discharged. At the end of season two, the terminally ill Rosa drives off in a Litchfield van, hitting Vee, another escaped inmate, with the vehicle. Then in season five, several inmates manage to escape during the chaos surrounding the riot.
Toward the end of OITNB's fifth season, Pennsatucky escapes through the hole in the prison's fence, as does Chang. Before the escape, Pennsatucky has a pretty rough go of it in season five — her former friends Leanne and Angie, bolstered by the prison's white supremacists, turn against her after she points the stolen gun at them to help Coates.
Coates, aka Donuts, is the guard who sexually assaults Pennsatucky, though the inmate feels sympathy for her attacker. Much to Boo's dismay, Pennsatucky helps hide Coates from the other inmates during the riot. She also kisses Coates again, telling Boo she can't control her feelings for him. And when Pennsatucky escapes in season five, she heads to Coates' house.
Spoilers ahead for season six.
That's why in season six, Pennsatucky doesn't immediately find herself in the maximum-security prison with her former fellow inmates. Instead, Coates ends up hiding her in his car's trunk, after an unfortunate misunderstanding between him and C.O. Dixon. Eventually, Pennsatucky reveals herself to Dixon on the extended road trip, and the three of them are on the run together.
Of course, Pennsatucky's escape isn't the end of her OITNB story.
While she's out with Coates and Dixon at a bar, a news report comes on about a missing inmate . . . who just happens to be Pennsatucky. Coates wants to take her to Canada, but Pennsatucky decides to turn herself in and finish her original sentence. She ends up in the maximum-security prison alongside her fellow Litchfield inmates, in the "Florida" cell block.
It may be a surprise for Pennsatucky to turn herself in, but it looks like she's turned over a new leaf and wants to finish her sentence so she can live a "normal life." Or, as normal a life as she can lead after spending years in prison. But it looks like Pennsatucky will still be a fixture in OITNB season seven, alongside the other women in Max.