Jennifer Aniston Quotes About Show With Reese Witherspoon
Jennifer Aniston on Her "Exciting" Return to TV With Reese Witherspoon: "We're in a Little Revolution"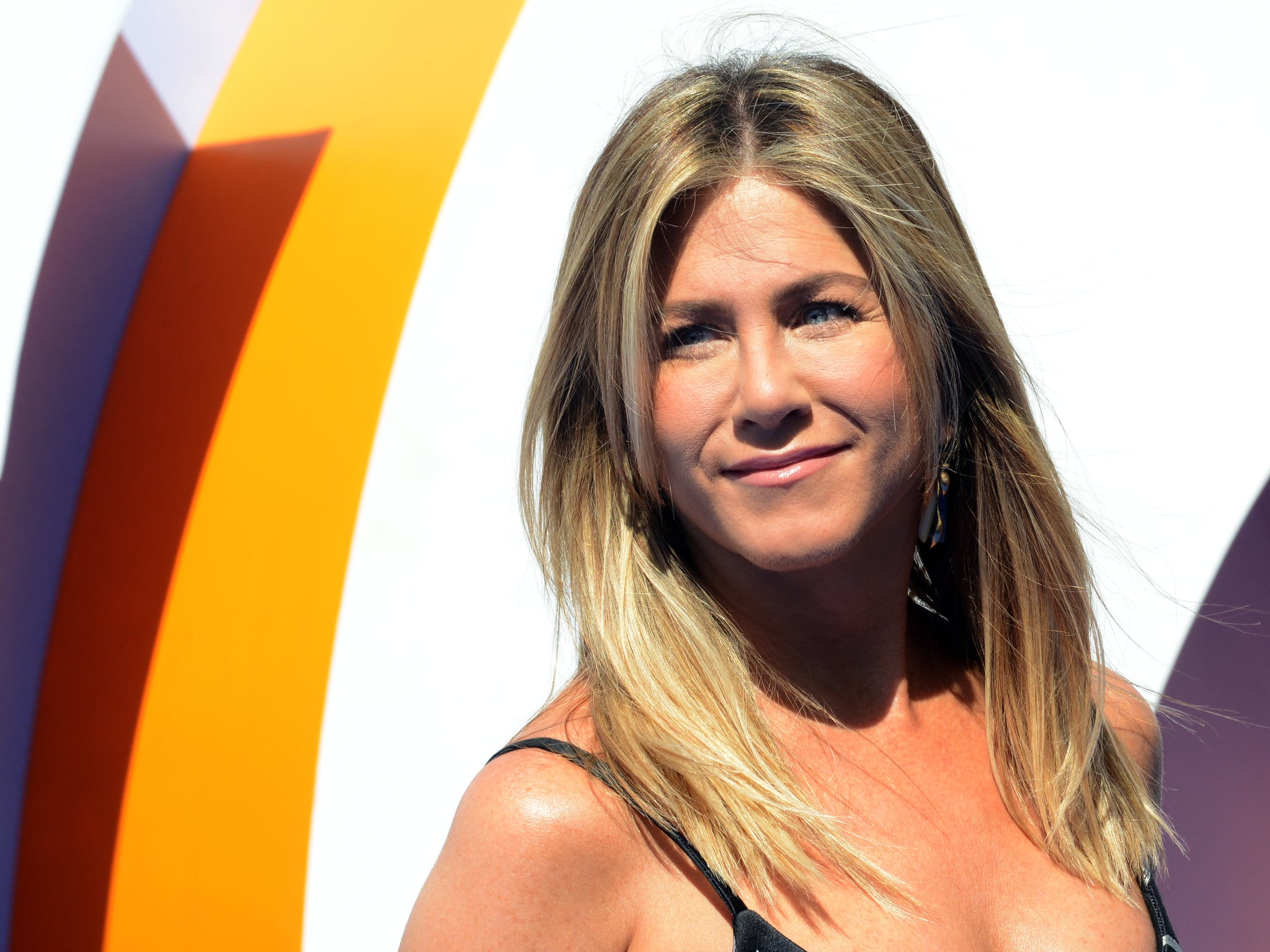 Image Source: Getty / Albert L. Ortega
Back in November, we were treated to the exciting news that Jennifer Aniston and Reese Witherspoon would be collaborating on a new TV series, and the world was shook: despite their close offscreen friendship, we haven't seen these two in a project together since Witherspoon starred as Rachel Green's younger sister, Jill, on Friends back in the day. After a bidding war, their untitled drama — which will "focus on a New York morning show" — landed at Apple, and has been picked up for two seasons with 20 episodes overall.
While Witherspoon has already made a splash on the small screen with the award-winning HBO drama Big Little Lies, Aniston hasn't been on TV since Friends ended in 2004. In a recent interview with POPSUGAR, Aniston revealed what motivated her to return to TV after a hugely successful film career, citing the book that the series is based on — Brian Stelter's Top of the Morning: Inside the Cutthroat World of Morning TV — and her desire to work with producer Michael Ellenberg, who also worked on her husband Justin Theroux's show, The Leftovers. "It's so in the zeitgeist right now, because of what's blowing around in our world on a daily basis," Aniston says. "It just was a really great idea, and to be able to work with Reese again, and do something that was keeping me home in Los Angeles, is exciting."
"Unfortunately, the film industry is a little different at the moment, but that's sort of the natural ebb and flow."
"Television is sort of where it's at," Aniston continues. "The work is more interesting, and the quality is just fantastic. Unfortunately, the film industry is a little different at the moment, but that's sort of the natural ebb and flow." Aniston tells POPSUGAR that the show has "happened really organically," and that she is "so excited to [start] digging into all of these characters and who they're going to be." On the show's premise — a morning TV show — Aniston admits that "the stories are endless," adding with a laugh, "You just turn on the news these days, and it's kind of writing itself."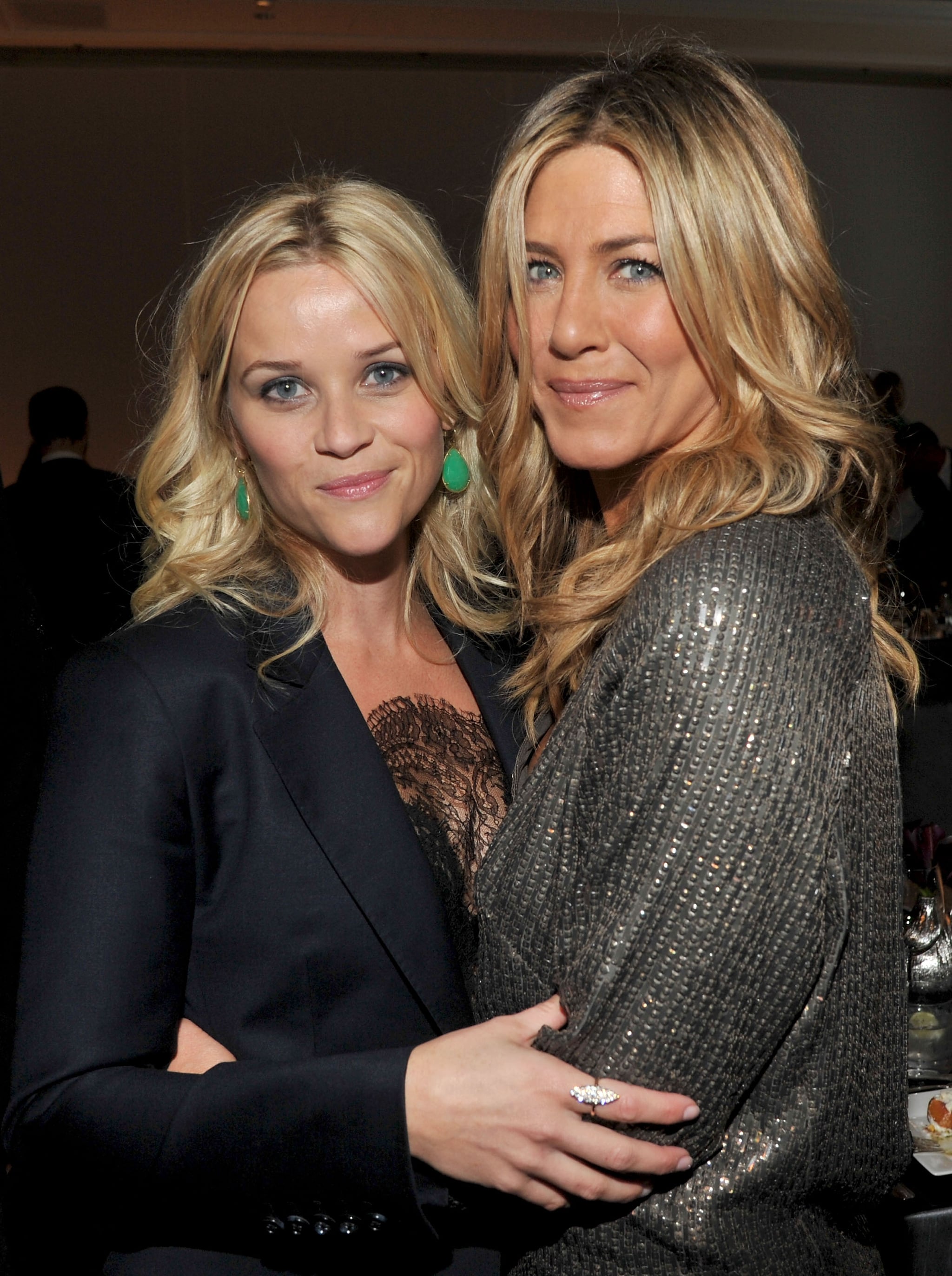 Image Source: Getty / Lester Cohen
With shows like The Handmaid's Tale, Insecure, GLOW, and Witherspoon's own Big Little Lies, we're definitely having a watershed moment of female empowerment on screen. Aniston feels it, and is ready to join the party. "It's an exciting time for television, exciting time for women, and it's an exciting time in general right now," she tells POPSUGAR, adding, "I feel like 2017 really took it out of everybody, don't you think?" But with a new year comes new gusto. "We're just cracking the first few stories [of the show], and all of us are so wonderfully involved on the creative and producorial level," she says. "I can't wait to get it onto the air. We're in a little revolution. It's exciting!"
In addition to getting cracking on the TV show, Aniston's musical drama Dumplin', which she wrote and produced, will hit cinemas this year. "I play the mother of Danielle Macdonald, who was in Patti Cake$," Aniston says, calling the coming-of-age film "a sort of an homage to Dolly Parton."
The year 2018 is going to be the year of Jennifer Aniston. After all, the numerology is on her side. "It's an 11 year," she says. "Call me crazy, but I know that. It's a good number."