Jon Snow White Halloween Costume Photo
This Guy's Jon Snow Halloween Costume Will Blow You Away, but Not For the Reason You Think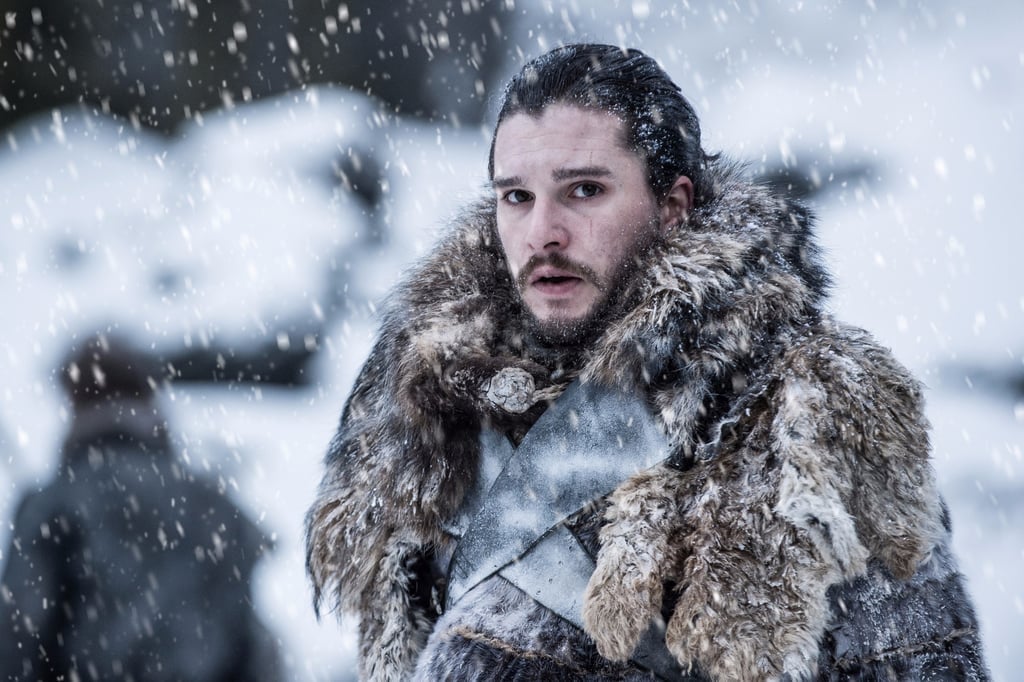 At this point, I hope you're aware of who Jon Snow is. He's in the photo above, if not. He's also one of the many heroes in a little show called Game of Thrones, in which he's miraculously still alive. And, apparently, he's also the inspiration for one of the greatest Halloween costumes I've ever seen.
Since the HBO fantasy series premiered back in 2011, people have been dressing up as the potential Prince Who Was Promised, but few have put quite as an original spin on the concept as Reddit user jorken24. Rather than simply draping a furry Ikea rug over his shoulders and calling it a day, he decided to up the ante by mixing in one of Hollywood's other famous Snows: Snow White.
The result is an epic mash-up that involved wearing both Snow White's iconic red, blue, and yellow princess gown and red lipstick, as well as Jon Snow's Night's Watch attire. Of course, there was also the pièce de résistance of the costume — a real, Westeros-worthy beard, shaved right down the middle.
[No spoilers] My Halloween costume today: Jon Snow White from r/gameofthrones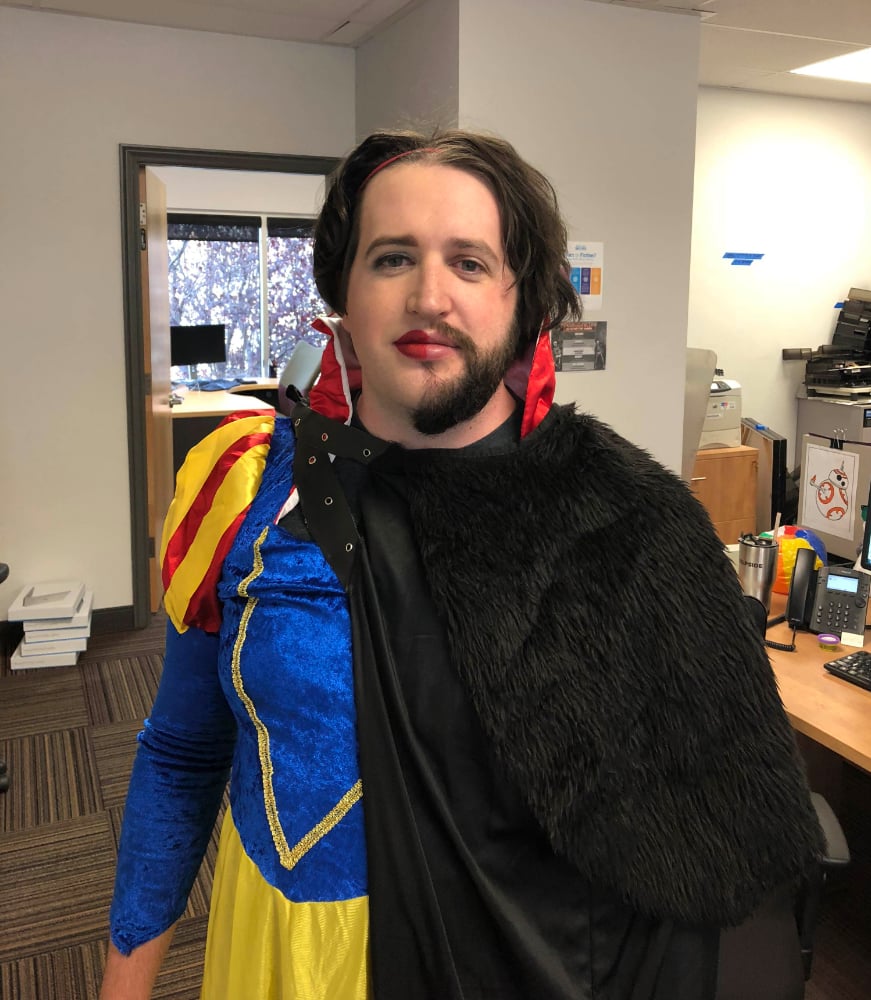 Pretty impressive, no? Between Jon Snow White and Lara Jean Croft, our Halloween costume approach will never be the same.