Kelly Ripa's Theory About Bekah on The Bachelor
Kelly Ripa Has a Surprisingly Plausible Theory About That Missing Bachelor Contestant
You know, we never would have taken Kelly Ripa to be a Bachelor Nation conspiracy theorist. That being said, the Live With Kelly and Ryan host has a theory about who wins this season of The Bachelor, and the more we think about it, the more it makes sense.
While sitting down with season 22's leading man himself, Arie Luyendyk Jr., Ripa and cohost Ryan Seacrest asked him about the strange incident involving 22-year-old contestant Bekah Martinez. The young nanny from Los Angeles was reported missing by her mother on Nov. 18 after Martinez reportedly told her that she was going to work on a marijuana farm in Humboldt, CA, and wouldn't be able to speak with her for about a week. Apparently more than a week went by, because her mom put a missing persons ad in a local paper and on its Facebook page.
Naturally a few fans of The Bachelor noticed the ad and pointed out that she's currently starring on the show, and Martinez soon addressed the news via Twitter, writing, "MOM. how many times do I have to tell you I don't get cell service on The Bachelor??"
It's an odd situation to begin with and only gets weirder when you take into account her social media usage — Martinez was active on Instagram until Sept. 17 when she announced she was giving it up (right around the time she'd begin shooting The Bachelor), and then began posting photos again on Nov. 22, which is after her mom reported her missing. What's going on, girl?! Blink twice if Chris Harrison is holding you hostage!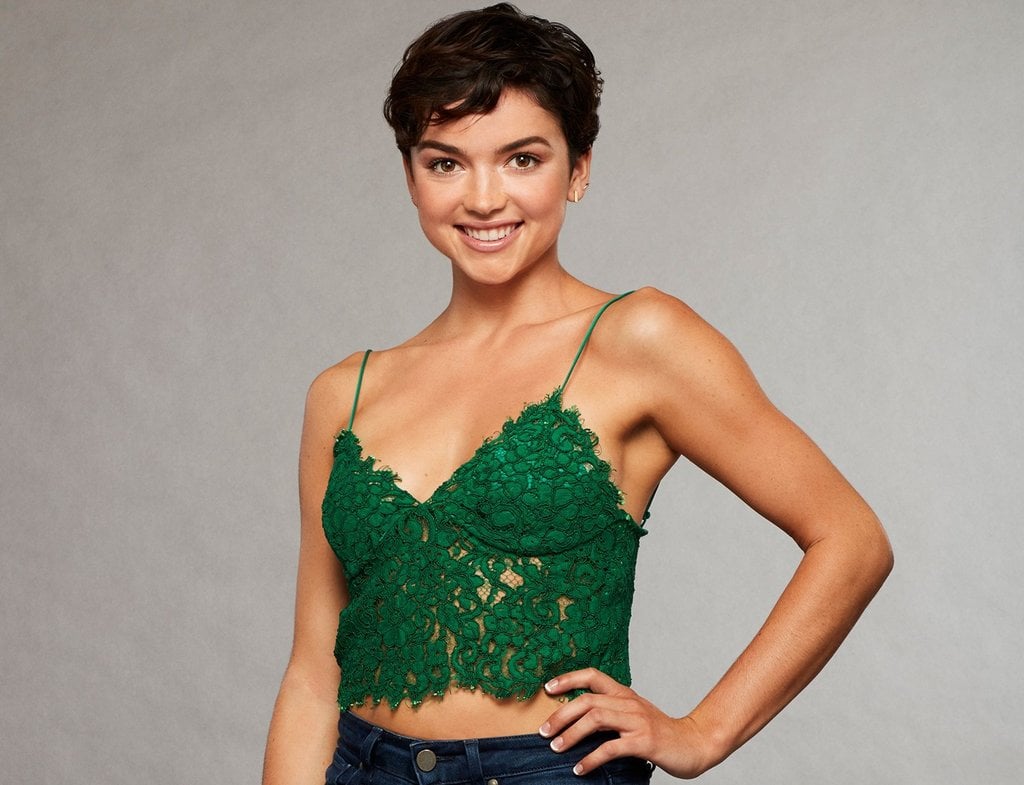 Luyendyk Jr. had a pretty relaxed reaction to it all during his conversation with Ripa and Seacrest, joking, "I think the PSA for that is call your parents." Ripa, however, thinks there's clearly more to the story.
"I have a theory for that," Ripa said. "Bekah is the girl you choose. Wanna know why I have this theory? Because she went into lockdown . . . The dealio is when you choose a bachelorette, she has to go underground. She went so deep underground her mom thought she was a missing person."
Obviously Luyendyk Jr. couldn't outright confirm or deny Ripa's idea due to the strict contract he has with The Bachelor. Instead he just smiled and said, "That's one theory." Personally, we're with Ripa — Bekah Martinez is going to be the one to win this season and Arie Luyendyk Jr.'s heart. Mark our words.