Madelaine Petsch on Cheryl and Toni on Riverdale Season 3
Madelaine Petsch on Cheryl's Relationship With Toni on Riverdale: "It's a Really Beautiful Thing"
Cheryl Blossom has overcome a lot on Riverdale, and she's continuing to grow. Over the course of the series, the character has faced so much heartbreak — the death of her twin brother, her father's suicide, her complicated family history — but has maintained her tenacious spirit and fiery attitude. While Cheryl often comes across as strong-willed and independent onscreen, to actress Madelaine Petsch, she still sees her character as the "vulnerable little girl" she was in season one.
"She is, to me, one of the more fragile characters in the show," Petsch told POPSUGAR while promoting her new M3 sunglasses collection at Privé Revaux. "She's been through so much. She's seen so much loss. And she's still figuring out who she is. She's figured out her sexuality and her girlfriend, but there's still so much more to figure out in life for her."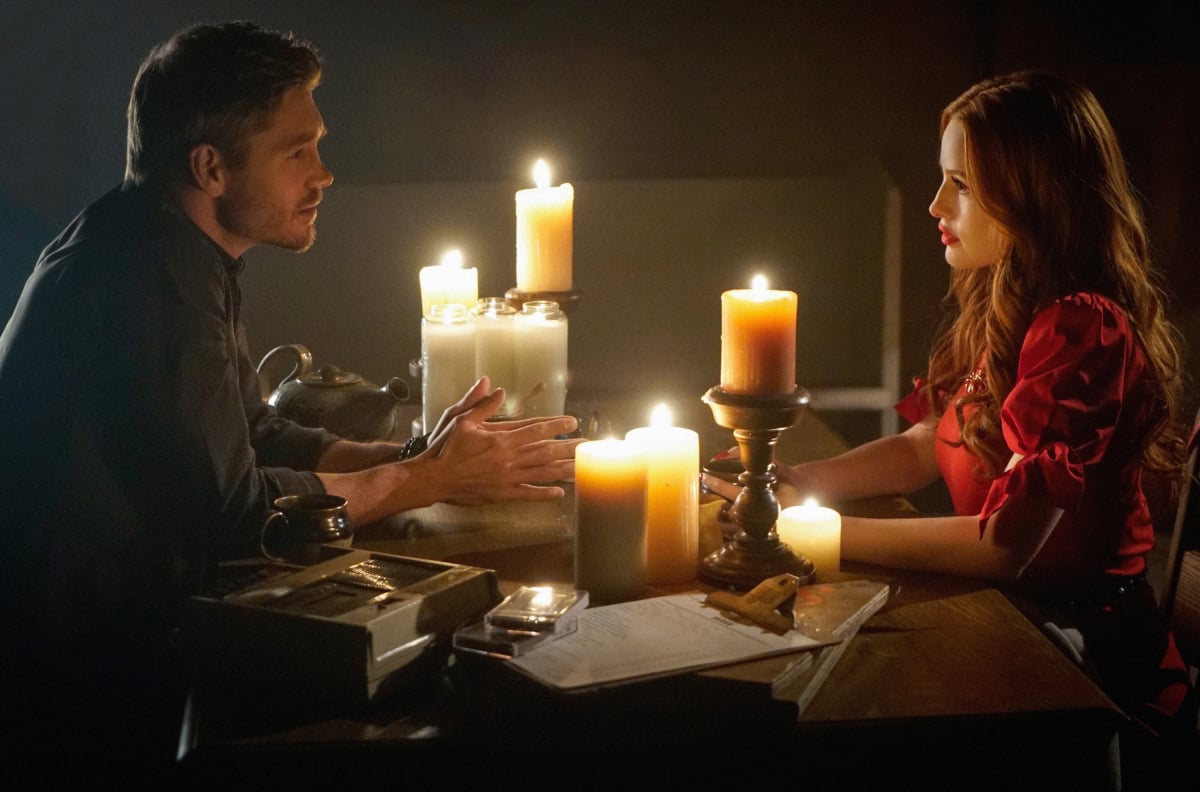 In fact, that's one of the main reasons why Petsch wasn't surprised about Cheryl joining the infamous cult, The Farm, this season. "I think it totally made sense for her to join The Farm," she said. "I saw a lot of people didn't really get it. But I'm like, 'Cheryl's still going through a lot.' She hasn't really resolved anything. She just now is comfortable with her sexuality, which is great, but I don't think she's really processed the Jason thing at all. And then the fact that she's seeing Jason, whatever that may mean, I think just opened all these wounds again for her."
"Toni brings out the sweet and vulnerable side of Cheryl."
While Cheryl has certainly had some major lows these past three seasons, she has found comfort in her relationship with Toni, played by Petsch's real-life best friend Vanessa Morgan. "I love that Toni brings out the sweet and vulnerable side of Cheryl," Petsch said about the fan-favourite romance. "I think before Toni, you never saw that. It's a really beautiful thing."
She also loves how the couple is bringing more representation for the LGBTQ+ community onscreen. "It's also amazing to see lesbian representation on screen," she continued. "It's amazing to see female-female relationships on screen and to really have one that feels like the seeds were planted. We let them soak for a long time. I feel like it was a long buildup of them falling in love. It's a very sweet relationship. Yeah, we've had our moments, but for the most part, I find it to be good. It's a good, pure relationship. They really do love each other, and that's what I love to see."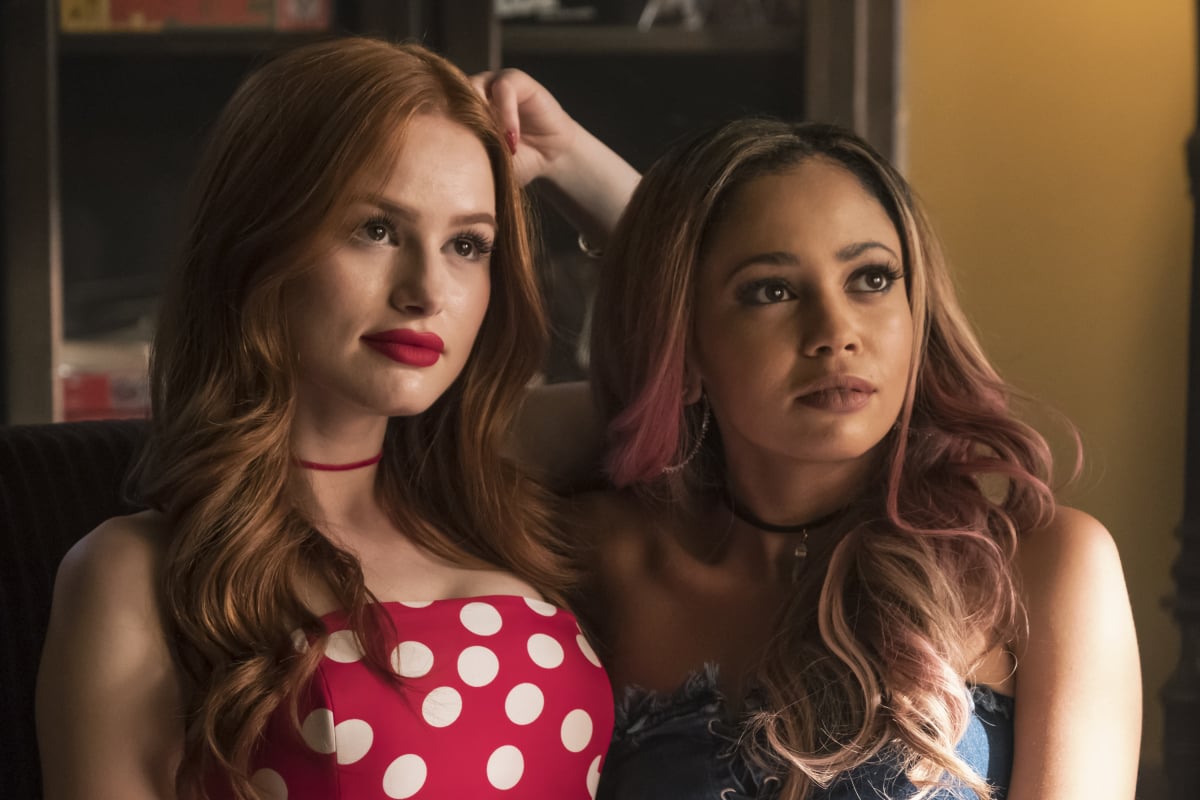 Of course, fans can't help but feel a little nervous about Cheryl and Toni's relationship after that last Riverdale episode. After Cheryl learns that The Farm is harvesting people's organs, she sacrifices herself and stays behind so that Toni can safely get away. While Petsch couldn't reveal too much about the upcoming season three finale, she did tease that it will be a nine out of 10 on the crazy scale. "There's some wild things that happen," she explained. "There's some crazy things that happen, and there's some big reveals that happen. And then there's some loose ends that don't get tied up that will drive people insane." Fingers crossed, none of those loose ends have to do with "Choni."