Melisandre and Arya's History on Game of Thrones
What You Need to Remember About Arya and Melisandre's History on Game of Thrones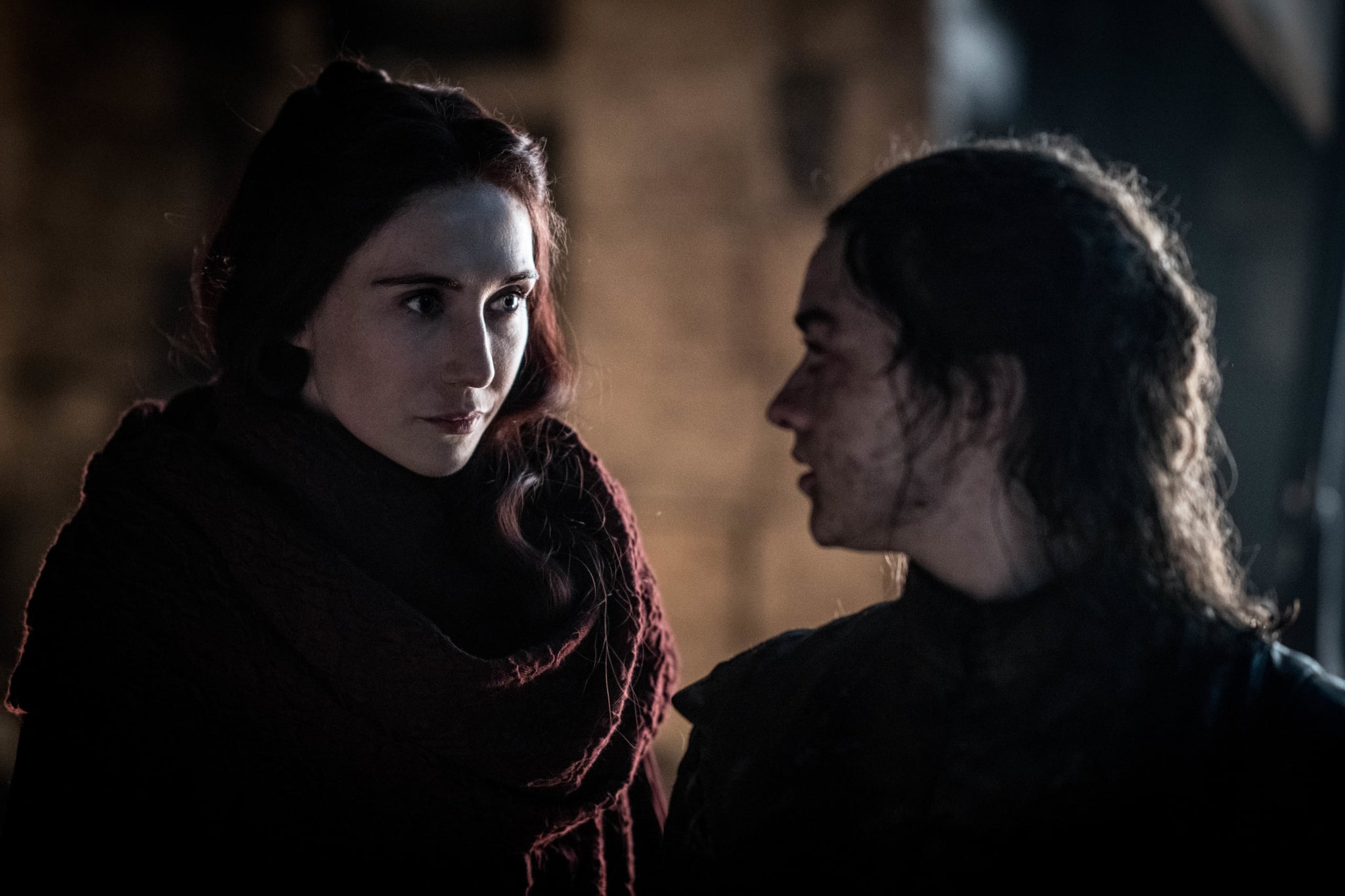 The aptly titled third episode of the final season on Game of Thrones, "The Long Night" is not only packed with tense battles between the living and the dead but also tense battles between the living and the living. Arya Stark comes face to face with the Red Woman, Melisandre, who has been on the young Stark's kill list since season three.
During the period when Arya travels through the Riverlands (prior to her ordeal with the Faceless Men), she and Gendry spend a brief time with the Brotherhood Without Banners. Sadly, this is where the pair part as Gendry decides to stay and join the Brotherhood while Arya holds aspirations to return to Winterfell to stand alongside her brother, Robb Stark. As Arya nurses her wounds over the loss of her friend, she begins training with the archers of the Brotherhood. She meets Melisandre, who has entered the camp with a small contingent of Stannis Baratheon's men. The pair are there to take Gendry captive because they have realised that he is the bastard son of King Robert Baratheon, which makes him a legitimate heir to the Iron Throne. Melisandre has convinced Stannis that the blood sacrifice of this true heir to the Lord of Light will aid his quest to claim the role of King of the Seven Kingdoms.
Arya attempts to intervene on Gendry's behalf and confronts the Red Woman calling her a witch. In typical fashion, Melisandre ignores the insult andhits Arya with a prophecy: "I see a darkness in you, and in that darkness eyes staring back at me. Brown eyes, blue eyes, green eyes. Eyes you'll shut forever. We will meet again." The statement doesn't provide any closure for Arya who remain disillusioned by the fact that the Brotherhood sells Gendry for a few measly bags of gold. But the exchange does land Melisandre on Arya's death list.
Little did we know this exchange would ultimately lead to the end of the Great War. How's that for a prophecy?