Miguel Angel Martinez's Story on I Am a Killer
This I Am a Killer Case Will Make You Question Everything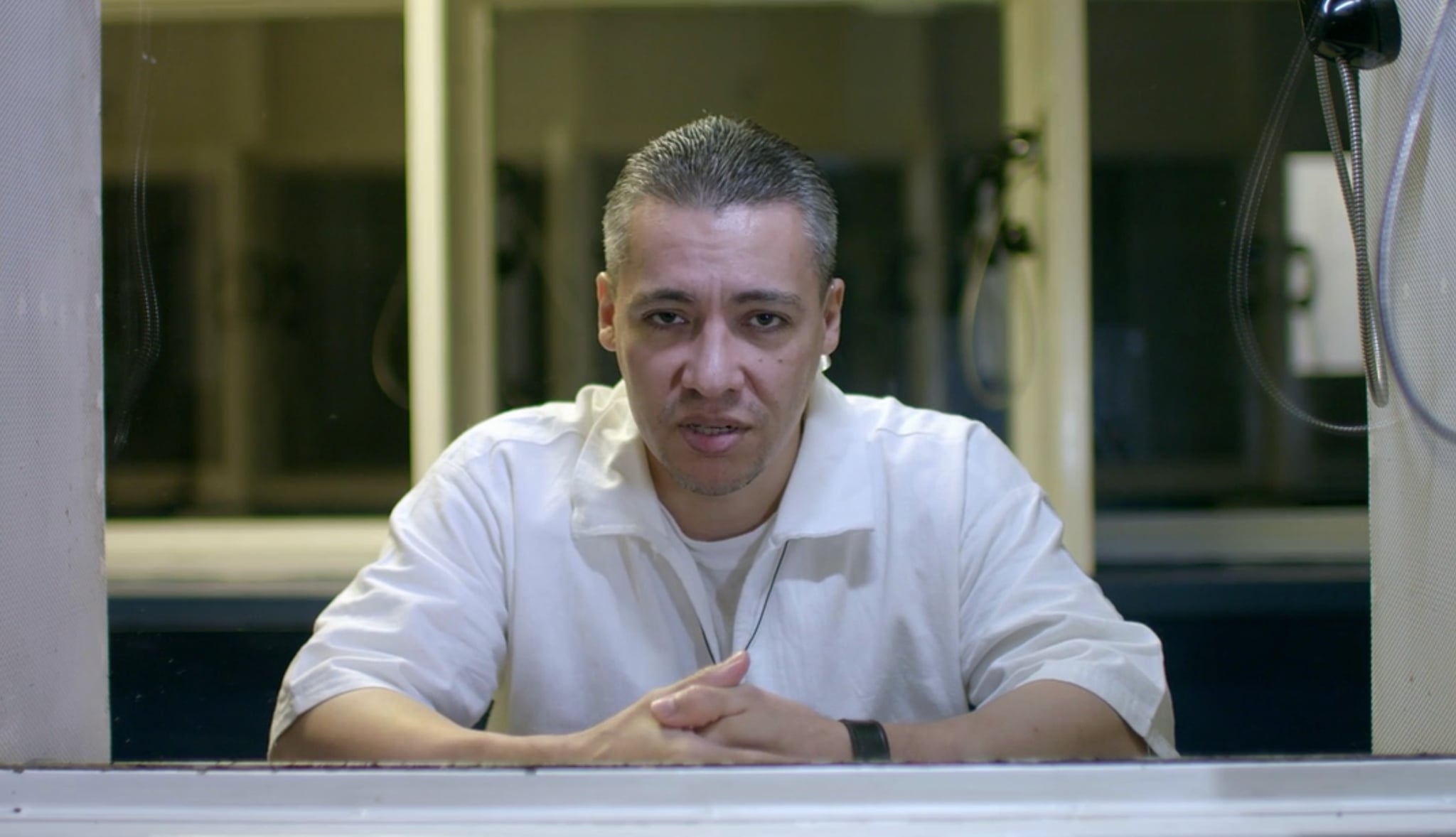 Leave it to Netflix to gift us another true crime series we can't stop watching. On Aug. 3, the streaming service debuted a British anthology called I Am a Killer, and we have not been the same since. The joint production between Netflix and A+E Networks UK is a series of 10 hour-long episodes, each detailing the story of a different inmate. In episode four, "Sympathy For the Devil," the show interviews convicted killer Miguel Angel Martinez, the youngest person ever on death row in Texas — here's his story.
The Backstory
Growing up, Martinez said his life was pretty similar to most teenagers: going out, going to parties, etc. On one afternoon he went to hang out with his school acquaintances, Miguel Venegas and Milo Flores. The three played video games, drank, and smoked weed, until Venegas decided he wanted to break into a stranger's house and do some damage.
The Murders
There are some discrepancies about what happened next. Martinez had a key to Baptist deacon James Smiley's house because he worked for him, and sometimes would sleep there. (Martinez mentioned that perhaps Smiley thought he needed a father figure in his life.) Martinez said the plan was initially to simply enter Smiley's house, steal some money for cocaine, and leave. Venegas said that it was at this point that he suggested they just kill the guy, and that the other guys practically dared him to. Either way, the three men armed themselves with an ax and some knives (in case Smiley was home). Flores dropped the two men at the house, and drove off.
Venegas and Martinez looked into the windows of the house, and realised there were people sleeping inside. At this point, Venegas announced that the devil wanted him to take these lives. Once inside, Venegas proceeded to take an axe to the first victim. After a few blows, he told Martinez it was his turn, and Martinez stabbed the victim once. Then, Martinez went outside to throw up. Venegas continued on his murder spree, and claimed the lives of the next two victims, including Smiley.
The Aftermath
The aftermath is where things get truly complicated. The police arrived at the door of Flores's father, a district attorney, and explained that Flores had already been cleared of any wrongdoing, but that they needed to collect the ax that had been left on Flores's property. When Flores's father asked his son why he was involved at all in this scheme, he told his father that they were just going to trash the house "to do something bad to someone who appeared to be good but was really bad."
When the interviewers asked Martinez what this meant, he got very emotional and basically avoided the question saying, "There are some things I haven't completely dealt with." Venegas, however, was quick to admit that Smiley had been inappropriate with Martinez, and that he was a known pedophile in the town. The members of his church, however, staunchly refuted that claim.
The Verdict
In terms of the verdict, Martinez was immediately tried as an adult and given the death penalty, even though he was not nearly as involved in the murders as Venegas. Venegas, on the other hand, was tried as a youth because he was 16 at the time. He took a plea bargain and was sentenced to 41 years in jail. Eventually, Martinez's death penalty ruling was reduced to life in prison. He has been eligible for parole since 2006, but because of the severity of his offence, he has been refused every time.
The Outcome
After watching the show, many viewers don't think it's fair that the man who murdered all three victims has a shorter sentence than Martinez. Since the show filmed, there has been no update on Martinez in terms of a reduced jail sentence. There is a website created to free Martinez from prison that urges people to write letters to the parole board. It mentioned that as of 1995, he acquired a diploma and certification as a paralegal through a correspondence course.