Rowan Blanchard A Wrinkle in Time Interview 2018
Why Rowan Blanchard Is So Much More Than a Bully in A Wrinkle in Time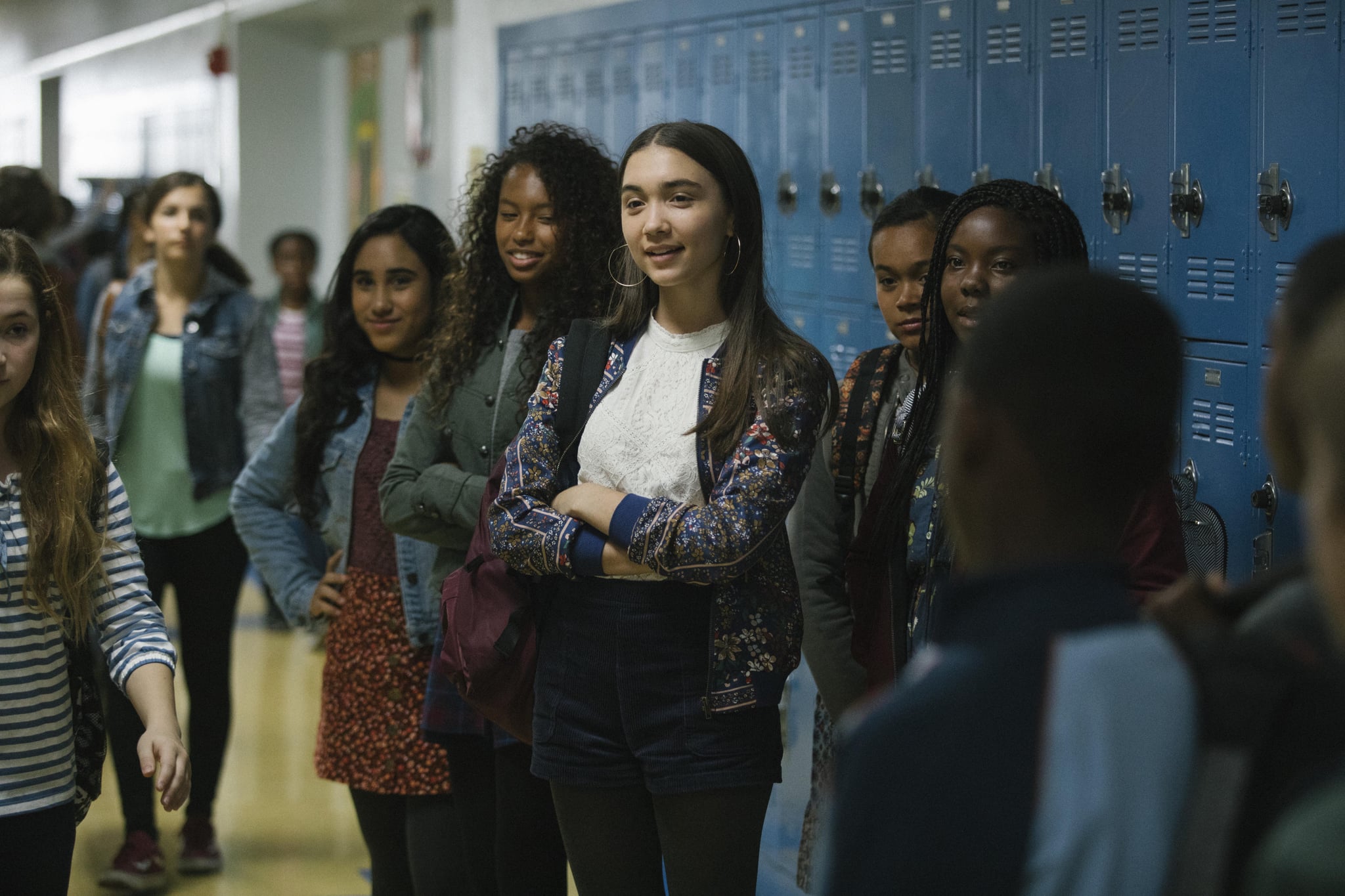 Suffice it to say, A Wrinkle in Time is a powerful statement in modern cinema. The film stars Storm Reid as Meg, a young, bookish girl who doesn't really fit in. She's super interested in maths and science, she doesn't have a lot of close friends, and she struggles to love herself.
As this young heroine throws herself into the heart of the story, she finds herself surrounded by more incredible women. Of course, there's her mother, Dr. Kate Murry (played by the incomparable Gugu Mbatha-Raw), and then there's Mrs. Whatsit (Reese Witherspoon), Mrs. Who (Mindy Kaling), and Mrs. Which (Oprah Winfrey). And behind the camera, we have renowned and visionary director Ava DuVernay. Then there's the initial villain. Veronica, played by Rowan Blanchard, is your typical school mean girl. She picks on Meg, calls her names, leaves mean notes in her locker — the works.
Despite the fact that Meg meets greater foes and graver dangers in her quest to save her father (and the universe), Veronica is the source of her doubts and insecurities. In a film that ultimately teaches the power of self-love, Veronica may just be the epitome of self-hate. Just ahead of the film's March 9 release, we sat down with Blanchard to discuss the complexities of her character and to hash out the exceptional heartfelt messages of the film.
POPSUGAR: What was it like seeing such a refreshing and inspiring story story come to life?
Rowan Blanchard: What Ava has done with this book is transformed it into this radical project that reflects so many people and feels so monumental. It also just feels like this incredibly strange point in being a teenager, but also an incredible point in being a teenager where you get to go to the movies and see a young black girl save the entire universe. It's so special.
PS: And you're in an interesting position for this project: you play Veronica, the bully! How did you get into that character?
RB: Internally, I was always viewing a character as somebody who really hates herself and who targets this young girl who's very bright and smart and who she feels threatened by. I think [Veronica] approached it that way. And she just picked her and decided that she was going to ruin her life. I mean, I hate to be like it wasn't that hard to get into the character of such a bully. But it also wasn't, because I think bullies are people who have been very hurt themselves or hate themselves.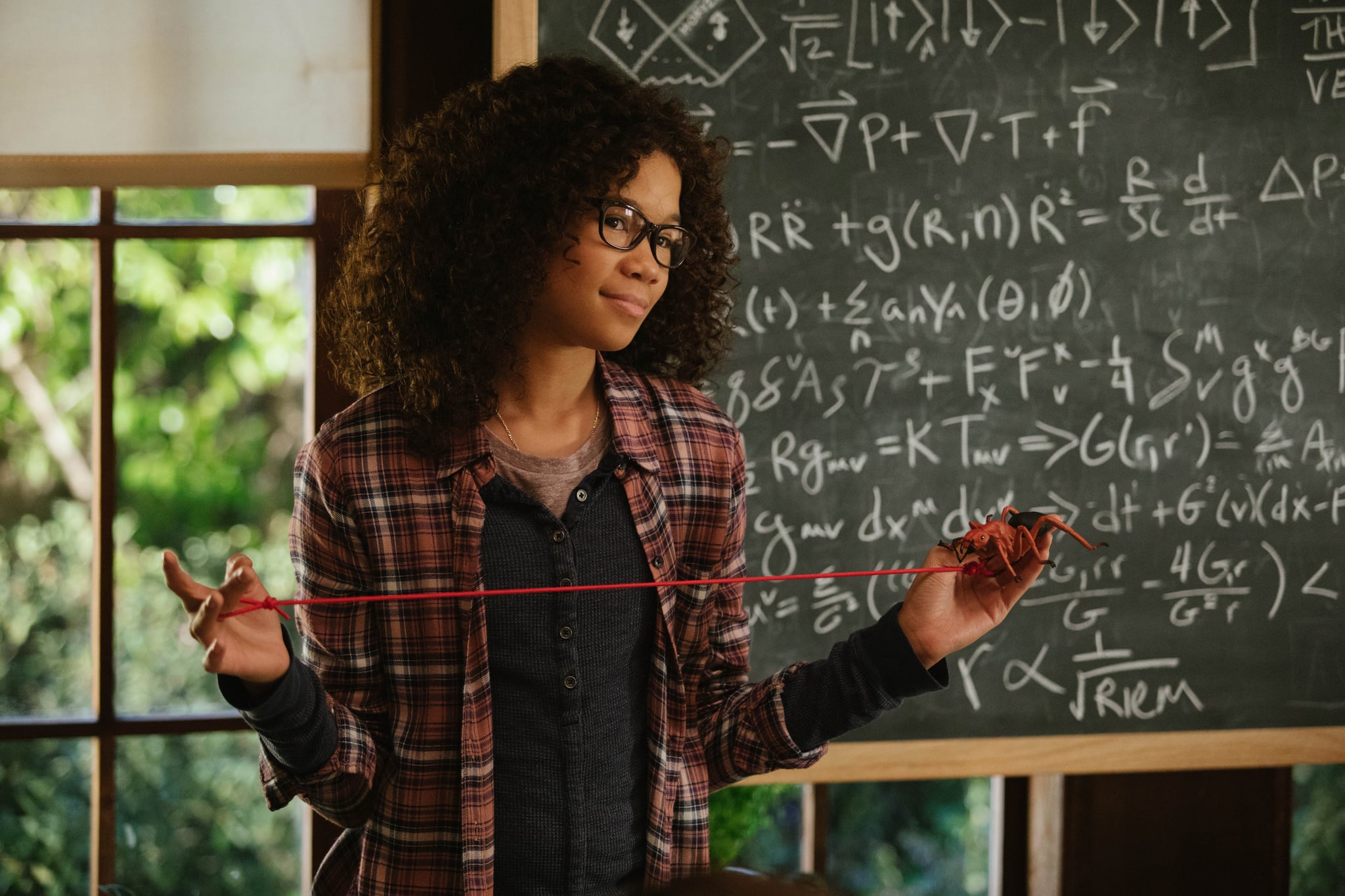 PS: And I think we witness that self-hatred later on, when we find out that Veronica is suffering from an eating disorder. I think it's something we don't really see on screen a lot, especially in a kid's movie. What was it like learning about that moment?
RB: So that wasn't in the script . . . I walked in and we had set up a bedroom set for my character, and she was just like essentially, "We have no script. So you can literally just do what you want," which was crazy. And I've never really had that freedom and trust placed on me by a director, and we walked around the room for an hour and improvised the whole thing. It was really a learning experience for myself. I was very scared, and then I relaxed into it and I think it ended up being this super instrumental part in Veronica's story. That gives her character this whole layer that would not have existed without that scene.
PS: And that really is just one of many incredible messages in this film. What, above all, are you hoping young boys and girls take to heart when they see it?
RB: The one thing that I got from reading the script is just how overwhelmingly significant it is to simply go see a film where a girl is saving the world, particularly a young girl of colour. To be able to see this happen, I just am so excited for everybody to go to the movie . . . I don't know, it feels like this is a really interesting time.
PS: Is there any story you're hoping to see as we push into the future?
RB:: I'm just excited for whatever Ava makes next.