A Star Is Born Re-Released With New Footage
A Star Is Born Is Returning to Theatres With 12 Minutes of New Footage and a Brand New Song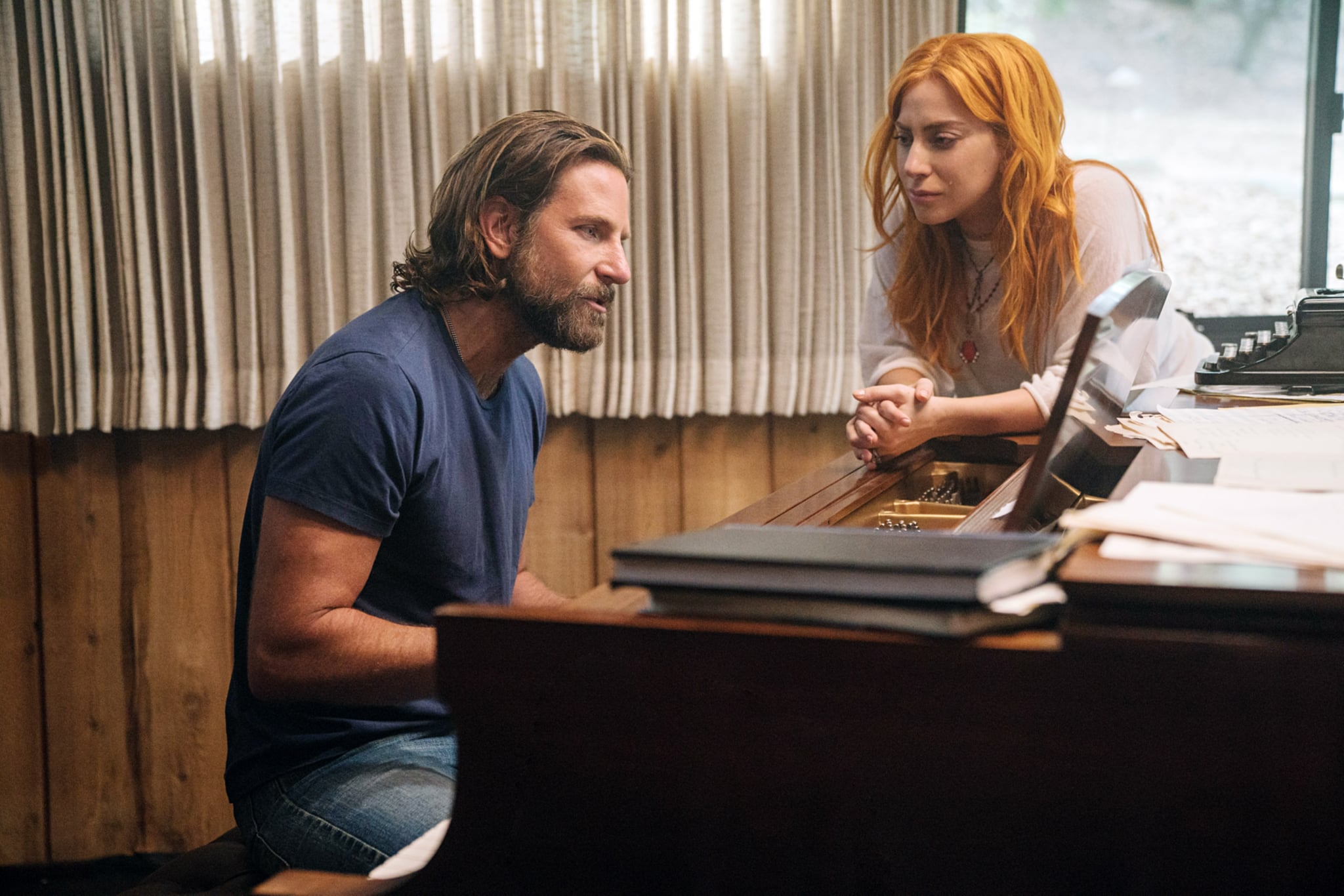 You might have naively assumed that because Lady Gaga won an Oscar for A Star Is Born, and also gave a performance at the award show with costar Bradley Cooper that left the world collectively swooning, that the buzz for the musical drama was officially over. But, according to The Hollywood Reporter, we're still very much in the midst of the Born-aissance.
Cooper's Oscar-nominated film will be re-released in over 1,150 theatres with 12 minutes of new footage included, starting on Friday. The special edition of the film is apparently being shared to celebrate Gaga's Oscar win for best original song for the film's hit, "Shallow." (A Star Is Born was also nominated for best picture.)
So, what will these 12 never-before-seen minutes of footage entail? If it were up to me, it would just be an extra-long montage of Cooper's Jackson Maine playing with his dog, Charlie, in the yard. But since it's not, the new footage will contain extended performances of the songs "Black Eyes" and "Alibi," as well as of Gaga's character, Ally, singing an a cappella performance of "Shallow" in the grocery store parking lot at the start of the film. Audiences will also be treated to longer looks at Ally singing "Is That Alright?" to Jack at their wedding, as well as Jack recording "Too Far Gone" in the studio.
If Friday feels like it's too far away for you to wait, you can check out one of the special "encore" scenes right now over at THR, which features Jack and Ally writing a brand new song, "Clover," which never even made it to the film's soundtrack.