Is Timeless Renewed?
All Aboard the Lifeboat! Timeless Is Officially Returning For a 2-Part Series Finale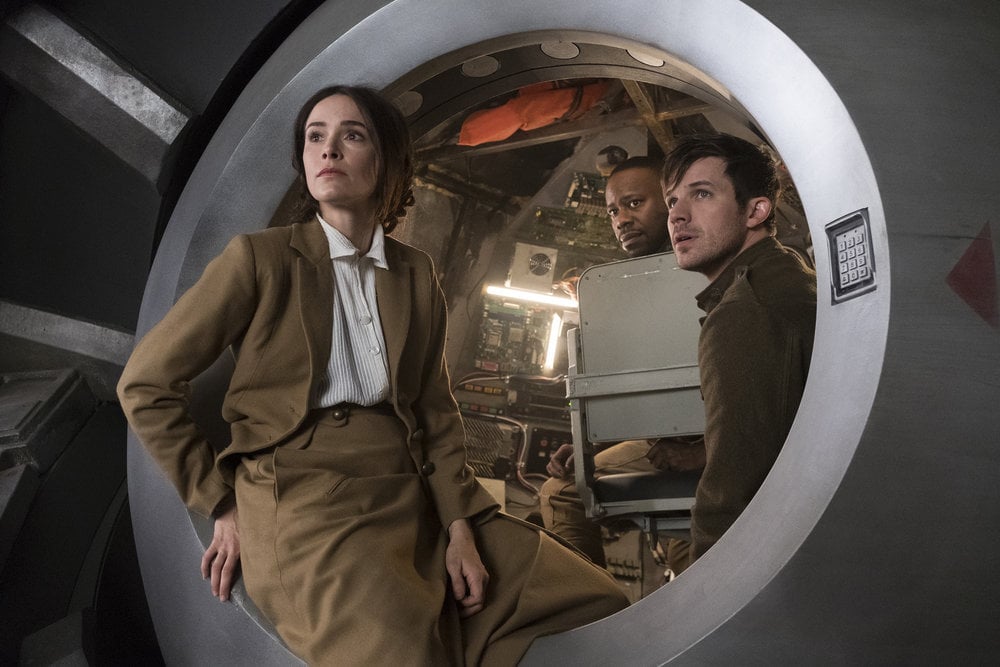 You guys wanna get Rufus back or what? After Timeless was officially cancelled in June, NBC has decided to bring the time-travelling series back to life one last time. The show will return for a special two-part series finale which will resolve the huge cliffhanger in the season two finale and wrap up any additional storylines. The special will air some time during the holidays, giving "closure to the globetrotting series that has generated incredible viewer passion."
Timeless certainly generated a huge fanbase over its two short seasons. The series was originally cancelled after its first season, but was brought back for season two by popular demand. Following the second cancelation, fans made sure their voices were heard once more as they flooded Twitter with the hashtag #SaveTimeless and even ordered a helicopter to fly over San Diego Comic-Con in an effort to get the show picked up for a third season.
"While we wish we could've made another dozen seasons of Timeless, this is the next best thing," the show's creators Shawn Ryan and Eric Kripke said in a joint statement. "We're thrilled to take the lifeboat out for one last spin and bring closure to our story. The studio, network, cast and crew are all doing this for one reason only: the fans. Because they deserve it. Because the fans made this happen and we thank them for their passion, support and helicopters. So? You guys want to get Rufus back or what?"