Were David Madson and Jeff Trail Actually Dating?
American Crime Story: Were David Madson and Jeff Trail Actually Dating?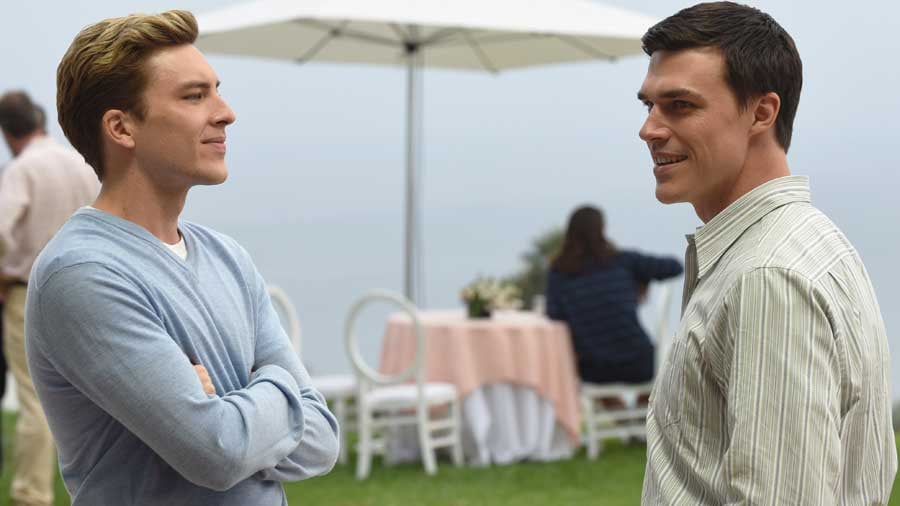 When American Crime Story began season two, it largely stuck to the real-life script, dramatizing Andrew Cunanan murdering Gianni Versace on the steps of Versace's villa in Miami Beach. As the season has gone on and the timeline has moved backward in Cunanan's life, however, the events of the show have started to diverge a bit from real life. The most recent episode, "Descent," continues to highlight one big aspect of why Cunanan allegedly went on his 1997 murder spree — the supposed relationship between Jeff Trail and David Madson — but that actually couldn't be further from the truth.
In rebuilding the timeline of Cunanan's life before the murders, the show has made it look as though Cunanan became jealous of Trail and Madson's relationship, suggesting that may have been why he snapped and killed them both in April 1997. In the episode three weeks ago, "House by the Lake," the two talk in an lift on the way up to Madson's loft (where Cunanan then kills Trail) about whether Cunanan knows about them; two weeks ago, in "Don't Ask Don't Tell," Cunanan is shown finding a photo of them together with Madson's dog, Prints, in Trail's apartment; and this week they are shown meeting at Norman Blachford's house and hitting it off at Cunanan's birthday party. But from what we can find, Trail and Madson were nothing more than friendly acquaintances.
According to Maureen Orth's book, Vulgar Favors: Andrew Cunanan, Gianni Versace, and the Largest Failed Manhunt in U.S. History, which is the source material for this season of ACS, not only were Trail and Madson not involved with each other, but they were each seeing other people at the time of their deaths. The book claims that Trail was dating a man named Jon Hackett, while Madson was involved with several men — Cedric Rucker in Virginia, a graphic artist in Atlanta, and a local Minneapolis man. Prior to that, they had both been in other relationships: Trail moved to Minneapolis with a man named Casey Murray, and Madson had been dating Robbie Davis. The only mention of them spending time together is at a sushi dinner with Cunanan and three other men in the spring of 1996.
So even though Madson and Trail had hung out socially together with Cunanan, it doesn't sound like they were having some kind of relationship with each other behind his back. In Orth's Vanity Fair article that preceded her book about Cunanan's life and murder spree, she says that Madson "casually" befriended Trail when Trail moved to Minneapolis and that Trail warned Madson that Cunanan was a liar, but that seems to be the extent of their relationship with each other.
American Crime Story is making them out to be secret lovers, perhaps trying to assign some kind of motive to their senseless deaths. It's quite the leap to take, especially since the show is not viewing everything strictly through Cunanan's eyes. If it were doing that, it might be logical to explore how Cunanan was having some paranoid delusions about his two friends becoming involved with each other. But that's not what the show is doing; instead, this seems to be one of the aspects where the writers have taken great liberties with the truth.