What Happens to Alex in 13 Reasons Why Season 1?
Before You Binge 13 Reasons Why Season 2, Remember How Alex's Story Ends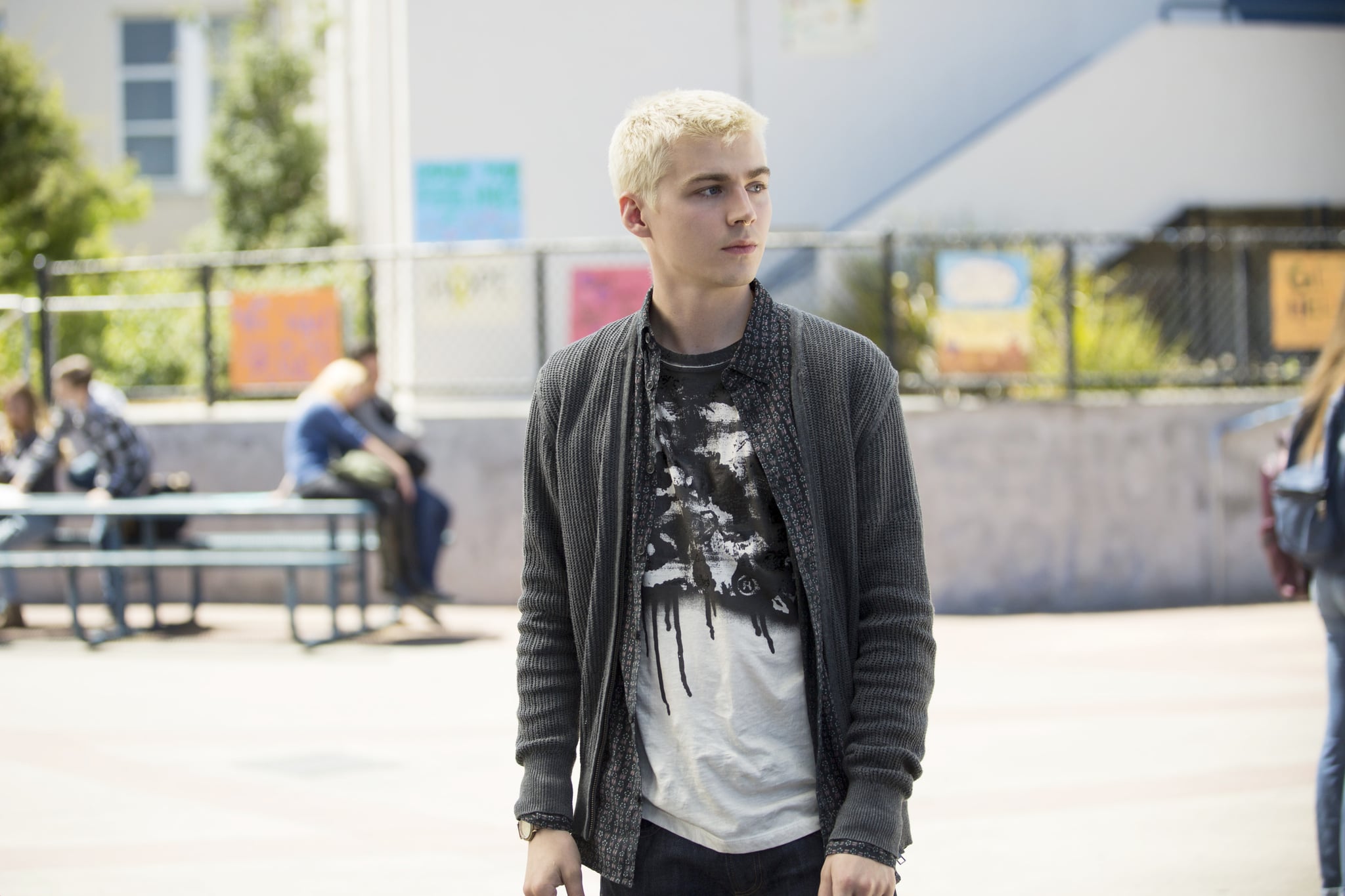 Of all the people who find their way onto Hannah's tapes in 13 Reasons Why, none of them are quite as devastated by their own actions as Alex. Throughout the first season, Alex appears to be sinking deeper and deeper into a state of depression. He has no support system since his friends are just as tangled up in the tapes as he is, and there seems to be distance between Alex and his strict father.
The signs that he is far from all right — a careless fall into the pool, recklessly starting fights, and driving in a way that puts his and other people's lives at risk — go unnoticed until it's too late. Alex's fate is one of the biggest cliffhangers of the first season, because in the final episode, it's revealed that he shot himself in the head. Season one ends with Alex in critical condition and the school panicking over potentially losing another student while they're in the middle of a legal battle with Hannah's parents.
Alex's attempted suicide occurs off camera, which led some viewers to speculate that he didn't try to kill himself at all. By the end of the season, Alex's guilt is so intense that he just wants to tell the truth and accept the role Hannah says he played in her decision to take her own life. His choice is not a popular one, since characters like Justin, Zach, and Lainie don't want the information on the tapes coming out.
There's also a moment where the school's bullied photographer, Tyler, takes Alex's photo off his wall shortly after it's revealed he has stockpiled an arsenal of guns. This lead some fans to speculate that Alex isn't the one to inflict the gunshot — it may have been Tyler. (This theory has been proven untrue, after numerous interviews with the cast.)
Spoiler alert: Alex is still alive in season two, and he's recovering from his injuries. The second season picks up months after the events of the first, and Alex is struggling with memory loss. Will he ever be able to forgive himself?