When Does Season 5 of Outlander Premiere?
Brace Yourselves, Outlander Fans: Season 5 Is Coming Early Next Year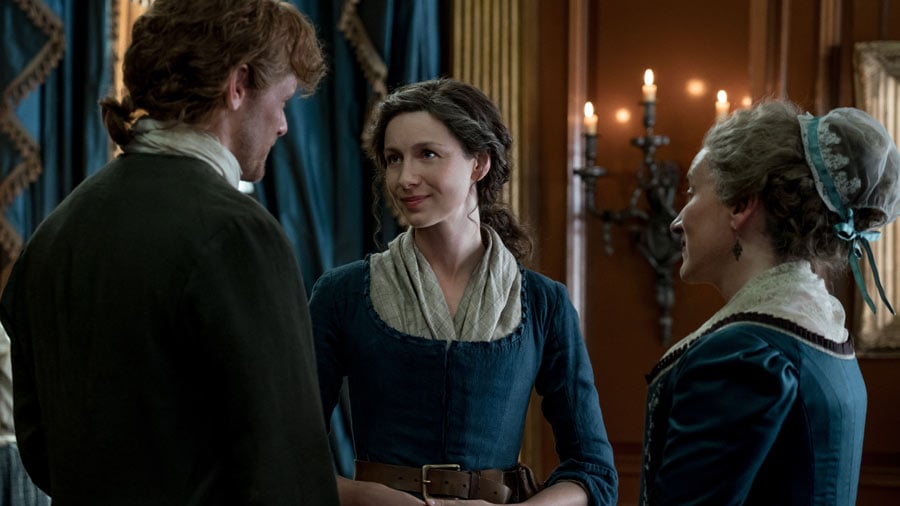 Fans of Diana Gabaldon's time-travelling adventure book series brought to life on the small screen are accustomed to having Outlander premiere in the Fall — three of its first four seasons premiered between August and November. Unfortunately, that is not the case with the upcoming fifth season, which we can expect in 2020.
At the 2019 Television Critics Association Summer press tour, Starz's Chief Operating Officer Jeffrey Hirsch gave Outlander some long-awaited news about the season five premiere.
"Finally, to calm social media down, we will bring the end of 'Droughtlander.' The highly anticipated return of the epic and acclaimed series Outlander will debut its fifth season early next year," says Hirsch, to groans heard 'round the world.
That's right — we are still months away, fans. If we had to guess, we would wager Starz will debut season five on Sunday, Jan. 5, 2020. The reason we think it'll be that soon after the holidays is that Outlander seasons are 13 episodes long (after the first season, which ran 16 episodes). If they start on Jan. 5, 13 episodes will take the show through the end of March and then American Gods can premiere in the first part of April. There's always a chance that Starz will hold Outlander until Jan. 12 or even Jan. 19, but it will definitely premiere sometime in January or else Starz's year-round Sunday night original schedule will be thrown off. There hasn't been an official confirmation on the UK release date yet, but if it follows the same schedule as season four, each episode of season five will drop on Amazon Prime the day after it airs in the US.
As for what we can expect, here's a rundown of what happens in book five, The Fiery Cross, though be warned of spoilers if you haven't read the books. What we're most curious about is how Murtagh (Duncan Lacroix) will continue to fit into the plot because that character is no longer alive in the books at this point, so it will be interesting to see what the show does with him moving forward.