Where Does Euphoria Take Place?
Sam Levinson's "Euphoria" and "The Idol" Take Place in the Same Universe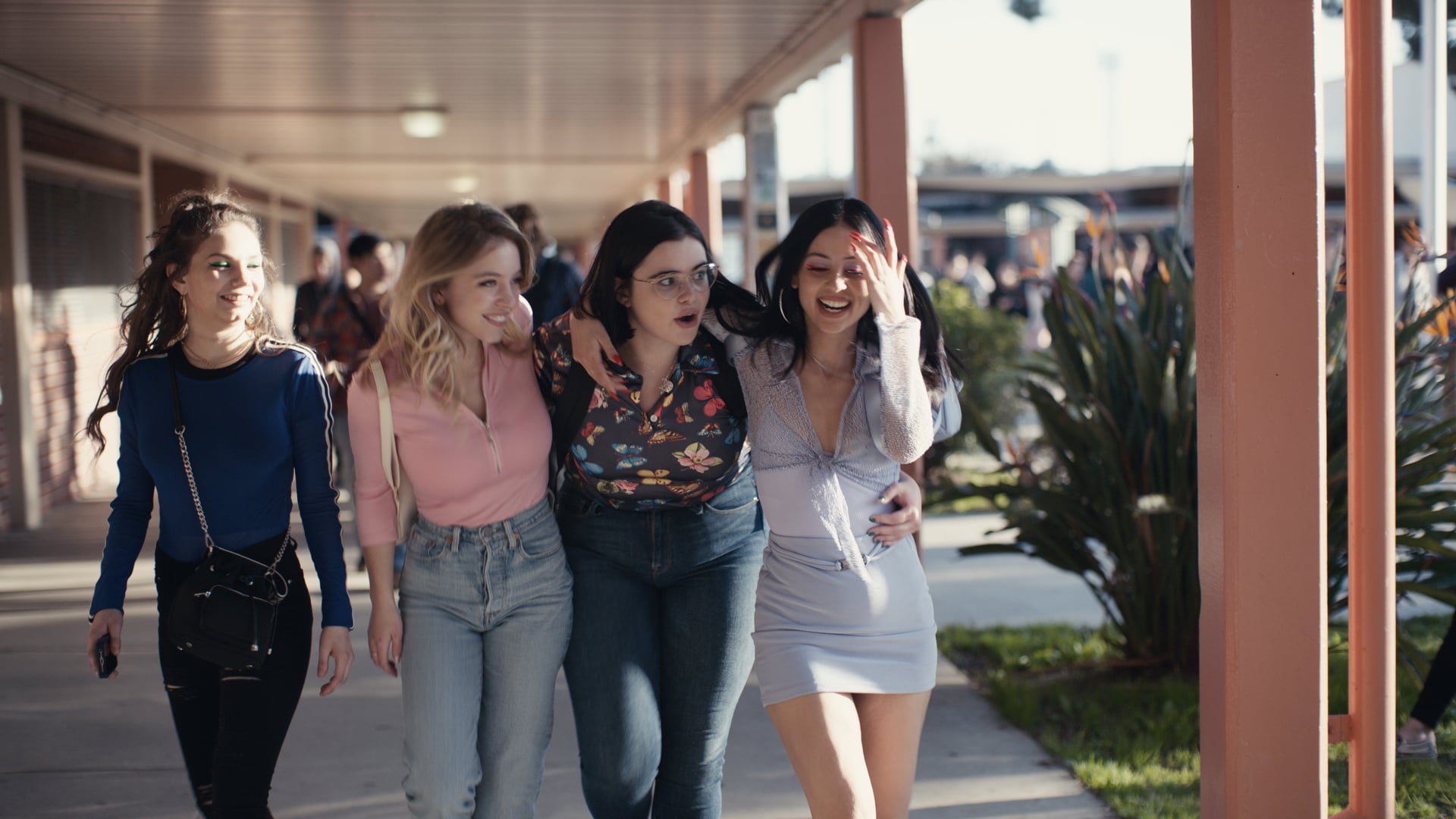 After watching the first two seasons of HBO's "Euphoria," you may be wondering if you missed the part where the realistic show's setting is established. Don't worry, you probably didn't. Though the raunchy teen series has been said to take place in the fictional town of East Highland, it's always been a mystery as to where exactly it's set.
"Euphoria"'s location may have been kept a secret all this time, per a decision made by showrunner Sam Levinson, to likely make the point that the issues faced by the high schoolers aren't unique to one particular geographic area. Drug addiction, abuse, trauma, and cyberbullying are present in rural areas, cities, and everywhere in between.
That said, "Euphoria" was actually filmed in Southern California, and the palm trees and mountains spotted in outdoor scenes and aerial views are consistent with a suburb in the area. The show's cast have been active on social media, and their now-expired Instagram Stories have provided some fun behind-the-scenes info, too, including filming locations.
Per PopBuzz, screenshots were snapped from Sydney Sweeney's (who plays Cassie) account. Back in January 2022, Sweeney posted an Instagram Story that showed the cast arriving at Ulysses S. Grant High School, which is located in Valley Glen, CA, a neighbourhood in the San Fernando Valley of LA. (The school is a popular filming location for both films and television shows, including "Saved by the Bell").
The mall shown in "Euphoria"'s first season looks fairly generic at first glance, but PopBuzz also noted that the scenes appear to have been shot at Del Amo Fashion Center in Torrance, CA, and Jacob Elordi (who plays Nate) took photos with fans at the luxury shopping center.
It's mentioned in "Euphoria"'s season one premiere that Jules "moved from the city to the suburbs," so it seems safe to assume that the show takes place in a suburb outside LA. But there's another HBO series that was filmed in a similar area and is even set in the same dark universe as "Euphoria," too: Abel "The Weeknd" Tesfaye's "The Idol" — which tells the story of a mega pop star named Jocelyn (played by Lily-Rose Depp) who falls for a cult leader, Tedros (The Weeknd).
That's right, in addition to both shows being controversial in nature and having star-studded casts and the same showrunner, "Euphoria" and "The Idol" — which premieres on 4 June — also share the same geographical region since the latter is set in Los Angeles and was filmed in Tesfaye's Bel Air home. According to Wonderland Magazine, Levinson confirmed this fact during the 2023 Cannes Film Festival, where the first two episodes of "The Idol" debuted out of competition. More than that, the new HBO series also features a tiny cameo from a "Euphoria" character: Alexa Demie's Maddy Perez. This sounds on-brand since "The Idol"'s setting seems like a place Maddy would hang out at.
At this time, it's unclear if any other "Euphoria" characters or connections will pop up in "The Idol." However, Da'Vine Joy Randolph — who plays Depp's character's manager in "The Idol" — told POPSUGAR that she'd love to see "Euphoria" star Colman Domingo (who plays Ali) appear in the show, if it gets renewed for a second season. "I personally really love Colman Domingo as a human being and as an actor," she said. "There were talks of potential crossovers of characters from 'Euphoria,' those two completely different worlds. If there was a way in which Colman's character could come over, I'm just thinking off the top of my head, how funny if we had an intervention and sat [Jocelyn] down and had a chat with her."
With Levinson at the helm of both shows and each at least in the same state, it sounds like anything's possible.