Who Does Emma Lahana Play on Cloak and Dagger?
Emma Lahana's Role on Cloak and Dagger Is More Badass Than You Realise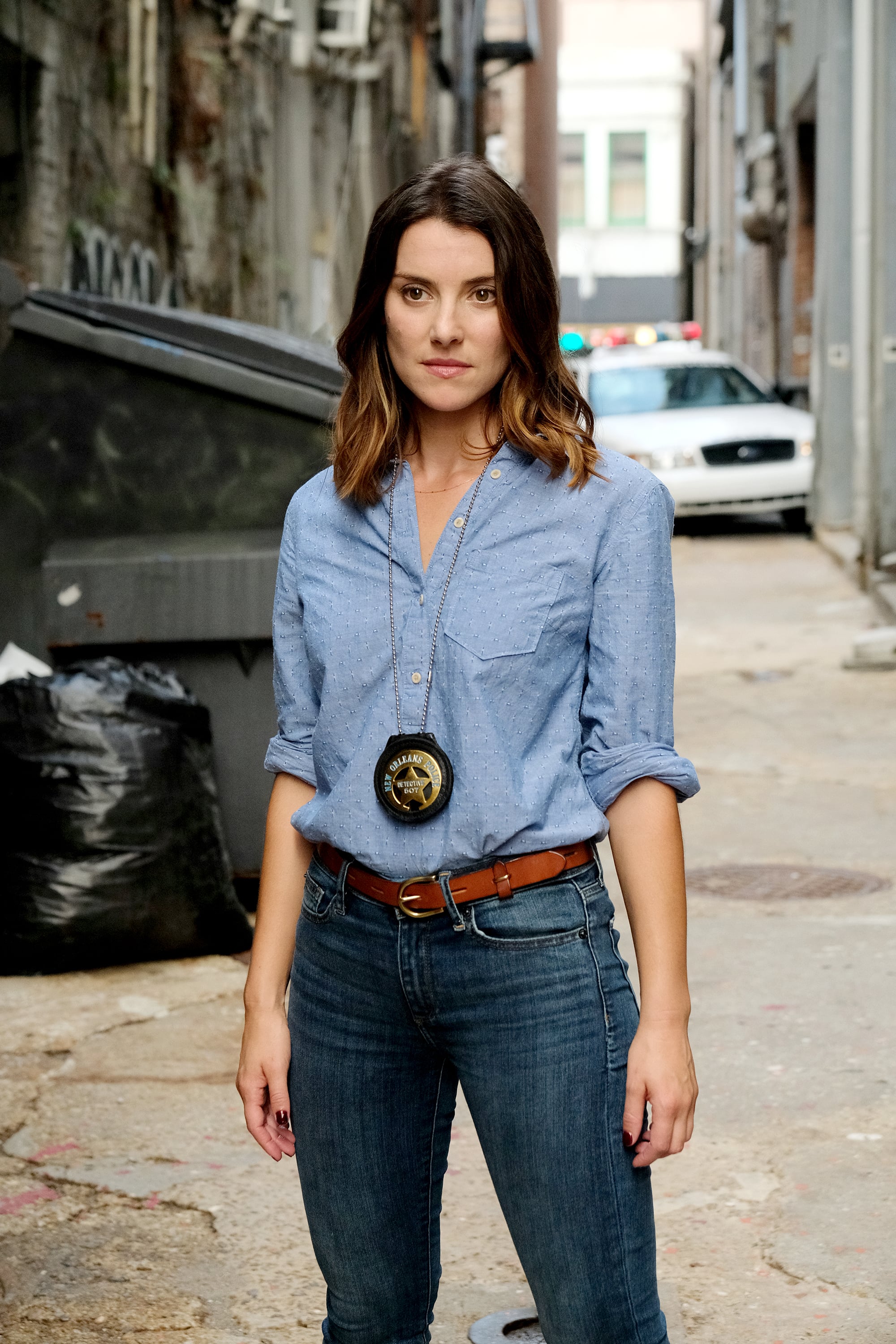 Freeform's Cloak & Dagger already has us hooked, but now we have yet another reason to tune in every week: enter Emma Lahana. The 33-year-old New Zealand actress plays Brigid O'Reilly, a detective on a mission to track down Tandy (Olivia Holt) for a crime she committed. Although the troubled teen was protecting herself from sexual assault, O'Reilly is unaware of the circumstances initially which naturally complicates things. On the surface, this might sound like your typical episode of Law & Order: SUV, but that's where you'd be wrong.
In the comics, O'Reilly's character is much more powerful than you think. In fact, she becomes a superhuman just like Tyrone (Cloak) and Tandy (Dagger) after trying — and ultimately dying — to avenge the sketchy men who gave the teens their powers in the first place. Following her resurrection, O'Reilly goes by Mayhem and fights as a vigilante alongside Cloak and Dagger. Her superpowers include a venomous gas which seeps from her pores. The gas paralyzes her victims for an unknown amount of time, according to her Marvel bio. The powerful gas also serves as a "truth serum," which compels those in her path to tell the truth. O'Reilly also has other cool abilities such as levitation and flight.
If Lahana herself looks familiar, it's because she's already made a name for herself on the small screen. Fans may recognise her from shows like Supernatural, Stargate Atlantis, or The L Word, but her most famous role would be as Yellow Ranger in Power Rangers S.P.D. and Power Rangers Operation Overdrive. Lahana took a five-year break from acting in 2013, but now she's back to chase down bad guys in Cloak & Dagger. As we wait to get to know more about her character, and whether her role will play out just like the comics, it's safe to say fans are excited to see Lahana back on their screens.