Who Is Gabrielle Carteris?
You've Seen SAG President Gabrielle Carteris Before . . . in Beverly Hills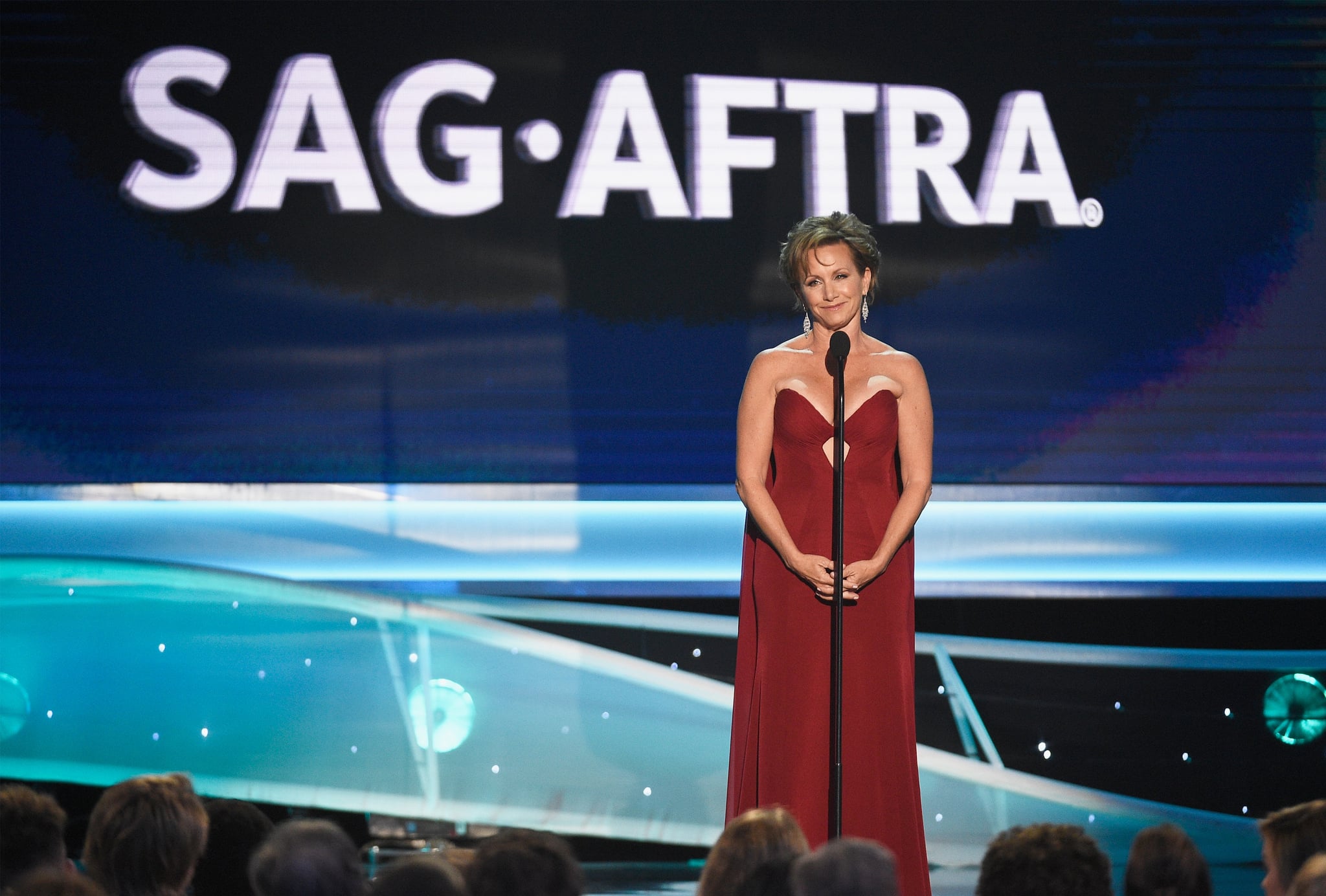 Image Source: Getty / Kevork Djansezian
On Sunday, Hollywood's finest took over Los Angeles for the Screen Actors Guild Awards, and they looked fabulous. As each star took the stage to accept their award, including Sterling K. Brown for This Is Us, and Nicole Kidman for Big Little Lies, one celebrity stood out amongst the rest — and she didn't even win an award.
Gabrielle Carteris didn't take the stage as a nominee, or a winner this year, but instead she marched on stage as the representative for SAG-AFTRA, which is the group of actors, announcers, journalists, dancers, editors and more who vote and run the award show and the Screen Actors Guild in general. They are the voices of the entertainment industry and they are led by Carteris. Who is this fierce female you may ask? Well, she an actress, and you probably know her from a few things over the years.
To find out more about the Arizona native keep reading:
She's the leading lady at the SAG Awards. Carteris is the SAG-AFTRA president, and has been since 2016. She took over the position when her predecessor Ken Howard died that year, and in 2017 she was re-elected to a two-year term.
You might know her as Andrea Zuckerman. If you ever watched the iconic California-based series Beverly Hills, 90210, then you'd definitely recognise Carteris. She played Andrea, aka the smartest lady of the Beverly Hills High crew — and editor of the newspaper — alongside Brandon Walsh (Jason Priestley).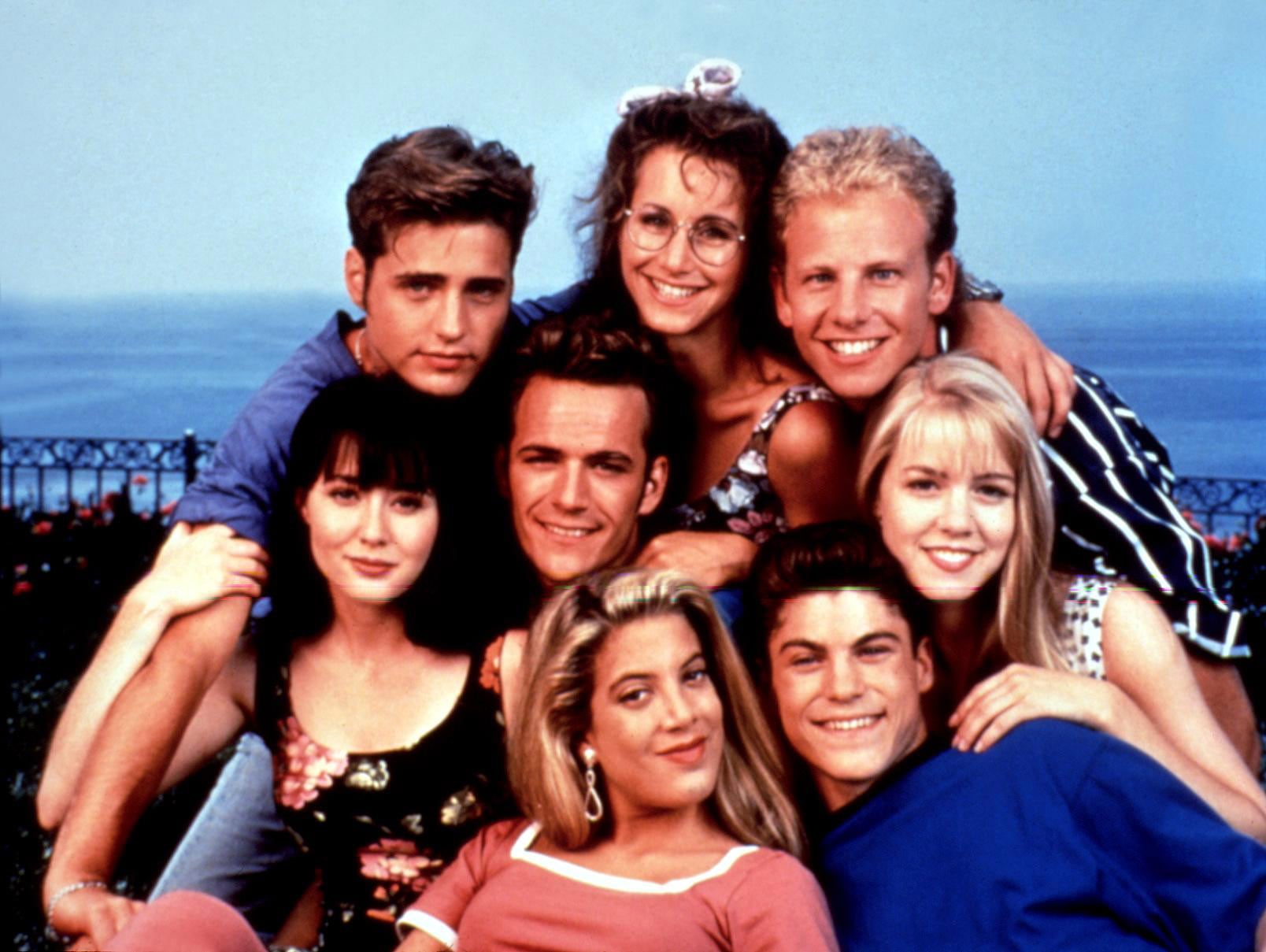 Image Source: Everett Collection
She came onto the scene in the '80s. Although Carteris is best known for her role on Beverly Hills, 90210 (in which she played a 16-year-old student but was actually 29 years old), she was acting for more than a decade before landing that role. In fact, her first gig was on an episode of CBS Schoolbreak Special in 1987.
TV is her thing. In addition to Beverly Hills, 90210, you might've seen the actress on a variety of TV shows including, My Alibi, Send Me: An Original Web Series, and Code Black.
She's a family woman. When she's not running the SAG-AFTRA group, or acting herself, Carteris is busy with her loving family. She has been married since 1992 and has two daughters (she had her first child while working on 90210, and it was written into the show).
Her 2016 SAG Awards speech was all about change. When it came to the SAG-AFTRA President's speech at Sunday night's SAG Awards, Carteris knocked it out of the park. She discussed the #MeToo movement and #TimesUp campaign as well as the changes that are happening in Hollywood and we loved every minute of it. "I am incredible inspired by the women and men across the country who have shared their truths with such courage and such candour. Truth is power, and women are stepping into their power," she said. "We are, with brave voices saying 'Me Too' and advocates who know time is up, we are making a difference. You are making a difference. It's amazing. Change is coming and we are the agents of that change."