Why Wasn't Lincoln at The Bachelorette Men Tell All?
You Can Probably Guess Why Lincoln Wasn't on The Bachelorette: Men Tell All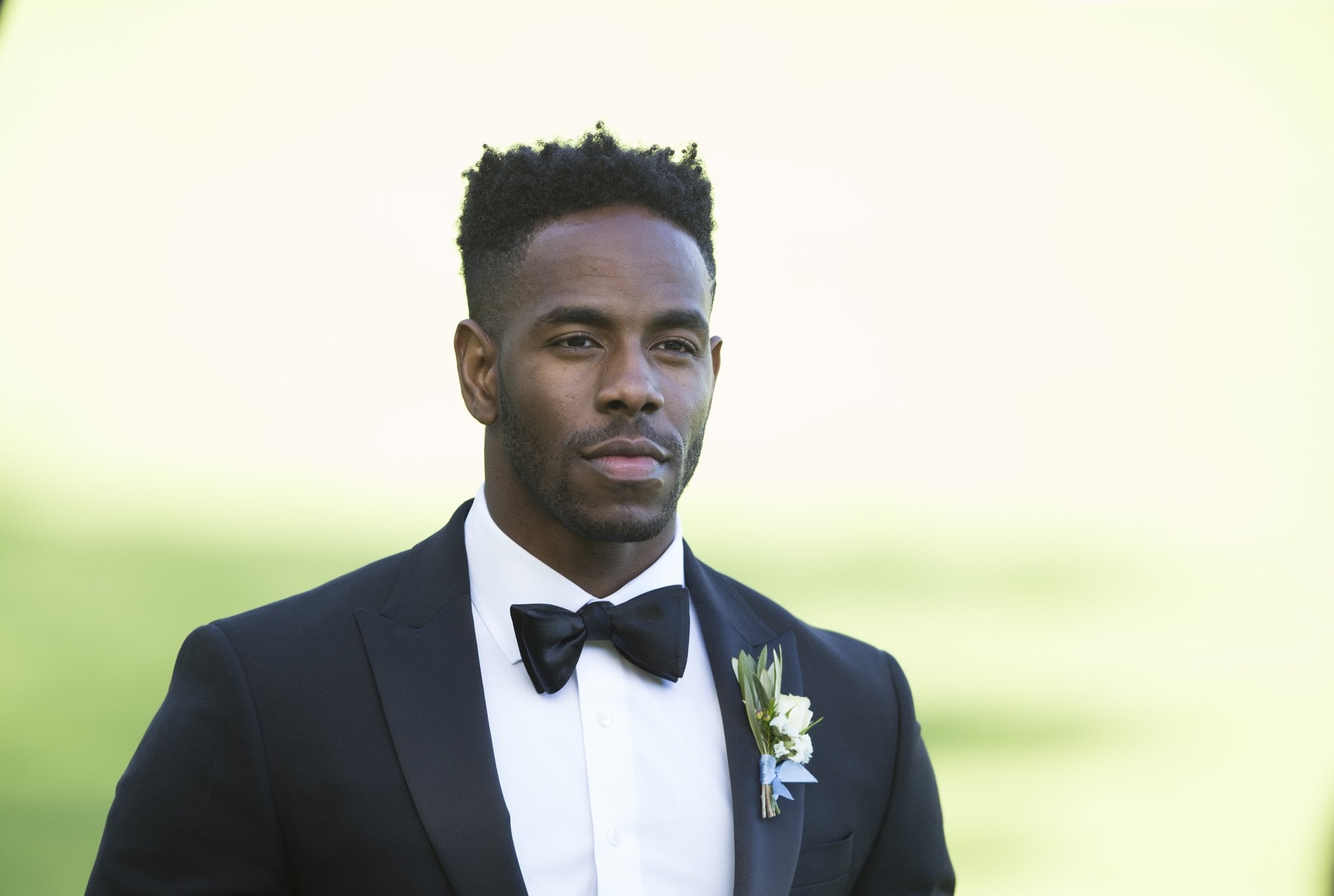 You may have noticed that not every man Becca Kufrin sent home on The Bachelorette was on the infamous Men Tell All episode. Among them was Lincoln Adim, and you can probably guess why.
The Nigerian-born account executive was the first man to meet Becca before the official season even started. His good looks and accent was a catch from the start, but things quickly turned for Lincoln about halfway through the season . . . both on the show and real life.
The news broke on June 13 that Lincoln was convicted of indecent assault and battery in May for a 2016 incident. According to reports, he was found guilty of assaulting and groping a woman on a cruise ship. It's expected that he will have to register as a sex offender.
Although we don't know for certain, we think it's pretty clear that Lincoln was probably not on the Men Tell All episode because of this legal problem. We're not the only ones who noticed his absence!
Is ABC just trying to pretend Lincoln never existed? #MenTellAll #TheBachelerotte

— Stephanie Black Katz (@stephgetsfood) July 31, 2018
Is no one going to mention that Lincoln couldn't make it because he's in jail for assault? #MenTellAll #TheBachelerotte

— Angela Vanveckhoven (@avanveck) July 31, 2018
Why are we spending 15 minutes on Jordan's gold underwear and literally zero seconds on Lincoln's sexual assault charges? #MenTellAll #TheBachelorette

— Kay Boatner (@kayboatner) July 31, 2018
It's worth noting that ABC pulled all images of him off of their website after his conviction came to light.