Will There Be an Aladdin 2?
A Live-Action Aladdin Sequel Is in the Works, So What Are Your Other 2 Wishes?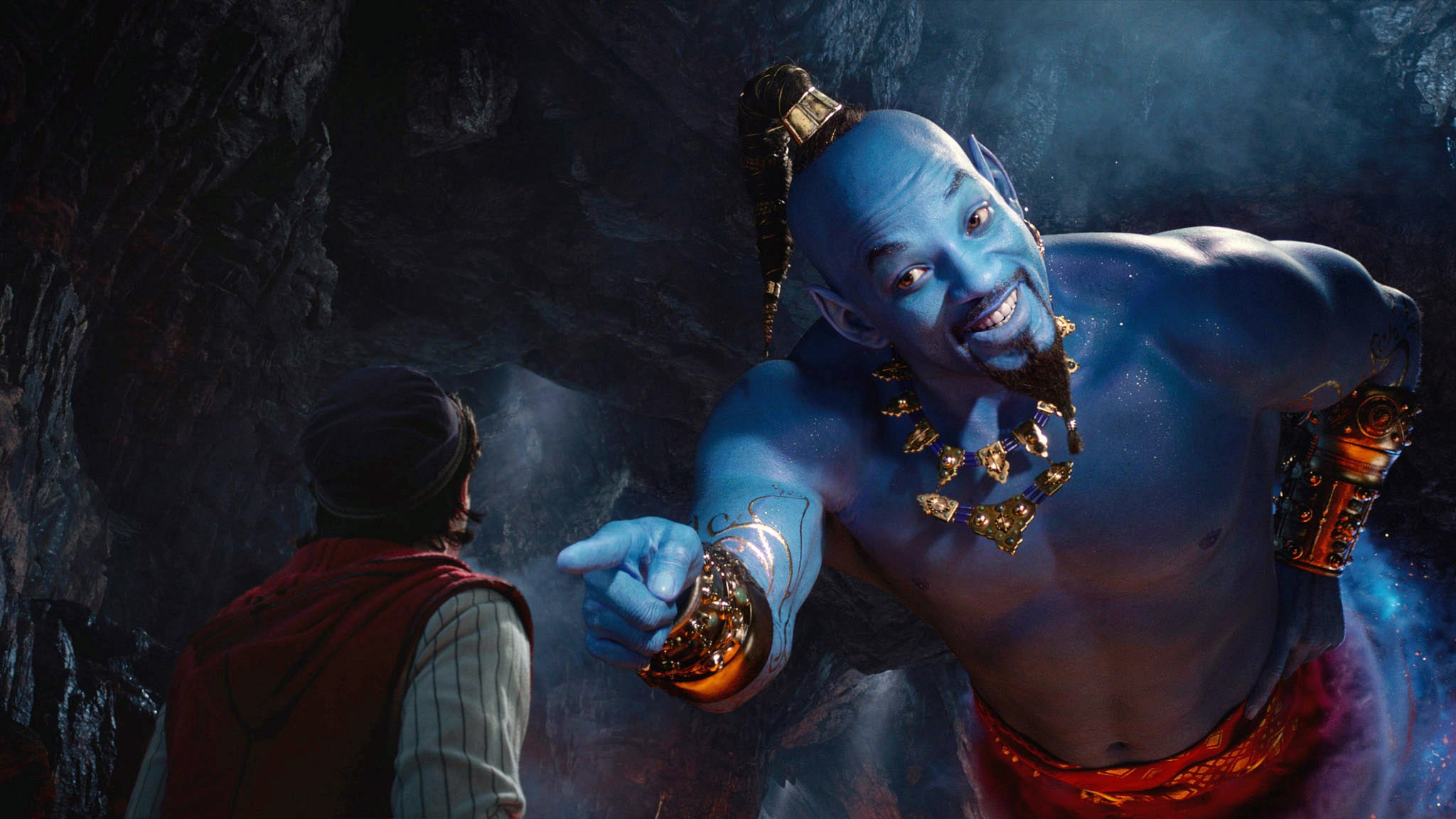 Grab your magic carpet, it's time to go on another ride! According to The Hollywood Reporter, a sequel to Disney's live-action Aladdin is in the works, with the starring cast — Will Smith, Mena Massoud, and Naomi Scott — expected to reprise their original roles of Genie, Aladdin, and Princess Jasmine. Director Guy Ritchie and producers Dan Lin and Jonathan Eirich will also be returning.
It appears the sequel will be a reunion of sorts, but there are still a couple of new faces joining the crew: writers John Gatins and Andrea Berloff. The team have yet to confirm a storyline for this upcoming film, but rumour has it that Disney held a writers summit last year to brainstorm a follow-up. If all else fails, they can always use the animated sequels as a reference point! Regardless, this next instalment will have some pretty big shoes to fill, since the first live-action film was a massive box office success and brought in over $1.05 billion globally. You can fulfil your wishes, and watch the full movie on Disney+ when it launches in the UK and Ireland on March 24.