All the Details on BBC's New Dog Show Pooch Perfect
BBC's New Dog Show Pooch Perfect Is Here, and It's Adorable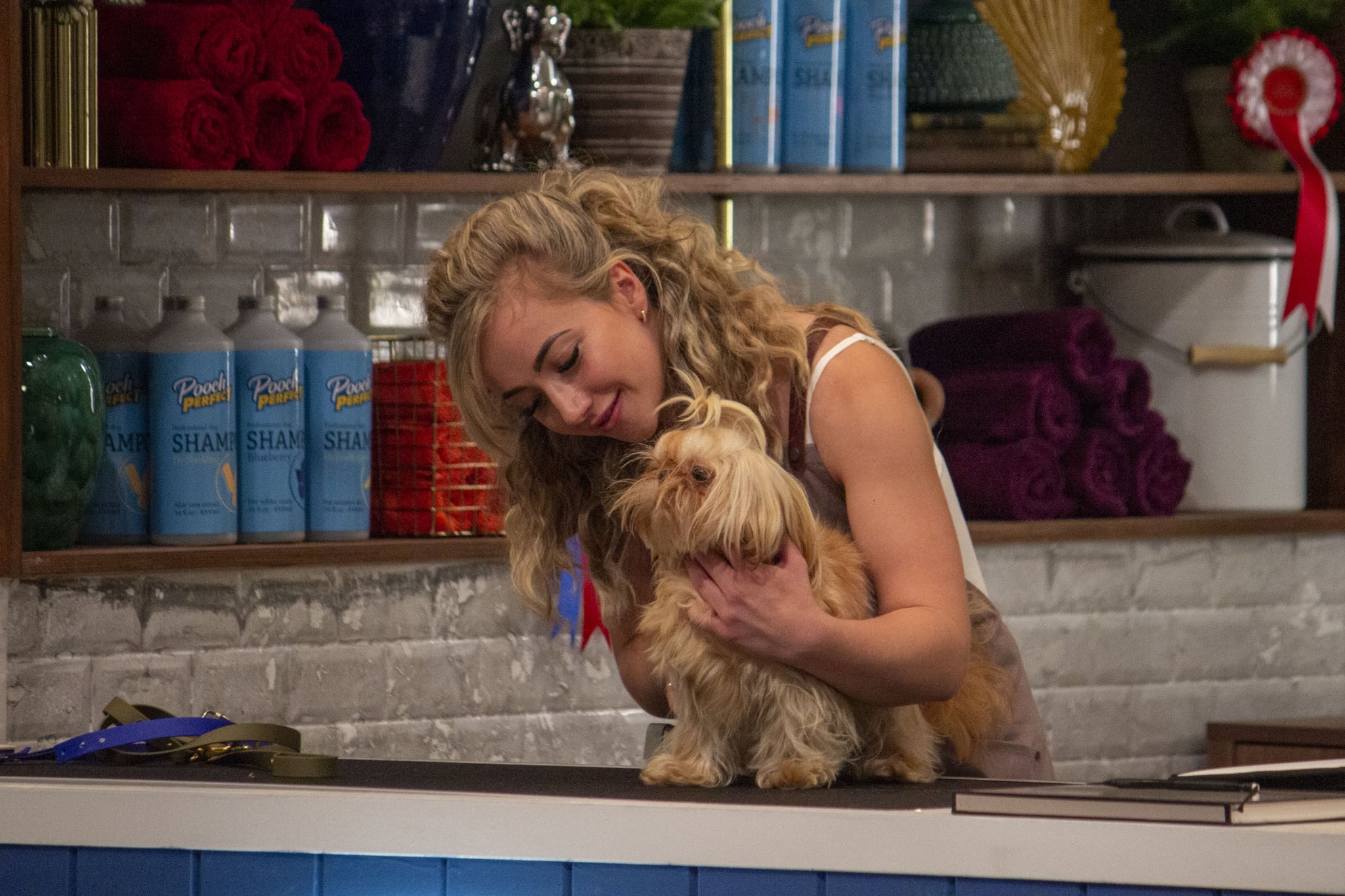 The first episode of BBC's new show Pooch Perfect aired last night, and it's clear that not only is this the type of feel-good content we need right now, but that viewers also have a lot of questions. How many dogs are there? Where is it filmed? Who is Kara? Whatever the question, we have the answer. Allow us to break it down for you.
The show is presented by actress Sheridan Smith, whom you may recognise from her time on TV shows like Benidorm, Gavin & Stacey, and The Royle Family. Basically, it's pretty much like Bake Off for dogs, and for that alone, we strongly believe it's worth a watch.
During a total of eight episodes, it features 16 professional dog groomers from all over the country as they compete to win the title of the nation's top dog groomer. Each week sees four groomers complete two challenges, leaving two in the running for the next week with the other two being eliminated. The first challenge, the "Breed Makeover", tests the waters by getting each groomer to make over the same breed, and the second, the "Dog Walk", encourages the groomers to exert their creativity based on a given theme.
Where Is Pooch Perfect Filmed?
The show is filmed at Dock 10 studios in Salford, at the BBC's Manchester location. Popular competitions like The Voice UK and Who Wants to Be a Millionaire are also reported to have been filmed there.
How Many Dogs Are There on Pooch Perfect?
Similarly to the groomers, there are four dogs per episode, resulting in a total of 16 wonderful canine friends throughout the series.
Who Are the Groomers on Pooch Perfect?
The human cast sees a mix of the dog groomers themselves and some celebrity judges. On the judging panel is top groomer Colin Taylor, known for his 25 years of industry experience and a number of top groomer titles, alongside master groomer Lady Verity Hardcastle and vet Bolu Eso.
The show features 16 groomers in total, with the first four introduced in last night's episode: Kara from Cambridgeshire, who owns her own high-street salon; Abbie, who runs her own salon in Leicestershire; Kelly, a groomer from Somerset with over 18 years of experience; and Thomas, a groomer from County Tyrone in Ireland.
Is the Grooming Safe For the Animals on Pooch Perfect?
Animal-welfare consultant Jody Gordon and dog-grooming consultant Stuart Simons joined the set to ensure the health and safety of all the animals involved. While it's been reported that the RSPCA expressed concerns about the show, the BBC revealed in a statement that "the care and wellbeing of the dogs was of the utmost importance."
The BBC also revealed that "the shampoo and conditioners were vegan and eco-friendly, concentrated, bio-degradable, pH balanced and contained no harmful chemicals or dyes."
The show airs on BBC One at 8 p.m. every week.
Image Source: BBC