Biggest Emmy Snubs 2023
Selena Gomez, Diego Luna, Harrison Ford, and 8 Other Major Emmy Snubs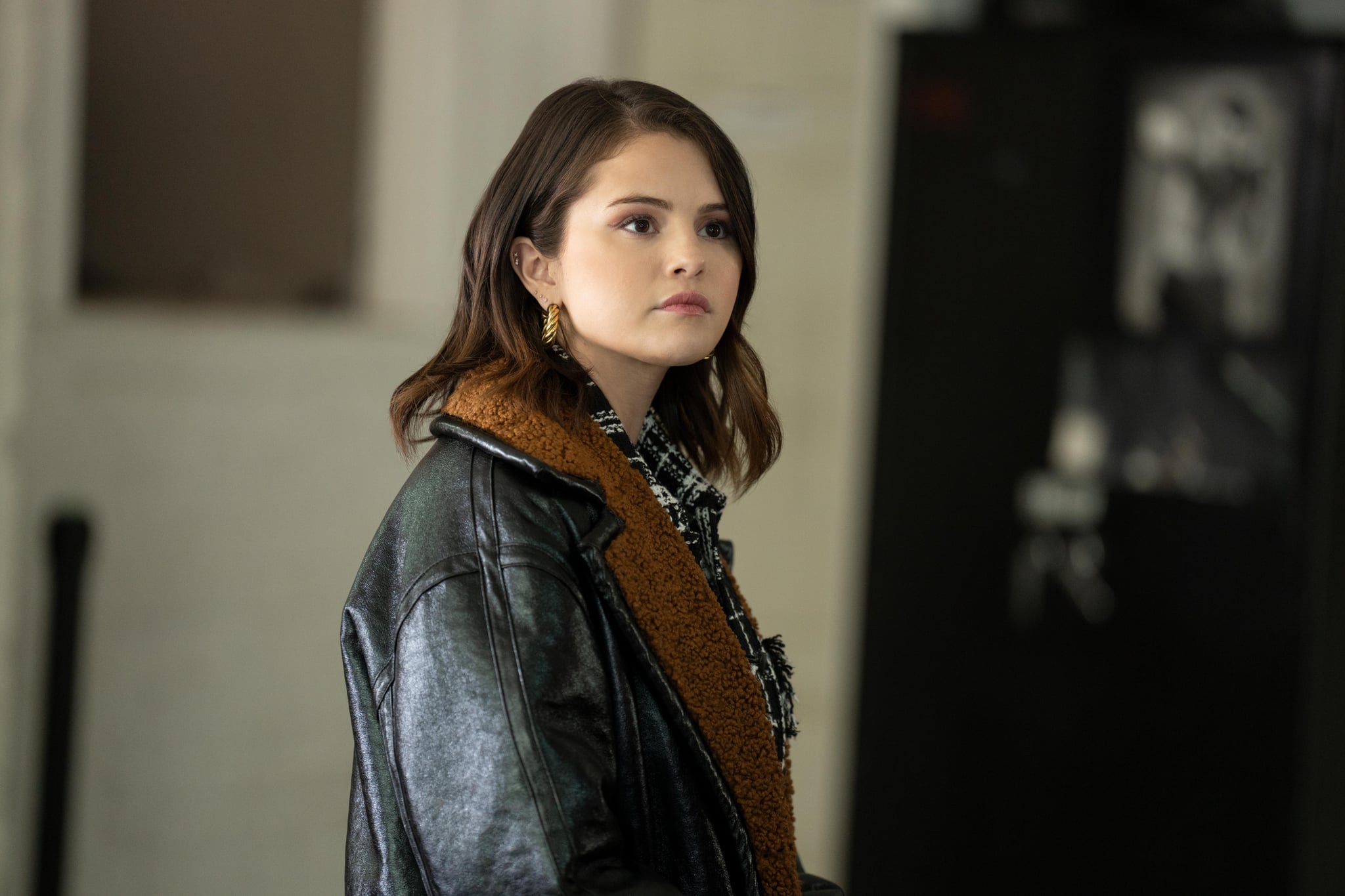 The 2023 Emmy nominations are here. The slate of nominees include "Succession" (which aired its final season this spring), "Ted Lasso" (which also just wrapped up its last season), "Yellowjackets," and many more. And while there are some long-deserved Emmy nominations we're very excited about (like "Vanderpump Rules," which is tapped in two categories), there are also a lot of nominations that didn't happen, leaving viewers and fans surprised at these major misses. Ahead, these are the biggest snubs of the 2023 Emmy nominations.
Emmys Snub: The Cast of "House of the Dragon"
"House of the Dragon," the "Game of Thrones" prequel series that won fans' hearts last fall, was nominated for nine awards. None of them were for acting, despite a very strong ensemble. Most egregious in our eyes is the exclusion of Emma D'Arcy's leading performance as Rhaenyra Targaryen. D'Arcy's portrayal of the heir in an impossible position is full of nuance, pain, and tenderness. And if Emmys voters quibble that D'Arcy wasn't in every episode — neither was best actor nominee Brian Cox, nominated for a season of "Succession" in which his character (spoiler alert) died in the third episode. Olivia Cooke's role as Alicent, Paddy Considine's work as Viserys, and Matt Smith's role as Daemon Targaryen also rose above the pack and warranted notice from the voters.
Emmys Snub: Diego Luna For "Andor"
"Andor," the Star Wars Disney+ series that debuted last year, is a shining achievement, and the series was rightfully nominated for best drama series this year. But this sprawling tale of rebellion-building wouldn't work without Diego Luna's performance as Cassian Andor, who transforms over the course of the first season. Luna missed out on a best actor in a drama nom that he fully deserves. The show will only have one more season, so the Emmys will only have one last chance to correct themselves.
Emmys Snub: The Younger Cast of "Yellowjackets"
Melanie Lynskey was nominated for her role in season two, but the entire younger cast of "Yellowjackets" — including Sophie Nélisse, Jasmin Savoy Brown, Samantha Hanratty, and Sophie Thatcher — was snubbed (Liv Hewson did not submit because there are no gender neutral acting categories). Nélisse especially did fantastic work as the younger version of Shauna, who goes through the terrible loss of her baby while the team is stranded in the woods. But the younger cast is the heart of the show, and they deserve recognition for their work. Ultimately, the greatness of the "Yellowjackets" cast is a strong case that the Emmys need to add a "best ensemble" category.
"Only Murders in the Building" was nominated for 12 awards total, including one for Martin Short, but the awards show snubbed the other two leads: Steve Martin and Selena Gomez. Martin's Charles-Haden Savage was very much the emotional core of season two, and Gomez's comedy chops were in sharp form last year. There's always season three — coming this August — but since the series is adding even more actors, including Meryl Streep, we worry Gomez will never get the credit she deserves.
Emmys Snub: Harrison Ford for "Shrinking"
Apple TV+'s "Shrinking" is about a group of therapists who probably need more emotional help than their clients. Stars Jason Segel and Jessica Williams both received Emmy nominations (though the show missed out on best comedy). But if we were giving out nominations this year, the "Shrinking" performance we'd want to honour the most would be Harrison Ford's. Ford is not only hilarious in his role as a grumpy therapist with a lot of love to give, but brings an emotional depth that anchors the series's story line.
Emmys Snub: The Songs of "Grease: Rise of the Pink Ladies"
"Grease: Rise of the Pink Ladies" has tragically already been cancelled by Paramount+ and removed completely from its streaming service. But the fun, upbeat series featured a whopping 31 songs, and all but one was original for the series, with lyrics by Justin Tranter, Brandon Colbein, and Brittany Campbell. Their songs range from the very romantic to the very fun, from deeply emotional to iconic camp. It's a shame the Emmys didn't seem to be listening.
Emmys Snub: The Songs of "Daisy Jones & The Six"
The Emmys did give some love to Prime Video's "Daisy Jones & The Six," nominating it for 10 awards total, including nods for Riley Keough and Camila Morrone. But none of the show's original songs — which gave this fictional rock and roll story its life blood — were nominated.
Emmys Snub: "Snowfall"
FX's deeply beloved series "Snowfall" finished up its sixth and final season this spring. The show was never nominated for a single Emmy award, despite strong performances from cast members like Damson Idris, Amin Joseph, Michael Hyatt, and the rest of the ensemble, and a dedicated fan base. Fans in particular clamored for Idris's work in the final season to finally be recognised by the Television Academy, and the Emmys' exclusion of the show is particularly gross given the historic lack of Black representation among nominees.
Emmys Snub: "What We Do in the Shadows"
FX comedy series "What We Do in the Shadows" has been nominated 21 times total at the Emmys and has only won once. The beloved show, which did receive outstanding comedy series nominations in 2020 and 2022, didn't make that list this year, and once again none of the show's five main actors — Kayvan Novak, Matt Berry, Natasia Demetriou, Mark Proksch, and Harvey Guillén — were nominated in the acting categories. For one of the greatest comedy series of the 2020s to continue to be snubbed remains outrageous.
Emmys Snub: "Interview With the Vampire"
AMC+'s series "Interview With the Vampire" is a glorious achievement. It mixes humour, angst, romance, and historical fiction to create an absolutely delicious series. Jacob Anderson as Louis de Pointe du Lac and Sam Reid as Lestat de Lioncourt both turn in fantastic performances that have unfortunately missed the notice of the Emmys. Considered in tandem with the "What We Do in the Shadows" snub, maybe Emmy voters just don't like vampires.
Emmys Snub: Netflix's "Harry & Meghan"
Netflix's "Harry & Meghan" docuseries gave viewers an unprecedented look at the lives of Prince Harry and Meghan Markle and became a major hit. It was shut out from the Emmys' nonfiction categories.