Ginny & Georgia: Rebecca and Raymond Ablack Are Siblings
"Ginny & Georgia" Fun Fact: Joe and Padma Are Siblings in Real Life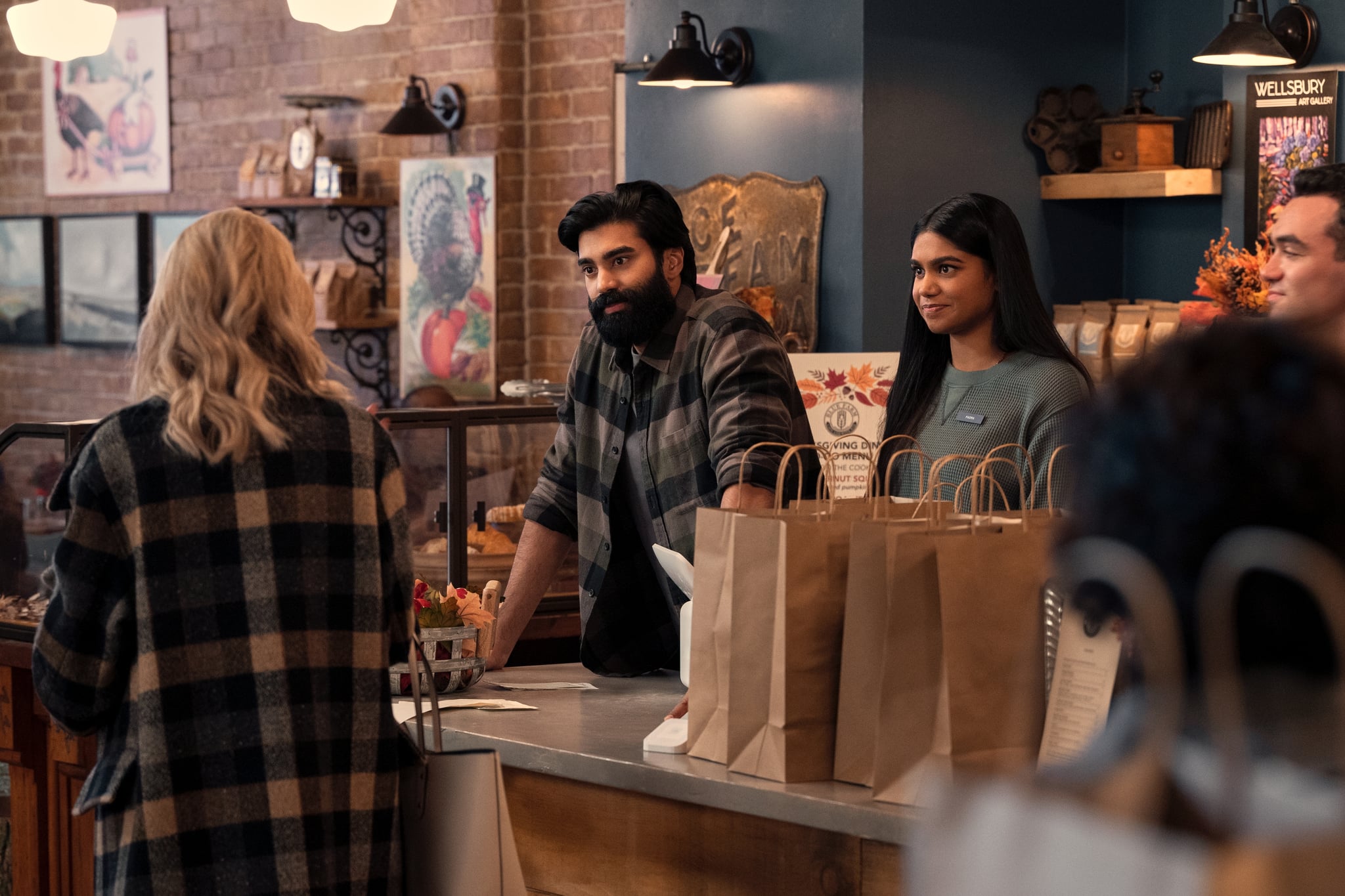 Image Source: Netflix
There's a sibling duo hiding within the "Ginny & Georgia" cast. As many fans of the Netflix series have just discovered, the actors who play Joe and Padma — Raymond and Rebecca Ablack, respectively — are brother and sister in real life. Their characters only share one scene in the first season, but once Padma joins Ginny (Antonia Gentry) as an employee at Joe's Blue Farm Café in season two, their resemblance becomes more and more obvious by the episode.
Viewers learn way more about Joe and Padma individually as their characters develop in the show's latest instalment. Joe forms a friendship-turned-romantic-fling with Cynthia (Sabrina Grdevich), who often visits Blue Farm to drink wine and escape thoughts of her sick husband. Despite the brief hookup, Joe's soft spot for Georgia (Brianne Howey) remains constant, and it seems the feeling was mutual at one point when he confronts her about their past and present relationship. Meanwhile, Padma shows off her vocal skills while performing at a basement party, finally confronts Marcus (Felix Mallard) about their breakup, and kick-starts Blue Farm's first open-mic night. There also seems to be some romance brewing between her and Hunter (Mason Temple).
The "Ginny & Georgia" script even includes a hint at Joe and Padma's real-life familial ties. When Joe asks Padma and Ginny to close up Blue Farm one night because he has a date, Ginny jokes, "OK, but is Joe hot?" Padma quickly fires back, "Oh, he's like a dorky older brother," as a likely nod to Raymond and Rebecca's 11-year age gap in real life.
When they're not serving up lattes in the fictional town of Wellsbury, MA, the native Canadians are busy stacking their résumés with other titles. Raymond, 33, has appeared in shows like "Degrassi: The Next Generation," "Narcos," and "Maid," as well as movies like "Love in the Villa" and "Boyfriends of Christmas Past." You can catch Rebecca, 22, in Netflix's adaptation of "Luckiest Girl Alive," the holiday film "Let It Snow," or the medical drama series "The Good Karma Hospital."
"Ginny & Georgia" marks their first time appearing on screen together, and it sounds like they've had an absolute blast so far. After season one hit Netflix, Raymond shared a series of on-set photos with Rebecca and captioned it, "It's not lost on me, how impossible the odds were and how lucky I was to have shared a dream with my sister. Feeling grateful." Rebecca has shown her sisterly support by promoting tweets from fans who are Team Joe. The show has yet to be officially renewed for a third season, but given the many cliffhangers, we're sure to have more of the Ablack siblings on our screens soon enough.