Glastonbury Festival to Take Place Virtually in May 2021
Glastonbury Festival Presents Live at Worthy Farm, An All-New Virtual Festival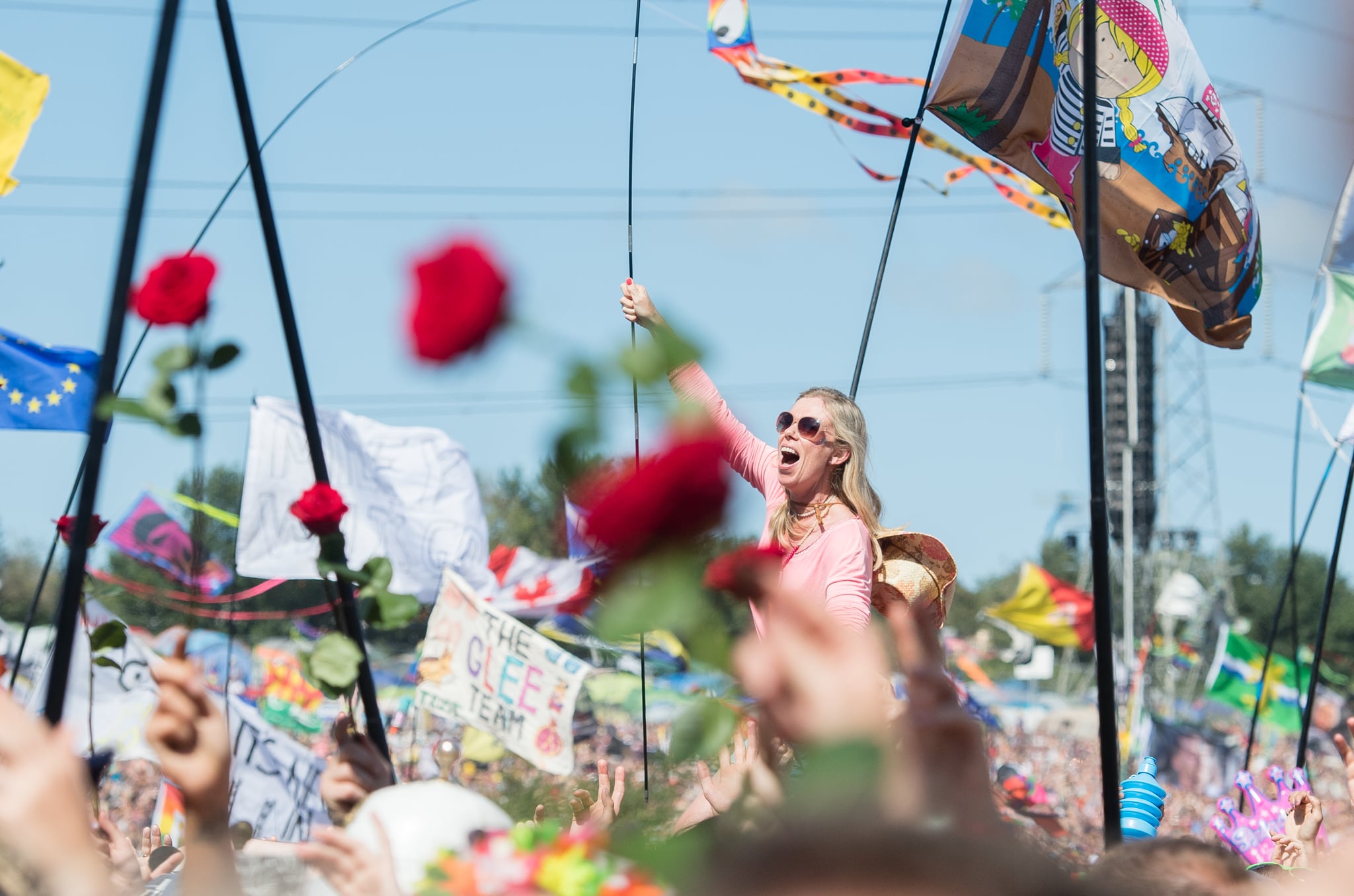 Organisers of Glastonbury have announced that the festival will be taking place this year; however, it's going to be virtual. The new iteration, called Live at Worthy Farm, is set to take place on 22 May 2021, and will see names like Jorja Smith, Coldplay, Wolf Alice, Kano, Michael Kiwanuka, and Haim perform live at the farm. The five-hour ticketed event will be live streamed to an unlimited capacity, with tickets costing £20 each.
Live at Worthy Farm has been described by coorganiser Emily Eavis as "one continuous wild night" and is set to be directed by Grammy-nominated filmmaker Paul Dugdale. Eavis added that "In May, the farm is buzzing with life, the hedgerows are full of cow parsley and wild garlic. Everything is bouncing back and what we wanted to capture is that feeling of the emergence of hope of the summer ahead. Coming out of this really horrific time of Covid, bridging [the gap] between people being allowed out en masse at the end of June. Everyone was really, really happy to be back. The UK needs festivals, we need to get everything going. So doing something on the ground and using crew that have been basically redundant, it's a good feeling."
Michael Kiwanuka, who's set to perform at the event, said that "it's important for me to support Glastonbury because it's been such a landmark event since I've been alive or indeed been playing my music. It's something that brings people together for all the right reasons, but primarily as a celebration of live music."
Tickets for Glastonbury's Live at Worthy Farm will be available soon. In the meantime, Glastonbury organisers are still hoping to stage an event for the public in September, so watch this space.