Hocus Pocus 3 in Development at Disney
What We Know About "Hocus Pocus 3" So Far, Including a Possible Plot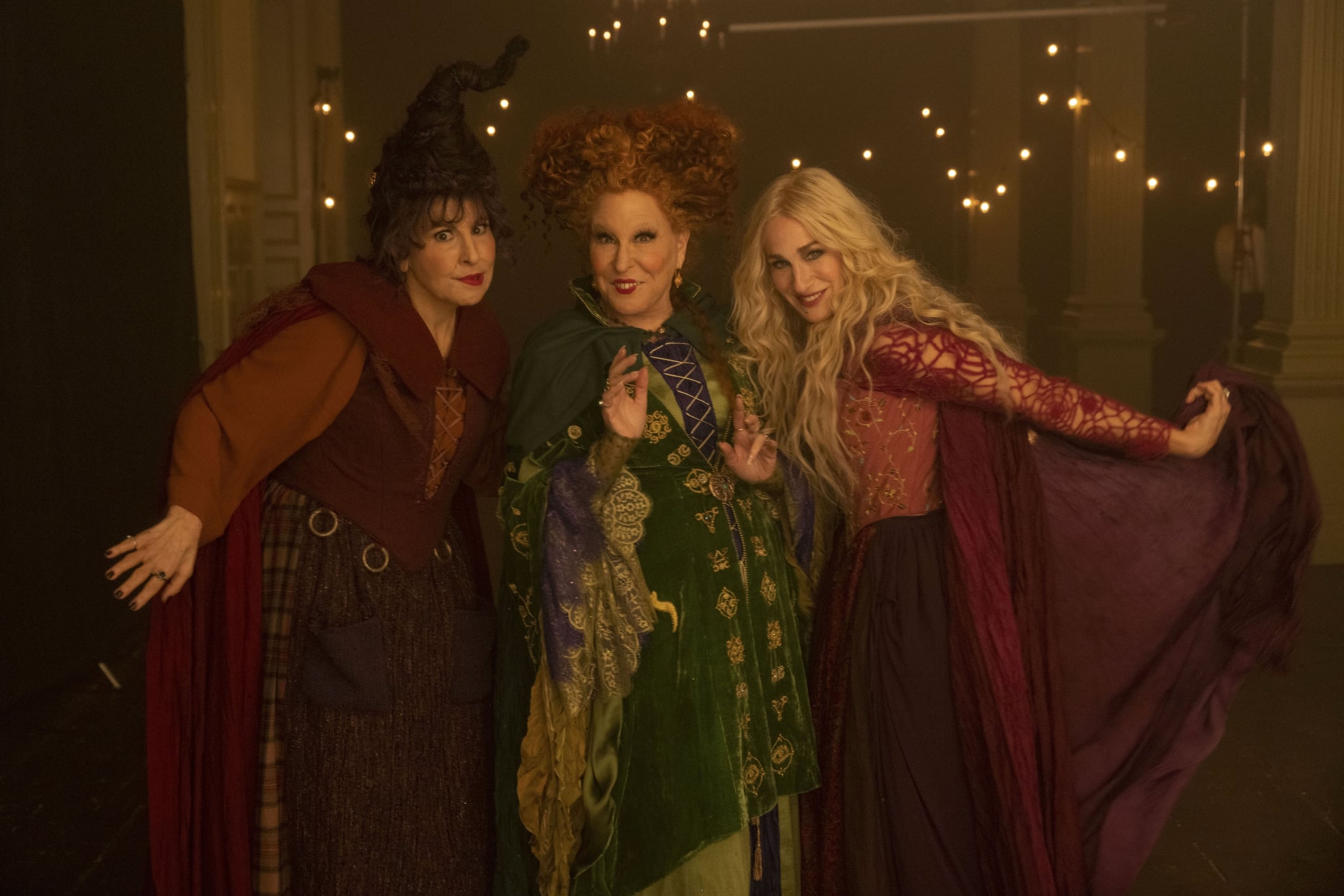 It took nearly three decades, but the highly anticipated "Hocus Pocus" sequel finally arrived last year, just in time for Halloween. But there's even more good news for longtime fans of the spooky franchise: a third movie is officially in the works at Disney. Sean Bailey, president of Walt Disney Studios Motion Picture Production, shared the announcement himself in a New York Times profile published on 4 June.
The publication noted that "Hocus Pocus 3" is, indeed, happening, while Bailey discussed the 50-plus movies in development and production at the company — which include upcoming live-action versions of "Moana" and "Lilo & Stitch."
No other details about the third Hocus Pocus movie were revealed at the time, including whether or not the Sanderson sisters — Winnie (Bette Midler), Mary (Kathy Najimy), and Sarah (Sarah Jessica Parker) — will return. However, screenwriter Jen D'Angelo dropped some hints in an October interview with Entertainment Weekly. She shared that the third movie will still revolve around the sister trio, which suggests the three actors will reprise their roles.
"We're still in the story phase, we're still working on it," D'Angelo said. "We've been working on some ideas, and it's been fun to dive back into that world and we have so many directions in which to go and so many new characters to explore."
The screenwriter also teased the expansion of Hannah Waddingham's mother witch character, who plays a key role in the 2022 sequel. "We've only scratched the surface," D'Angelo said.
"I'm hoping that we are able to explore every aspect of these stories and take these characters on a bunch of fun adventures."
Still, nothing's set in stone yet, as D'Angelo said she and Disney are still exploring where they may take the Sanderson sisters next. She added that "anything's on the table" for "Hocus Pocus 3" — but one detail seems to be firm. "[W]e for sure want to see them again as adults," said D'Angelo, though she added that she's intrigued by the young actors who portrayed the kid versions of the Sanderson sisters at the start of the sequel.
"I'm hoping that we are able to explore every aspect of these stories and take these characters on a bunch of fun adventures," she said. "'3' is still very much in the early stages, we don't really know what it is, but we're exploring all options and I think everybody is so delighted by the reaction that 'Hocus Pocus 2' got, and we're excited to continue those stories."
When "Hocus Pocus 2" — which picks up 29 years after the first film, with a new group of meddling Salem teenagers — debuted on Disney+ on 30 Sept., 2022, the cast didn't seem to be looking too far ahead at a potential third movie. "I feel like we're done. We've pulled every story you could pull out of this," Najimy told EW at the time. "I guess, never say never, but I feel grateful that we got to do it again. I don't know that there are plans for a third one, but I know fans are dedicated to this film. I'm just happy we can bring this to them."
In the same interview, Midler expressed similar feelings: gratitude for getting to revisit the role, uncertainty over the possibility of another movie, but an open mind if the right story came along.
"After 30 years with no sequel to 'Hocus Pocus,' I've always been envious of people who get to do their favourite character more than once," she shared. "The fact that we got to do this finally, after 30 years of promoting the idea, I'm glad we got to do it. I'd love to have a franchise — especially a character I love playing. If there was a third one, of course I'd sign on, but I don't know how. I can't imagine what the story would be, but I love Winifred, Sarah, Mary, and our relationship."
Now that we know a third movie is actually happening, the big question on everyone's minds is: where will the Sanderson sisters' story go next? The 2022 sequel ends with the trio vanishing together after a spell gone wrong, but the movie's post-credits scene teases their potential return. Seeing as though Disney left the door open there (and given D'Angelo's enthusiasm), it's quite possible there's a way to bring all three "wicked sisters" back for more misadventures — and one of the franchise's stars has an idea of how.
"Kathy had a good idea that the third one should be animated. That would be cool and a smart idea!" Parker told EW. "It's fun, funny, and could be interesting and innovative, like old-fashioned or new [animation]. Of course, I'd be happy to have a conversation, it just depends on what Kathy and Bette want!"
For now, it'll be a waiting game to see how Disney handles "Hocus Pocus 3," but at least fans can rejoice that the movie series will continue!