Kadeem Ali Harris Can Thank Jerrie Johnson For Harlem Role
Fun Fact: Jerrie Johnson Helped Cast Her Bitter Ex, aka Kadeem Ali Harris, on Harlem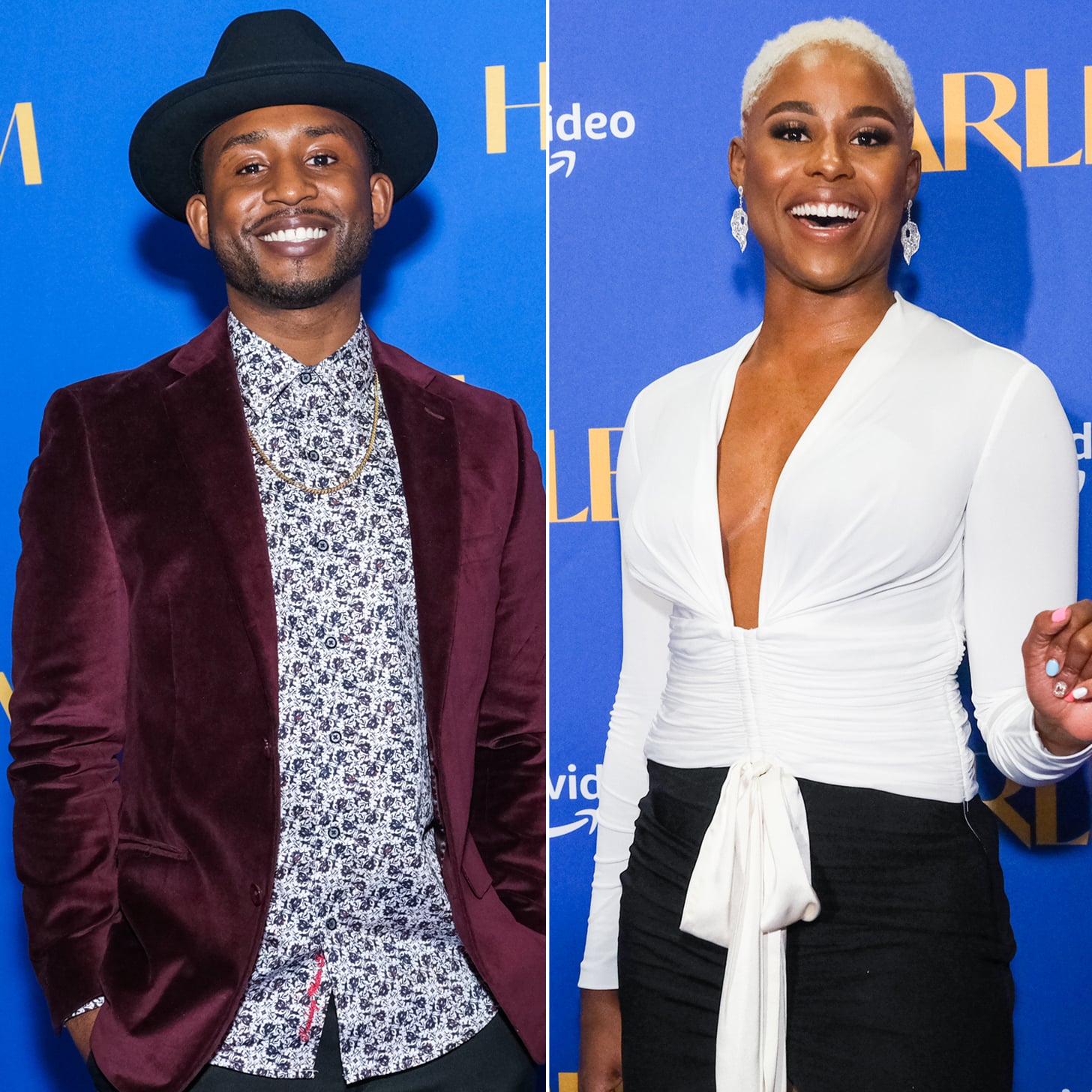 Prime Video's Harlem follows four best friends navigating their lives in New York, and we're pleased to report the cast are just as close off screen. Not only are Jerrie Johnson (Tye), Meagan Good (Camille), Shoniqua Shandai (Angie), and Grace Byers (Quinn) all friends in real life, but Johnson actually studied at the American Conservatory Theatre with Kadeem Ali Harris (Brandon). "She's over my house every week. We're always hanging out," Harris told POPSUGAR about his friendship with Johnson. "We went to school together. We go way back. I remember when I first met Jerrie — she's somebody that you will never forget."
Even though Harris and Johnson went to the same grad school, the show actually marks their first time working together. And Harris has Johnson to thank for that. "The first time I read the script [for Harlem], I thought of Kadeem. I was like, 'Who am I to say who's going to play this person?' Then I mentioned it a little bit before the pandemic," Johnson recalled. "When we came back from the pandemic, I was like, 'I think you all should see this guy Kadeem.' He had never done TV and film before this." Harris ended up auditioning for the role of Brandon, and according to Johnson, he "blew it out the park" and got the job.
Harris plays Johnson's bitter estranged husband on the show. For Harris, one of the best parts of stepping into Brandon's shoes was "watching Brandon find his spine and say what really he feels about what happened to him." Harlem officially premiered on Dec. 3. As of now, a second season has yet to be confirmed, but we're keeping our fingers crossed!
— Additional reporting by Naledi Ushe