Line of Duty Series 5 Recap
Get Caught Up With Line of Duty With This Spoiler-Filled Guide to Series 5
Watch out! This post contains spoilers.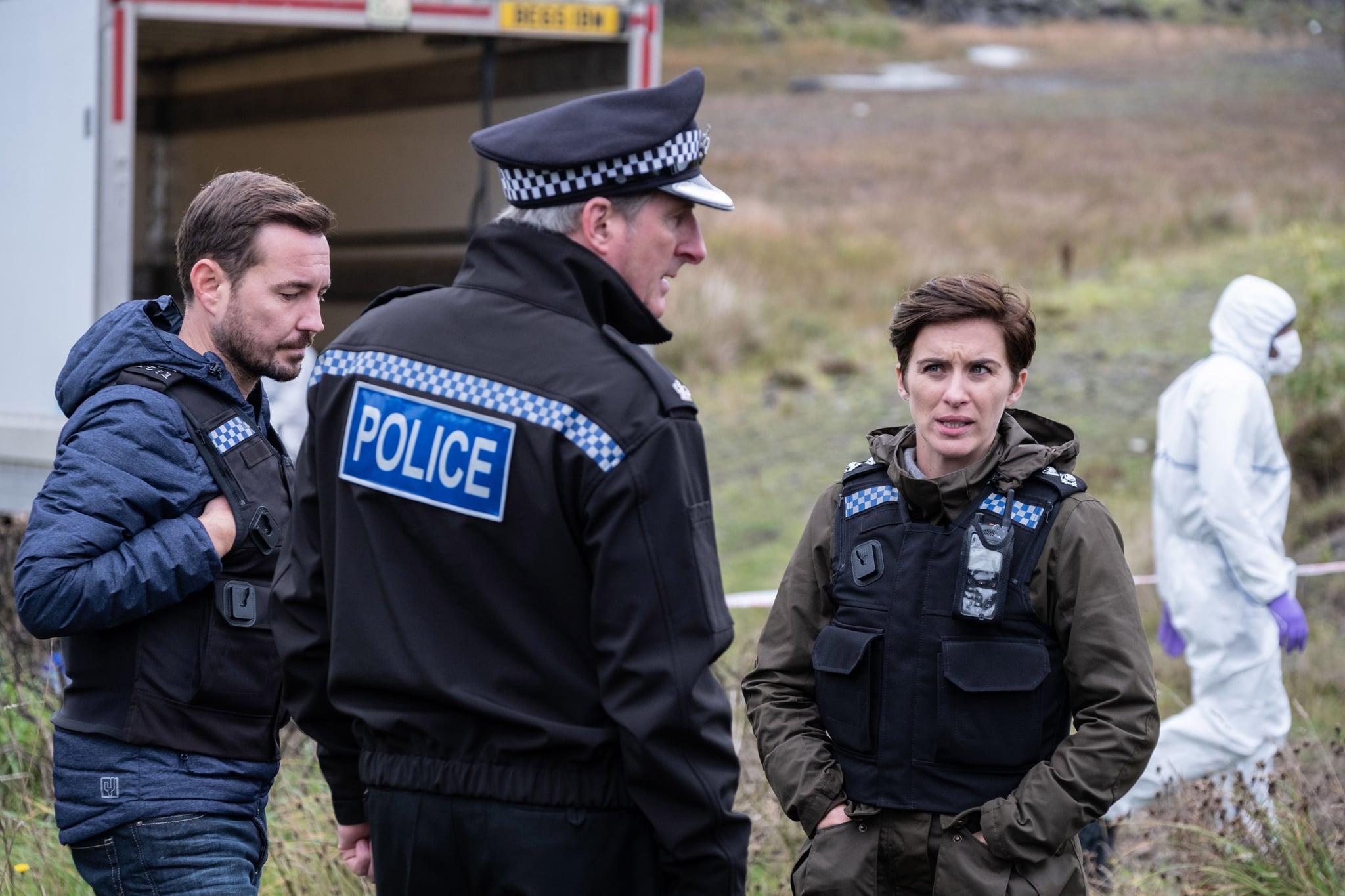 Series five of Line of Duty certainly delivered on the drama. As Superintendent Ted Hastings (Adrian Dunbar), DI Kate Fleming (Vicky McClure), and DS Steve Arnott (Martin Compston) continued on their mission to root out corrupt officers in the police force, new challenges were thrown up as they struggled to find missing undercover officer DS John Corbett and one of their own fell under suspicion. Queue some shocking plot twists and edge-of-your-seat moments, and it's not hard to see why the police drama was the BBC's most-watched programme of the year.
Unsurprisingly, there's a ton of anticipation for series six, which is set to hit screens in March. Still, it's been over a year since we last caught up with AC-12, so if you need reminding of what happened to the undercover officer (UCO) who was implanted in the organised crime group (OCG), you're definitely not alone. Keep reading to refresh your memory on the most important twists and turns from series five of Line of Duty ahead of the hit police drama's return later this year.
Hastings Had the Tables Turned on Him
Suspicion fell on the gaffer this series as he was placed under formal investigation for being involved in the OCG's nefarious activities. While it really did look like Ted might have been H at times, ultimately Patricia Carmichael's (played Anna Maxwell Martin) case against him fell apart thanks to Steve and Kate, who discover that Gill Biggeloe (legal counsel to AC-12) was involved in selecting Corbett for Operation Pear Tree.
However, there are still tons of questions surrounding Ted – namely, why did he really get rid of that laptop? We're not entirely sure we buy his excuse that he was looking at inappropriate images on the internet.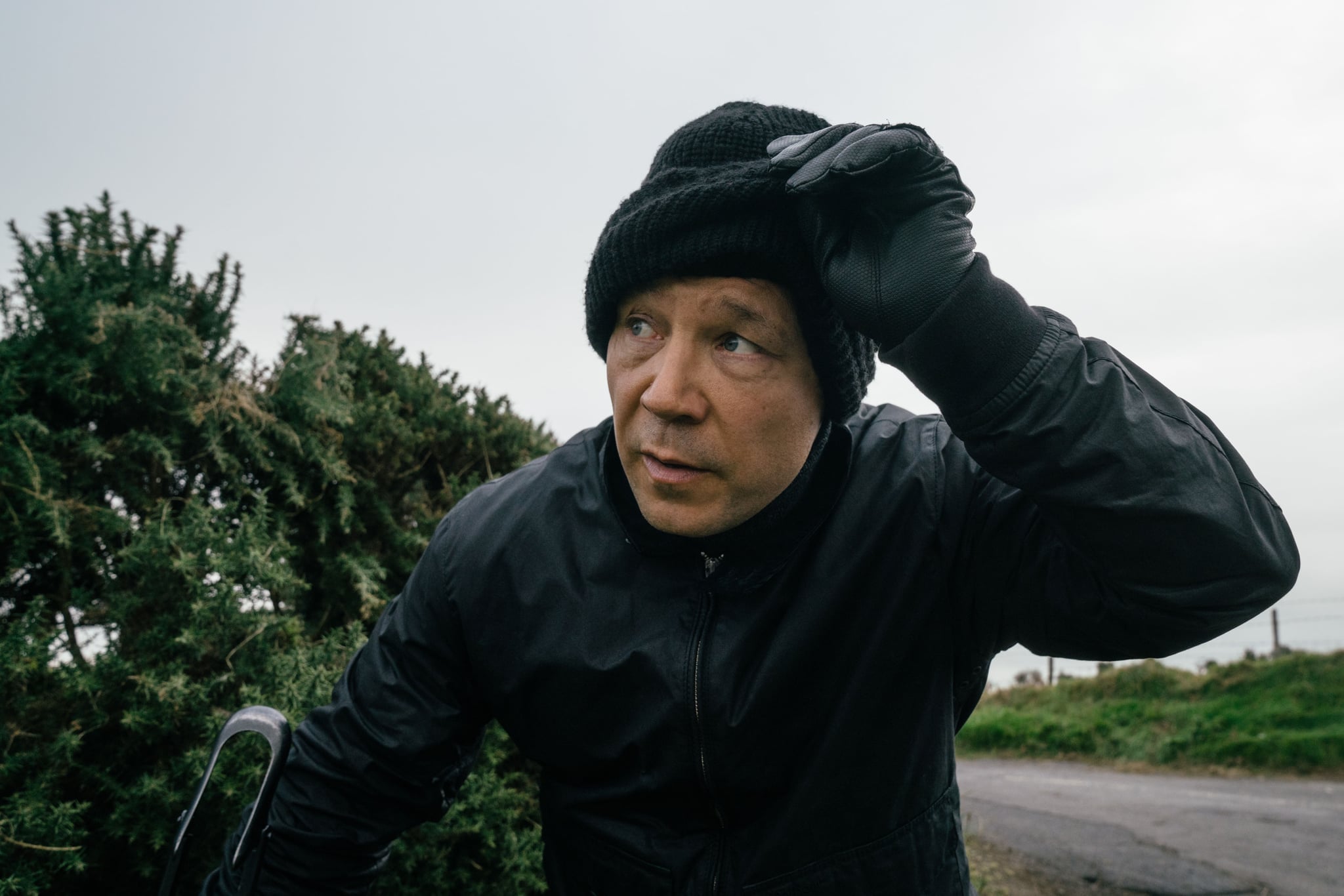 John Corbett Was Working for the Police All Along
We met — and said goodbye to — John Corbett, a UCO determined to expose corrupt high-ranking officers working closely with organised crime groups. Played by This Is England actor Stephen Graham, John infiltrated Lisa McQueen's OCG as part of Operation Pear Tree, but lines soon got blurred as to which side John was really on as he cut off contact with his police handlers and even tortured Ted's wife for information. In the end, John was killed by the OCG gang members after he was exposed as the rat leaking information about their wrongdoings to the police.
Lester Hargreaves and Gill Biggeloe Were Exposed as Working For the OCG
DCS Lester Hargreaves — who had long been hostile towards AC-12 and their mission to root out bent coppers — was revealed to be one of the gang's mysterious police contacts when he turned up the night of the Eastfield Depot raid. He met a sticky end when he was shot and killed by John. However, while he was working for the OCG, it turned out he wasn't one of the higher-ranking contacts and was simply being blackmailed after he was spotted leaving the gang-run brothel. Meanwhile, Gill Biggeloe, the highly polished senior legal counsel, had the tables turned on her during an interview with Ted, and was exposed as having connections to the OCG.
H Isn't a Person, but a Group of Corrupt Officers
One of the biggest revelations of series five came when DS Arnott and DI Fleming reexamined the footage from Matthew 'Dot' Cottan's dying declaration. Fans will remember that back in the series three finale, Dot was exposed as the Caddy, but nobly sacrificed himself by jumping in the way of bullets aimed at Kate. Before dying from his fatal wounds, Dot appeared to confirm to Kate that the name of the bent copper who recruited him to the OCG began with the letter 'H'.
Mother of God. #LineOfDuty pic.twitter.com/gnJlNizzmF

— BBC One (@BBCOne) May 5, 2019
However, looking at the footage anew, Steve spotted that Dot was actually using Morse code to tell them something else. As he said, "The letter H in Morse code is four dots. H is not an initial, it's a clue. Four dots. Four caddies." In other words, Cottan was trying to say there were four police staff in league with organised crime. As we know, three of them have already been exposed: Assistant Chief Constable Derek Hilton, legal counsel Gill Biggeloe, and Cottan himself. But the question remains: who is is the fourth?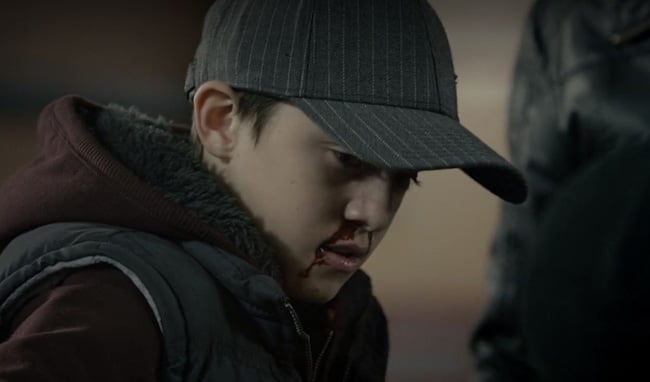 A Crucial Series 1 Character Is Back
Eagle-eyed viewers spotted early on in series five that an OCG member bore quite the resemblance to Ryan Pilkington, the young BMX-riding burner-phone delivery boy from the very first series — and it was later confirmed that the character, played by the actor Gregory Piper, was indeed Ryan all grown-up. However, Jed Mercurio threw viewers another curveball when it was revealed that Ryan had joined the police as a new recruit during the finale. It seems that we could be seeing a lot more of Ryan in the next series as he becomes the latest OCG member to infiltrate the police force and work against AC-12 from the inside. Roll on series six, we say!