Line of Duty Season 6 Details
AC-12 Will Face Its "Most Enigmatic Adversary" as Kelly Macdonald Joins Line of Duty Season 6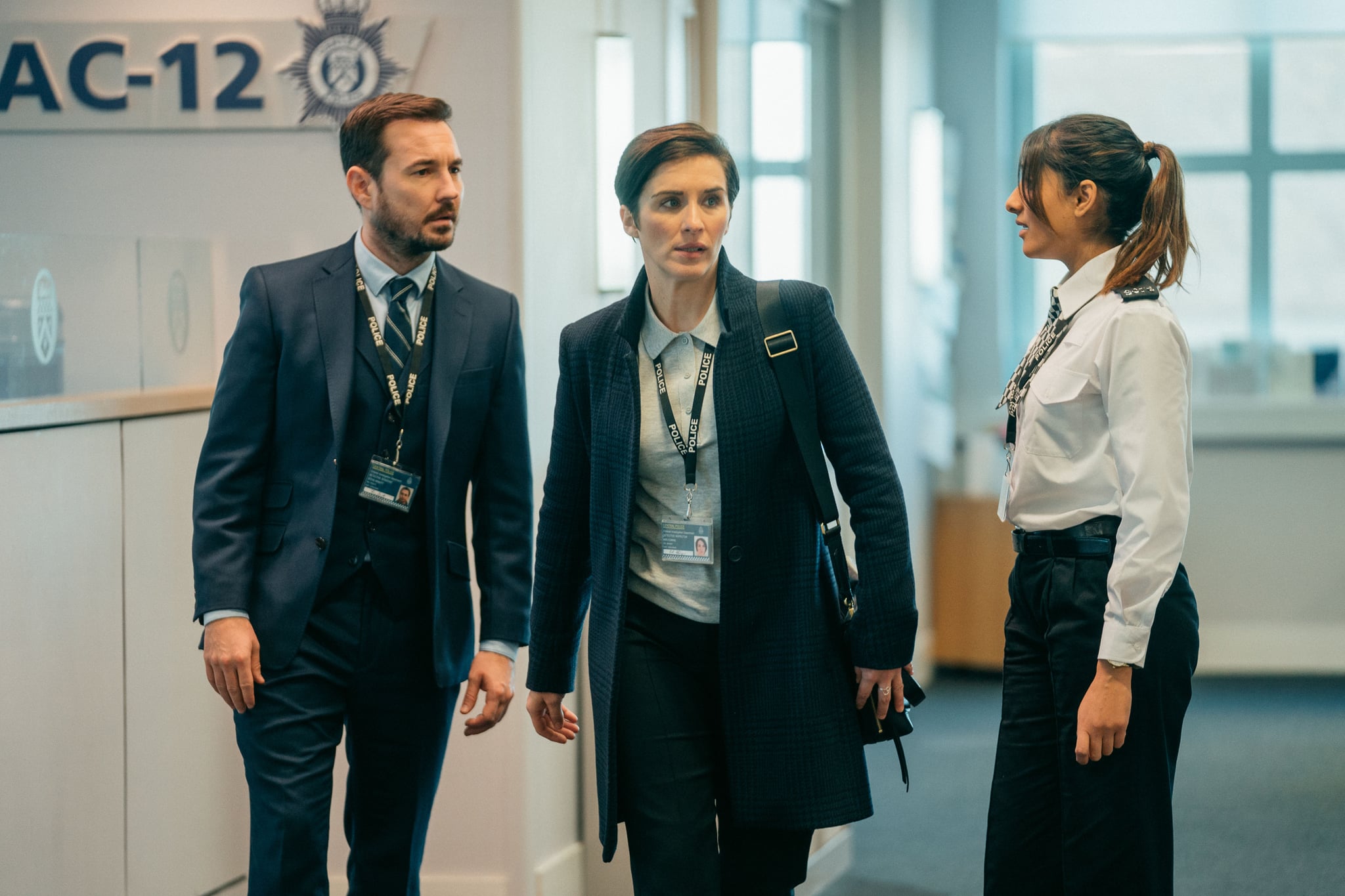 Image Source: Everett Collection
After the season 5 finale of Line of Duty was watched by a whopping 13.5m viewers in the UK (making it the most-watched programme of 2019 so far), it should come as no surprise that a sixth season of the BBC police drama is already in the works. Though details are fairly vague at this point, we do have a few insights as to what's coming, so if you just can't wait to find out what AC-12 will get up to next, here's everything we know.
Who Will Return For Season 6 of Line of Duty?
Series regulars Adrian Dunbar (Ted Hastings), Martin Compston (Steve Arnott), and Vicky McClure (Kate Fleming) are all confirmed to return for the next season. Writer and showrunner Jed Mercurio is also back on board, so you can be sure the new season will have all the twists, turns, and edge-of-your seat moments that the show has become known for. The cast had a catch-up in a pub at the end of November, with Compston already making jokes about Steve's infamous waistcoats.
Cannae beat a catch up with these two. Next time we'll most likely be in uniform or at least Adrian will I'll be in a new 3 piece 😜 https://t.co/95Uf93Octf pic.twitter.com/TpHjsZqk8R

— martin compston (@martin_compston) November 13, 2019
Who Will Guest Star in Season 6 of Line of Duty?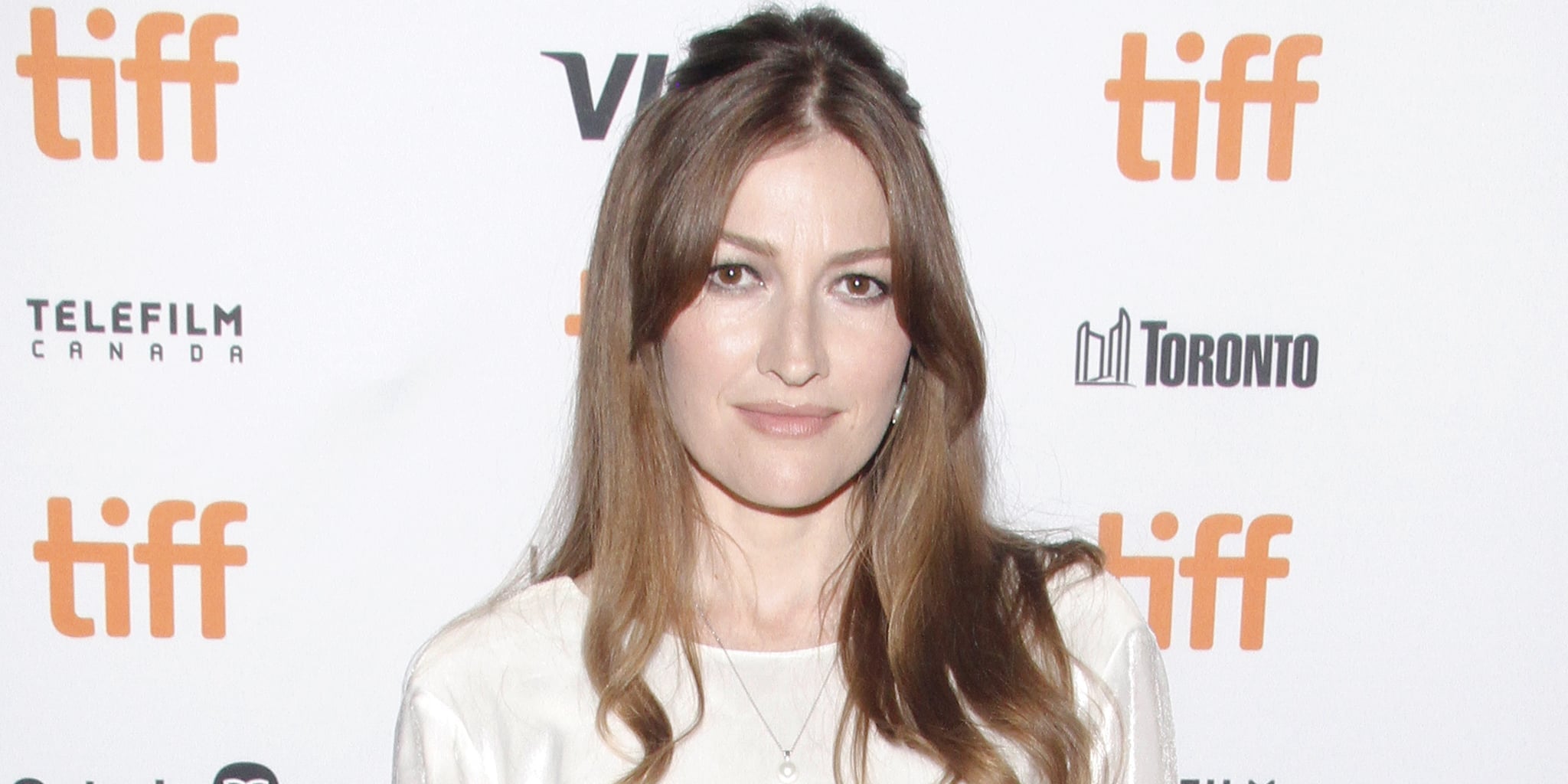 Image Source: Getty / Jeremy Chan
Each season, a new character is investigated by the anticorruption team, and this time around, it's the turn of Detective Chief Inspector Joanne Davidson, who'll be played by Scottish actor Kelly Macdonald. She is described as "the senior investigating officer of an unsolved murder, whose unconventional conduct raises suspicions at AC-12." Mercurio has said of the character, "DCI Joanne Davidson will prove the most enigmatic adversary AC-12 have ever faced," which says a lot if you're familiar with the performances of previous guest stars like Keeley Hawes and Thandie Newton. Macdonald will be a familiar face to most of us, with a slew of TV appearances and big films like Trainspotting and Gosford Park on her CV. Younger audiences may recognise her as Helena Ravenclaw in the Harry Potter series and as the voice of Merida in Disney's Brave (yep, that's right, she's a Disney princess). Most recently, she's been sharpening her skills playing a police detective in the stylish BBC drama Giri / Haji.
When Does Series 6 of Line of Duty Start Shooting?
Filming hasn't begun yet, but it sounds like it's imminent. In his sweet message in support of Macdonald's casting, Martin Compston confirmed that he's "buzzing to get the tape started," while Vicky McClure confirmed she "Can't wait to get back to work."
When Will Season 6 of Line of Duty Be On TV?
We may have quite a long wait for season 6. There's often been a two-year gap between seasons of the show. However, in October Jed Murcurio told Radio Times that it could return next year. "I would hope it's sometime in 2020, next year. But that's not something that we're able to confirm." The long wait between seasons 4 and 5 was due to Mercurio's work on Bodyguard, and though there are plenty of rumours floating about that the Richard Madden-led political drama will also return, it seems Line of Duty may take precedence in 2020 and hit our screens first. Either way, it sounds like we have plenty of Mercurio's trademark drama to look forward to in the future.