Line of Duty Series 6 Finale Is Reflective of UK Politics
Unpopular Opinion: The Line of Duty Finale Is the Perfect Nod to the State of UK Politics
Watch out! This post contains spoilers.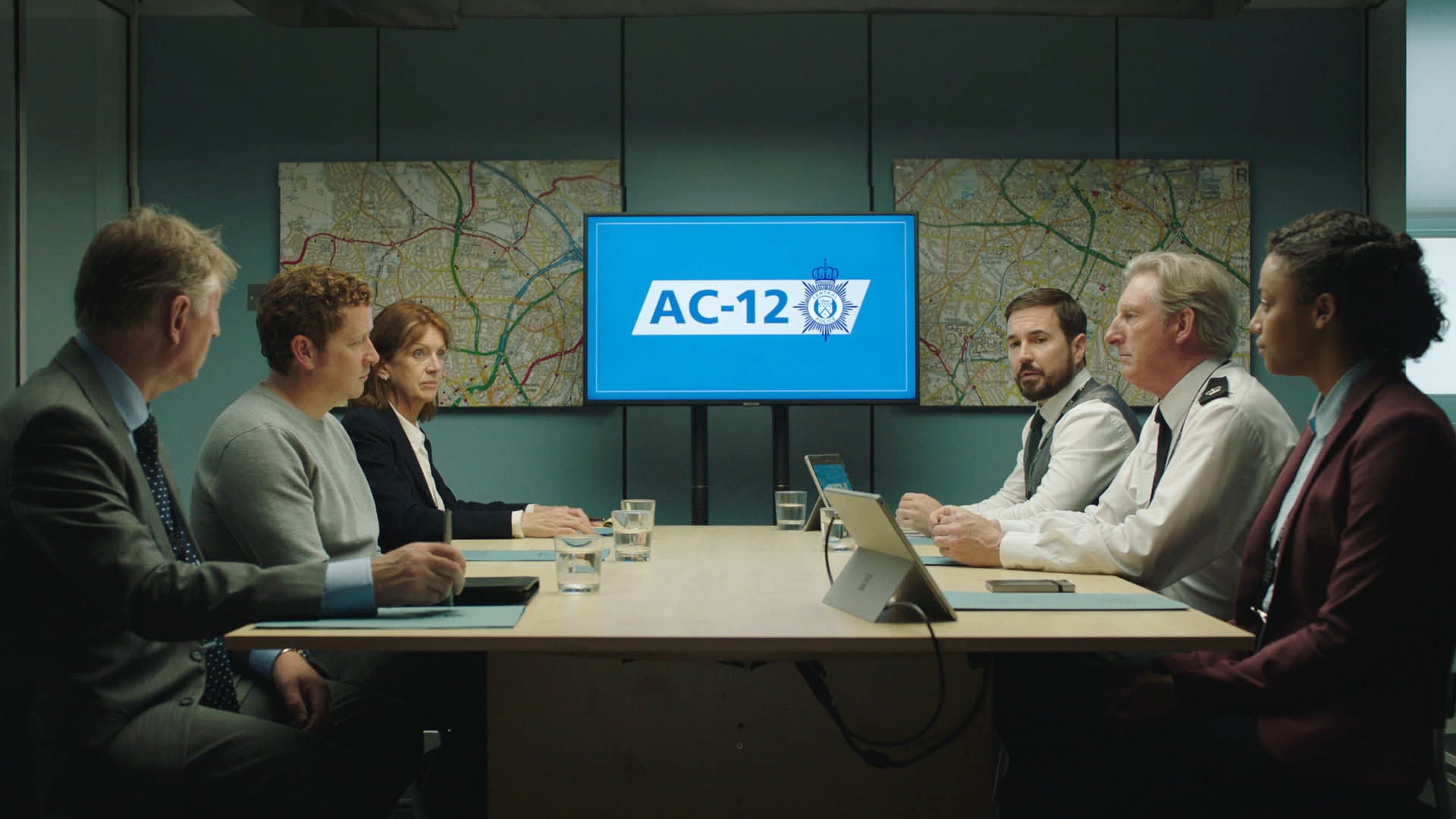 From humble beginnings as a BBC2 5 procedural drama with modest viewing figures to a BBC1 prime-time slot that spawned its own dedicated podcasts and an army of diehard fans that topped around 13.1 million people for the series six finale, Line of Duty undoubtedly pulled the nation firmly into the murky world of police corruption. After months of increasingly frenzied speculation over the identity of the mysterious "H" — the high-ranking officer coordinating organised crime and facilitating corruption within the force — viewers who had invested years into the show felt overwhelmingly disappointed by the big reveal leading to DSU Ian Buckells (Nigel Boyle) being identified as the fourth man. Instead of the frenetic excitement and flying fan conspiracy theories of preceding weeks, an abrupt about-turn saw social media and newspapers putting their efforts instead into a huge backlash about the total and utter letdown of it all.
But, and here's a big but: what if this was a deliberate ploy by Jed Mercurio to sombrely shed light on the current state of UK politics to a captive audience that any other platform would struggle to reach? There's no denying that Chief Constable Philip Osborne (Owen Teale) stands as the perfect metaphor for political corruption, "a bare-faced liar promoted to our highest office", as Superintendent Hastings (Adrian Dunbar) so succinctly describes him. The chief constable's rise in the force is not only stratospheric, but it is also swathed in incessant cover-ups, which allow him to avoid any sort of retaliation for his actions. The persistent burying of information and lack of transparency repeatedly lead to Osborne's corrupt friends benefitting from their dishonest positions and ties with organised crime and leave AC-12 constantly chasing their tails. As soon as one bad guy is down, 10 more are waiting in the wings to take over.
What if this was a deliberate ploy by Jed Mercurio to sombrely shed light on the current state of UK politics to a captive audience that any other platform would struggle to reach?
Apart from the links to organised crime, the corruption in the Line of Duty world all sounds very familiar if you've read the news lately. With huge contracts being handed out to Tory friends and associates, flats being expensively furnished, and childcare allegedly being paid for when the majority of the country can't even afford a few hours of it, corruption appears to be going unchecked within our own highest office, and the amoral few are looking out for each other and causing monumental distractions to lead public eyes away from what is going on. They are in it for the few, while the many suffer. In the show, it seems like the AC-12 team begin to realise that the corruption is just too ingrained and they are never going to win — just like the ordinary public sometimes feels in real life.
While the previous series of Line of Duty filled our screens with explosive action and satisfying endings, the long monologues of the series six finale (mainly brought to us by the inimitable Ted) were thought by many to be a boring drift from the action. Similarly, the deflating reveal of Buckells as "H", which led to words such as "bumbling" and "fool" being bandied around in relation to the character, was the ultimate pull away from what should have been a gasping, dramatic, bringing-down-those-at-the-top showdown. However, how many times have you heard an interview with a top-ranking government member (we can think of one in particular) and surely had the same words you feel about Buckells racing through your head? In that case, doesn't Buckells essentially stand as the perfect metaphor for corruption at the top — a buffoon who gets to his position at lofty heights of the corrupt tree through pure greed; who could be absolutely anybody, as long as they know the right people and are unscrupulously lacking in morals to maintain their position through and, here's another Ted-ism for you, "failing upwards"?
Did Mercurio give us the ending we wanted? No. Did he offer up the perfect tonic that viewers needed, and deserved, after what has been an awful year? Also no. Did he carefully construct the perfect script that has created a massive buzz and started a conversation about a police procedural, that acts as a damning indictment of the UK political landscape? Absolutely yes. In the show, Hastings's desperate need to get a handle on honesty and integrity echoes through the actions of government chiefs like the voices of those who desperately need to be heard. The good guys don't always win, and is it really the impact of that which has upset the nation? Because the ending echoes the fruitlessness of our own endeavours for a more fair world, which is currently out of our reach? It's certainly food for thought.
Image Source: BBC