Line of Duty Honours Stephen Lawrence and Christopher Adler
Line of Duty Honours Stephen Lawrence and Christopher Adler in New Storyline About Police Misconduct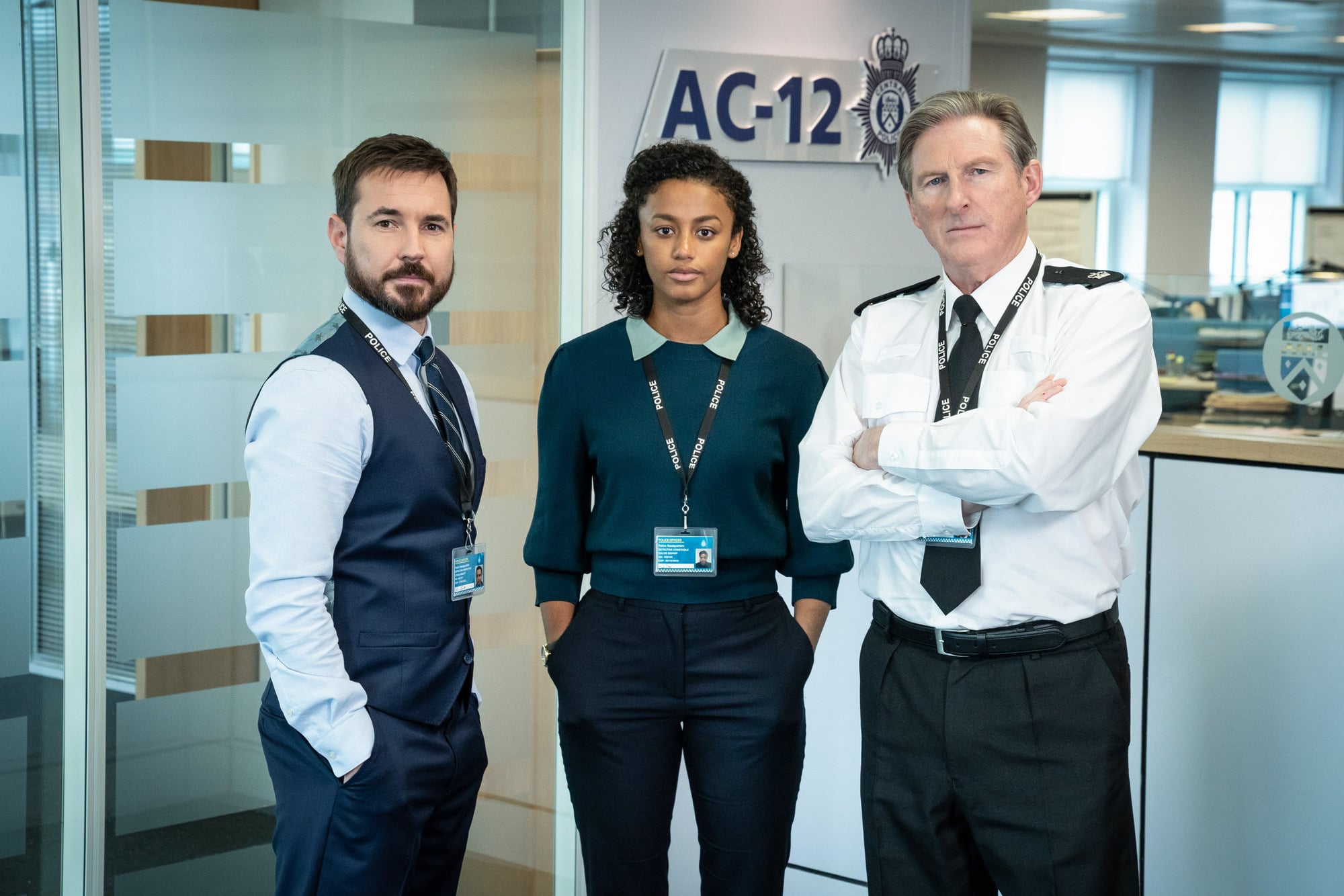 The latest season of Line of Duty has not only adhered to the show's outstanding attention to detail, but it also continues to use historic crimes as inspiration for its storylines. Episode 5 saw Jed Mercurio's procedural drama draw stark and necessary attention to the conversation around institutionalised racism within the police force, by paying tribute to the real-life murders of Stephen Lawrence and Christopher Alder, whose families never saw justice as a result of police misconduct and negligence. Writers of the show merged the names of the two men to form Lawrence Christopher, a new character who is now central to the murder investigation of Gail Vella (Andi Osho), and whose story contains real elements from both men who inspired his namesake.
The Line of Duty Portrayal
While we never meet Lawrence Christopher on the show — his death occurred in 2003 — we learn about him as DC Chloe Bishop (Shalom Brune-Franklin) and DI Steve Arnott (Martin Compston) continue to investigate the murder of Vella. They become aware of Christopher when they learn that Vella, a prominent journalist, had been collecting information about police corruption for a true crime podcast and was about to release information about Christopher's case, whose death had occurred in police custody. Bishop, herself a woman of colour, sadly recounts the events leading to Christopher's death: a young, Black architect, Christopher was attacked by a white youth gang and badly beaten. When police were called to the scene, they wrongly assumed he was part of a gang and took him into custody. Police continued to miss the fact that Christopher had suffered a head injury and began mocking him — "laughing and making monkey noises while Christopher lay dying," Bishop explained. Bishop's anger when she finished detailing the story to Arnott was palpable. When he asked her if she was OK, she gave the only response that was appropriate: "how could anyone be OK"?
In Line of Duty, it transpires that one of the members of the white youth gang responsible for beating Christopher was Darren Hunter, son of now deceased former head of the organised crime group (OCG) Tommy Hunter. The police officer in charge of the investigation, Marcus Thurwell, instigated a string of cover-ups that eventually saw the case dismissed and the officers involved allowed to retire early and receive full pensions; none of the perpetrators were ever charged. Now hiding out in Spain, Thurwell is believed to have discovered that he was to be outed for his role in Christopher's death and subsequent cover-up and had Vella murdered. At the time of the investigation, the other officers on Thurwell's team included Ian Buckells (Nigel Boyle) and CC Philip Osborne (Owen Teale), both of whom have strangely risen quickly through police ranks and both also set to gain from Vella's murder.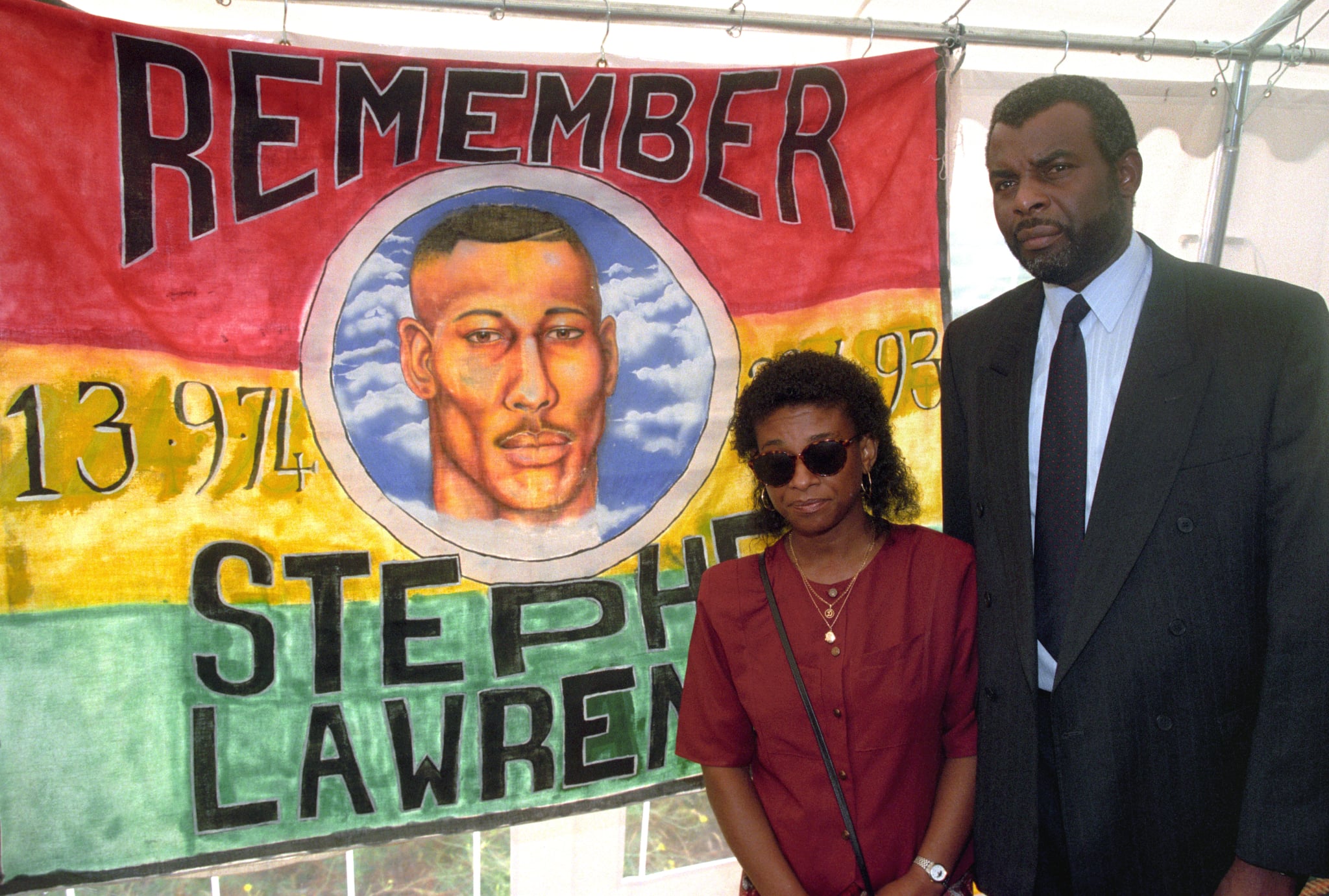 Image Source: Getty Images / Stefan RousseauStephen Lawrence's parents on the first day of the family's private prosecution against the four men who murdered their son.
What Happened to Stephen Lawrence?
Taking a look at the real men that inspired the Christopher case, Stephen Lawrence had also wanted to be an architect, like the fictional Christopher in Line of Duty. He was just 18 years old he was the victim of a racially motivated attack in London on 22 April, 1993, while waiting for the bus with a friend. After verbally abusing Lawrence, a group of five white youths descended on him, stabbing him in the right collarbone and left shoulder, severing major arteries and puncturing a lung. Both Lawrence and his friend Duwayne Brooks began running for their lives, but Lawrence collapsed after 130 yards and bled to death. The perpetrators fled the scene, and when police arrived, Lawrence's friend Brooks immediately came under suspicion for being responsible for his death; it was only thanks to witnesses who verified his story that he was no longer considered as a suspect. Soon after the attack, local residents were quick to provide the names of the gang members, even leaving anonymous notes at the police station to reiterate that they knew the perpetrators of the crime, but no arrests were made until two weeks following the murder. Those suspects were later released without charge, with investigators citing insufficient evidence.
Between 1994 and 2010, Lawrence's family sought private prosecution, and further inquests were made into his death, including an investigation of the Metropolitan Police by the Independent Police Complaints Commission relating to alleged claims of police corruption that deliberately protected the killers. It wasn't until 2012 that two of the perpetrators in the Stephen Lawrence case were jailed for life in direct relation to the crime, while two others have served time for other unrelated offences. The final offender remains free. Subsequent investigation concluded that the Metropolitan Police was institutionally racist and resulted in the publication of the Macpherson Report, which has been called "one of the most important moments in the modern history of criminal justice in Britain".
What Happened to Christopher Alder
Christopher Alder was a former army paratrooper and trainee computer programmer. After being assaulted outside a Hull nightclub in April 1998, which resulted in a severe head injury, Alder was taken to hospital. The medical staff treating him had found his demeanour to be difficult, behaviour which was later attributed to his head injury. He was said to be confused and uncooperative, and his aggressive state led doctors to abandon trying to treat him. When police asked if he was fit to leave the hospital, they were told he that was, a decision later found to be wrong. Following arrest, handcuffed and unconscious, Alder was allegedly dragged from the police van to a custodial cell at Queen's Gardens Police Station. Thinking that Alder was faking his injuries, the officers caring for him instead laughed and made racist comments — even as he was actually dying in front of them. When the officers eventually noticed that Alder wasn't breathing, they attempted resuscitation, but he was later pronounced dead. The incident was captured on CCTV cameras at the station, including the officers making monkey noises toward Alder.
The officers involved in Alder's death initially did not face prosecution, due to alleged insufficient evidence. Following a 2002 review, the officers were charged with manslaughter; however, the trial eventually collapsed, and the officers again faced no charges in relation to their crimes and an internal inquiry continued to clear them of any wrongdoing. A 2004 television series investigated the circumstances surrounding Alder's death, showing the CCTV footage taken from the crime scene. The public outcry led to a further review of the case, which, horrifically, resulted in four out of the five officers involved being granted early retirement due to alleged stress and offered compensation between £44,000 and £66,000, as well as their pensions. Despite the inquiry and public response to the case, and a verdict citing the officers displayed the "most serious neglect of duty", to this day, the they have not faced the consequences of their actions.
Image Source: BBC