Little Fires Everywhere: Spoilers About Mia's Past
Little Fires Everywhere: If You're Thinking Mia Has a Suspicious Past, You're Right
Watch out! This post contains spoilers.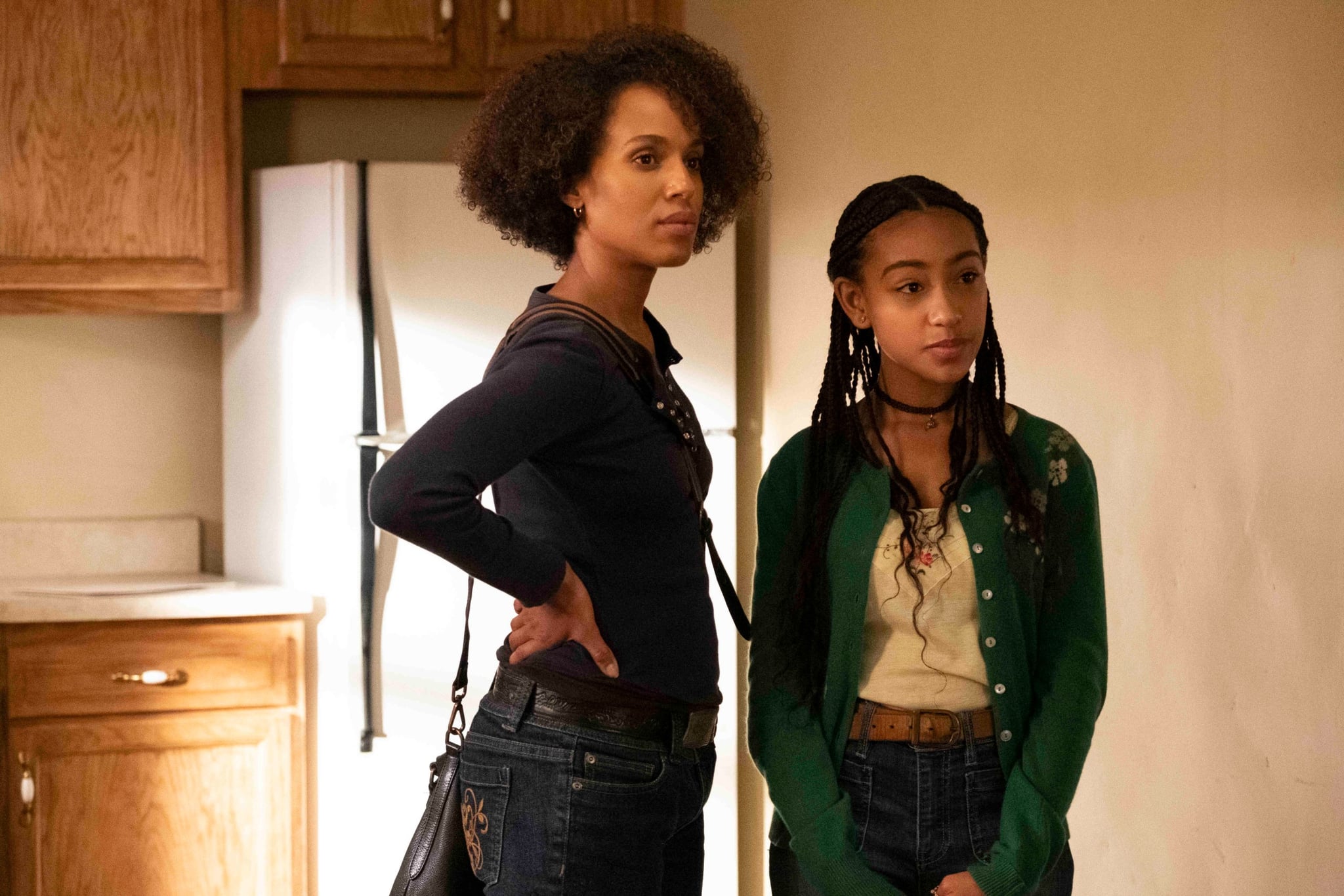 Kerry Washington, undoubtedly, gives us one of the most passionate performances on Hulu's Little Fires Everywhere as Mia Warren, the mysterious artist who enters the Richardsons' lives. While the series premiered with only the first three episodes, we're already starting to see Mia's secretive behaviour as she deals with the posh family in Shaker Heights. The reveal about Mia's past is a slow burn in Celeste Ng's novel as well. If you're curious to learn about who Mia is, we'll light a candle ahead to all of her secrets as they emerge in the book.
From what we know so far in the TV adaptation, Mia is an artist who's frequently on the road with her daughter Pearl. She's tentative about letting too many people in her life, only really opening up to Pearl. But even Pearl doesn't know everything about Mia. She doesn't know, for example, who her father is. So who is Pearl's father? The story is pretty complicated.
While in art school, Mia, originally Mia Wright, came across Joseph and Madeleine Ryan, a wealthy couple in New York who wanted her to be a surrogate for them. On the subway, Joseph was curious about Mia because she looked exactly like his wife. His family offered her a huge sum of money to take Joseph's sperm, and eventually, she said yes because she needed the money for school.
Things took a turn when Mia's younger brother Warren died in an accident during her pregnancy. When Mia came back to her family, her parents expressed disappointment in her decision to sell away her kid. Distraught, Mia told the Ryans that she had a miscarriage, giving them money for her appointments before leaving for San Francisco, where she gave birth to Pearl. Ever since, she and her daughter have been on the road making ends meet, adopting her brother's first name as their surname. Mia hasn't been in touch with anyone from her past since, but at the end of Little Fires Everywhere, she suggests that Pearl could meet her father and grandparents one day. Will the series have more secrets to unveil about Mia? We wouldn't doubt it!