Why the Men of Love Is Blind Need to Stop Serenading
Can the Men of "Love Is Blind" Please Quit It With the Serenades?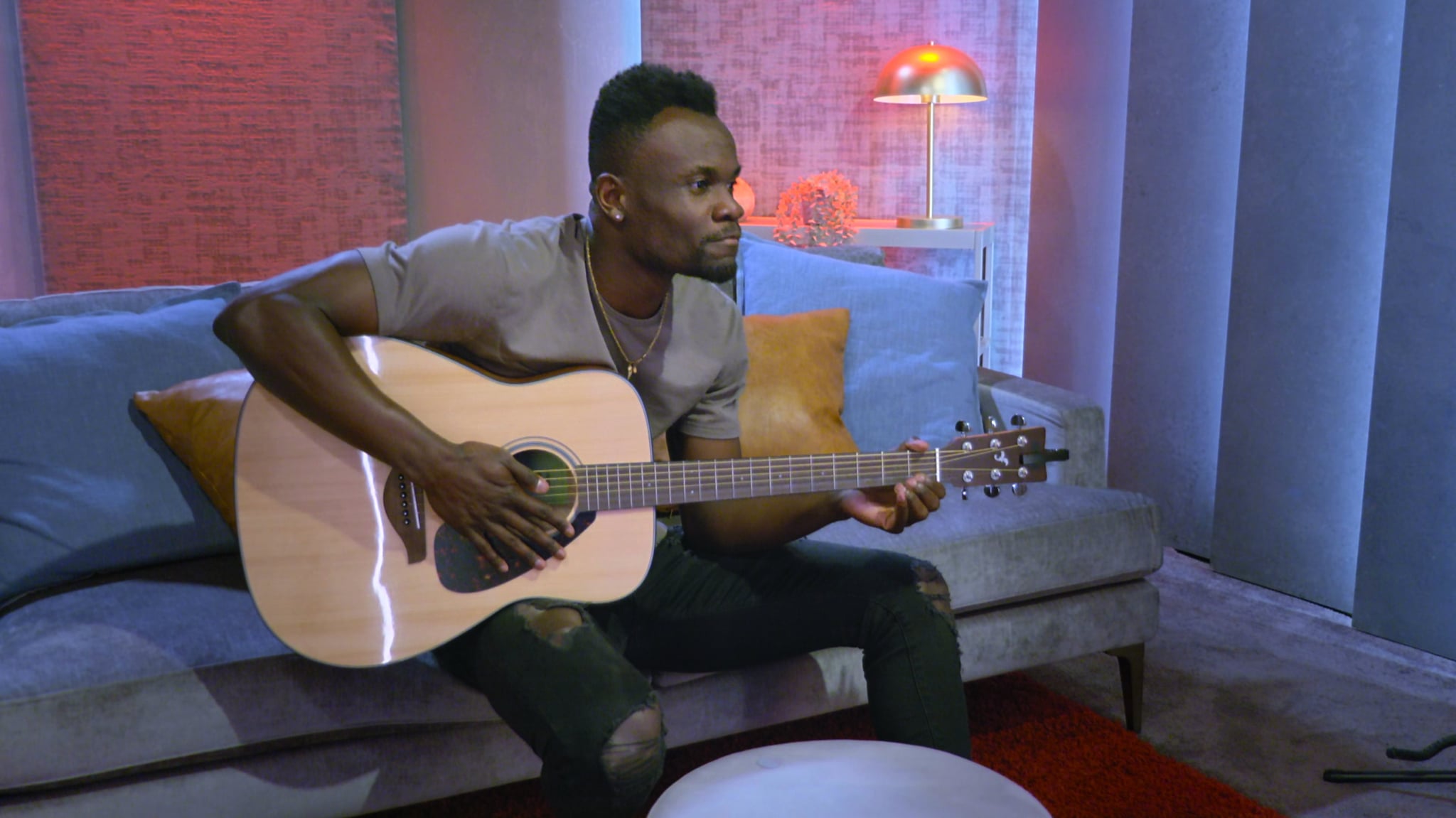 Dear future "Love Is Blind" contestants: Please don't serenade your love interest. No matter how sweet the gesture may seem, how much you practice in the shower, or how confident you are that it could result in a future record deal, singing in the pods is henceforth off limits, per requests from countless fans.
Unfortunately, this crucial PSA wasn't disseminated before season four of the dating series was filmed, so two men succumbed to the temptation. In episode three, both Kwame Appiah and Zack Goytowski attempt to woo Chelsea Griffin and Irina Solomonova, respectively, by singing to them. The cringe I experienced was hard to ignore. Both moments are worth dissecting individually, so let's begin with Appiah, shall we?
Despite his palpable disappointment at being turned down by Micah Lussier, the 33-year-old sales development manager continues pursuing Griffin and decides to create an original song for her to stay on the show showcase his dedication. Upon that first out-of-tune guitar strum, I knew we were in for a wild ride. Griffin repeats the chorus — "I just want the real thing" — before Appiah improvises a few verses and continues plucking his discordant instrument. I'll put it this way: If he auditioned for "American Idol" with this performance, former judge Randy Jackson would have given a solid "That's a no from me, dawg" after the first two seconds.
I watched through half-covered eyes as the song dragged on and secondhand embarrassment seeped out of my pores.
A mere thirty minutes later — not nearly enough recovery time, in my opinion — Goytowski suits up to propose to Solomonova, but not before showing off his vocals, too. The 31-year-old lawyer sings an a cappella rendition of "Sara's Song" by the rock band Ludo, editing a few lyrics to be about his journey with Solomonova. Look, he seems like a genuine guy, and I absolutely feel for the dude after seeing how poorly his fiancée treated him, but the performance was decidedly Not It™. I watched through half-covered eyes as the song dragged on and secondhand embarrassment seeped out of my pores.
Goytowski was later self-aware enough to admit it was "probably one of [his] top five most embarrassing moments" while replying to fan comments on his Instagram. He also alluded to having even more musical moments that didn't make the final edit. "I sang a lot of Ludo in the pods. I may or may not have also sang love me dead at a bar in Mexico," he tweeted.
Goytowski and Appiah aren't the only "Love Is Blind" men who've gotten in touch with their musical side. In season two, Salvador Perez was memorably attached at the hip with his ukulele, whipping it out to serenade Mallory Zapata on multiple occasions. ("My fiancée is hot like Beyoncé" was a particularly standout lyric that played on a loop in my head for weeks.) Granted, his vocals are much more pleasant than those of his successors, but still, each mini recital was cheesier than a bowlful of cacio e pepe. And they were made even more awkward because Zapata was clearly not feeling their relationship.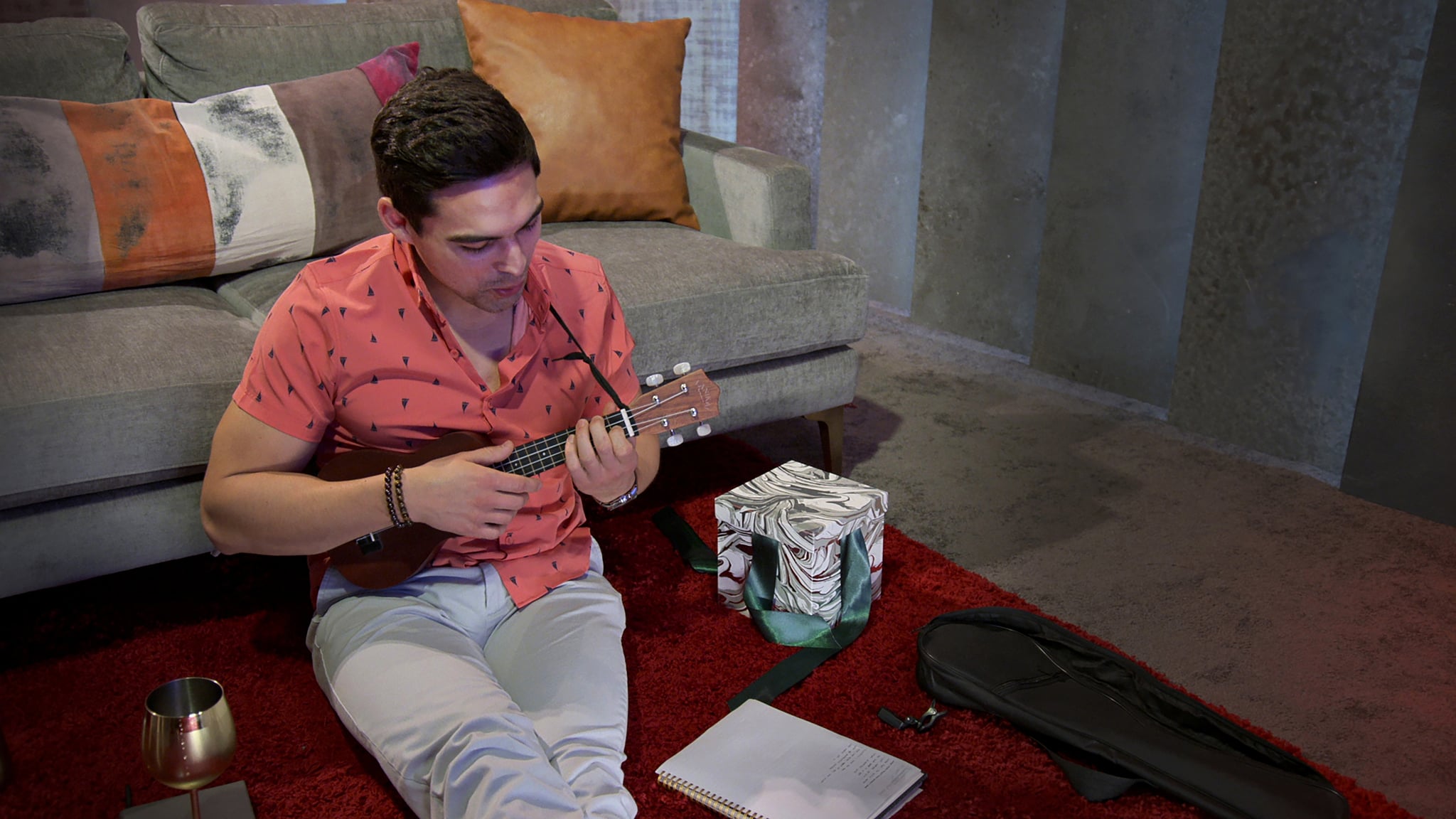 These performances have given Netflix fans the ick every time they air. "I have two more episodes of love is blind, if I hear Sal sing one more time I'm going to cancel my Netflix subscription," someone tweeted last year while watching season two. Discussions of Goytowski and Appiah's serenades have dominated social media the past few weeks, with one fan summing up the sentiment by tweeting, "Who decided to let the men on Love is Blind sing songs? Dont do that."
So, what will it take to formally ban these agonizing serenades? A petition? A protest in the city where they film season five? A clause forbidding them in future contracts? If any of the show's producers are reading this, please help. My ears, my soul, and my very being are begging you.