Love Is Blind: Uche, Lydia, and Aaliyah's Drama Explained
Uche, Lydia, and Aaliyah's "Love Is Blind" Love Triangle Explained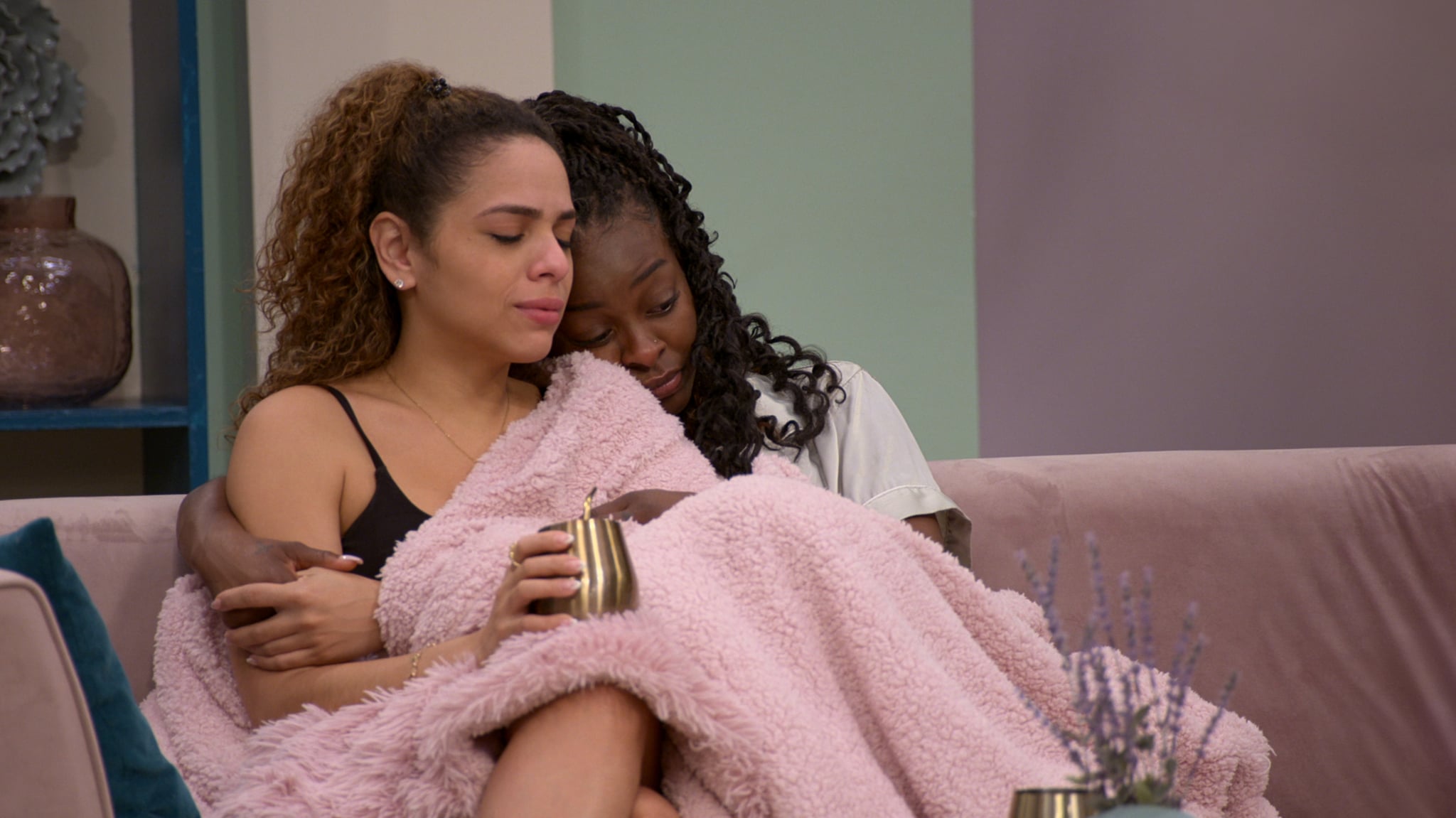 Watch out! This post contains spoilers.
"Love Is Blind" always manages to throw viewers a curveball, and this season, we have quite a doozy on our hands. The love experiment returned for season five on 22 Sept., kicking off with four juicy episodes that dig into an unexpected love triangle between contestants Uche, Aaliyah, and Lydia.
As viewers see, Lydia and Aaliyah quickly hit it off and form a tight-knit friendship on their side of the pods. Meanwhile, the latter and Uche spark up a strong romantic connection. However, things sour when the pod couple have their first big argument over their views on cheating. Then, to make matters worse, Uche drops a bomb on Aaliyah in episode three that changes everything.
Here's a rundown of Uche's revelation and everything we know about the aftermath so far.
"Love Is Blind": Uche, Lydia, and Aaliyah's Love Triangle, Explained
At the end of episode three, appropriately titled "Blindsided," Uche tells Aaliyah that he hasn't been 100 percent truthful with her, as he reveals that one of his first "Love Is Blind" dates was with someone from his past — Lydia, of course. Apparently, the two dated before being cast on the show and unknowingly reunited when they recognised each other's voices on the first day. The two kept it a secret from Aaliyah and Milton (Lydia's connection and Uche's friend) hoping to focus on their own "Love Is Blind" experiences, and things seemed to go smoothly once the former digested the revelation. She even suggested to Uche that having a "sister moment" with Lydia could bring her a sense of peace.
However, it seems their conversation (and Lydia's inside scoop on Uche) left her feeling even more unsettled than before. At the end of episode four, Uche goes back to the pods to propose to Aaliyah, however, producers inform him that she decided to drop out of the show, leaving us with a cliffhanger.
What does this mean for the couple moving forward? Only the next few "Love Is Blind" episodes that drop on 29 Sept. can answer that.