Martin Compston and Vicky McClure on Line of Duty's Finale
Martin Compston and Vicky McClure Aren't Convinced There'll Be a Line of Duty Series 7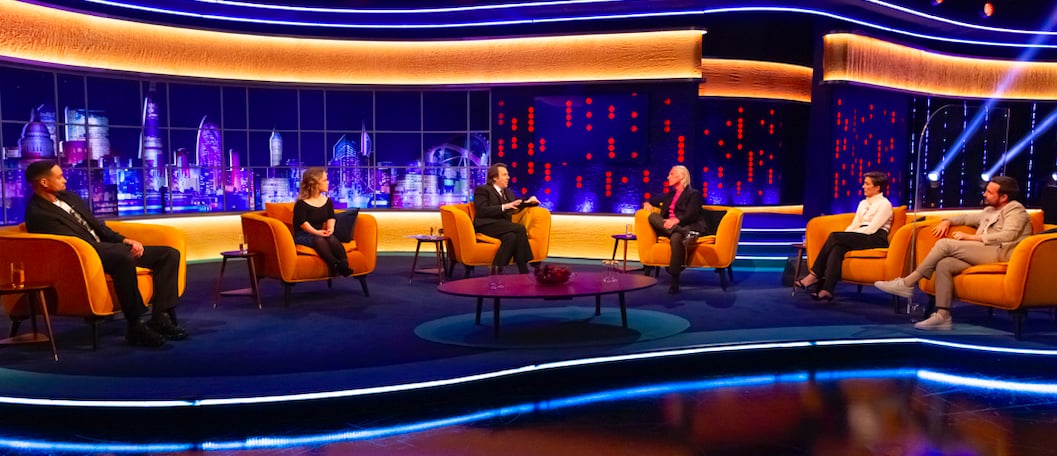 Martin Compston and Vicky McClure are set to appear on The Jonathan Ross Show this weekend to discuss the Line of Duty finale, and to answer the question on everyone's lips: whether or not there is likely to be a seventh series. In the episode, which airs on Saturday, 1 May on ITV, the pair begin by addressing the amount of positive feedback from fans of the show, with Compston admitting that "every year you worry, are we still relevant? Are people still going to be invested?" McClure was overwhelmed by the response, stating that "it's surreal, it's just gone insane; the art, the creativity, the videos. We're just blessed".
Compston also addresses his accent on the show, explaining that he walks around all day with a recording of his lines playing in his ears. "It's just graft. I'm not naturally good at accents. I need to work harder, which then makes me better because I'm not complacent with it. If you're in these scenes with these amazing actors, amazing guest stars, it's intimidating enough without worrying about the accent", the actor says.
When asked about if the show will return for a seventh season, the pair aren't entirely convinced. McClure admits that they "genuinely don't [know]. We don't know anything, not just saying it for effect", and Compston tells viewers that "Jed always takes months off after . . . there's stuff above our pay grade, analytics, figures, and all that kind of thing that comes in. He always takes time off. But I think it is important to say, I think this natural story arc that we've been on for the last six years . . ." before Ross chimes in, asking if it was coming to an end. Compston goes on to admit that "we won't come back just for the sake of it. That's for sure. We'll come back if there's a story to tell. But, if it ends well, maybe sometimes it is best to leave it. But genuinely we don't know."
The Jonathan Ross Show will air on Sunday 1 May at 9.35 p.m. on ITV.
Image Source: BBC