When Will Oprah's Meghan and Harry Interview Air in the UK?
Oprah Will Sit Down With Prince Harry and Meghan Markle In Their First TV Interview Since Stepping Down as Royals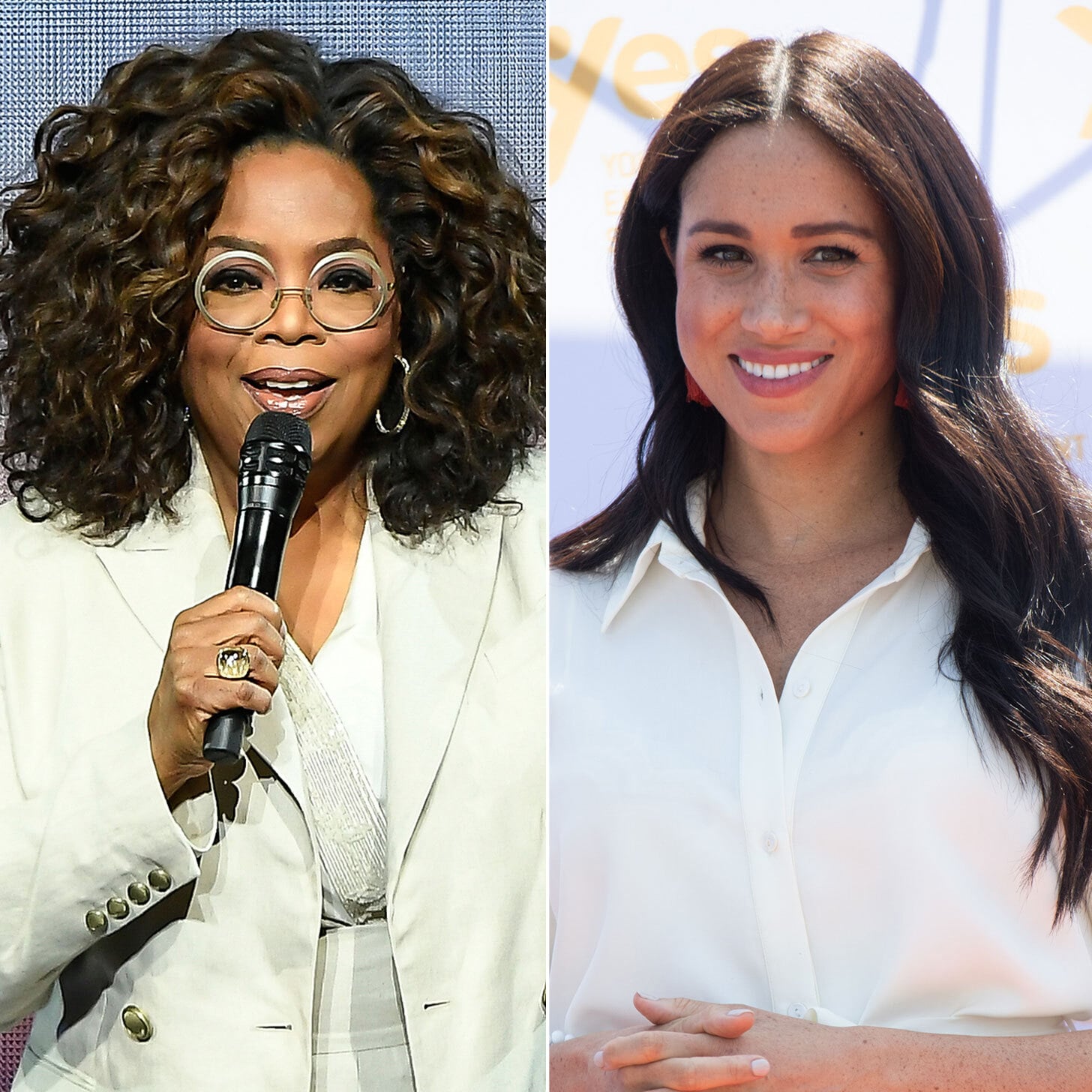 CBS has just announced a primetime special airing on Sunday 7th March that'll see none other than Oprah Winfrey in conversation with the Duke and Duchess of Sussex, Meghan Markle and Prince Harry. Winfrey attended the couple's wedding back in 2018, and in this special she'll be speaking to Megan specifically about stepping into her life as a Royal, her marriage with Prince Harry, and her experience with motherhood as she recently announced her second pregnancy. In an intimate interview, the pair will discuss how Meghan has been coping with life under intense public pressure and what's next for the couple.
Winfrey and Markle will later be joined by Prince Harry, as the couple reflect on their recent move to the United States. CBS also confirmed that the pair will be discussing their plans to further expand their family and their hopes for the future.
Following their exit from the royal British family back in January 2020, it's been a long road for the couple and we must admit we're seriously looking forward to hearing all about their journey. We aren't the only ones though, fans of the couple have already taken to Twitter to share their excitement, with one user tweeting that "It just keeps getting better!"
It's not yet been announced when the special will air in the UK, however CBS has confirmed that global distribution is set to follow. BBC has confirmed, as reported by The Independent, that the corporation would not be pursuing the rights to the interview.