Tom and Shiv's Relationship, Explained
Apparently "Succession"'s Tom and Shiv Won't Need That Prenup After All
Watch out! This post contains spoilers.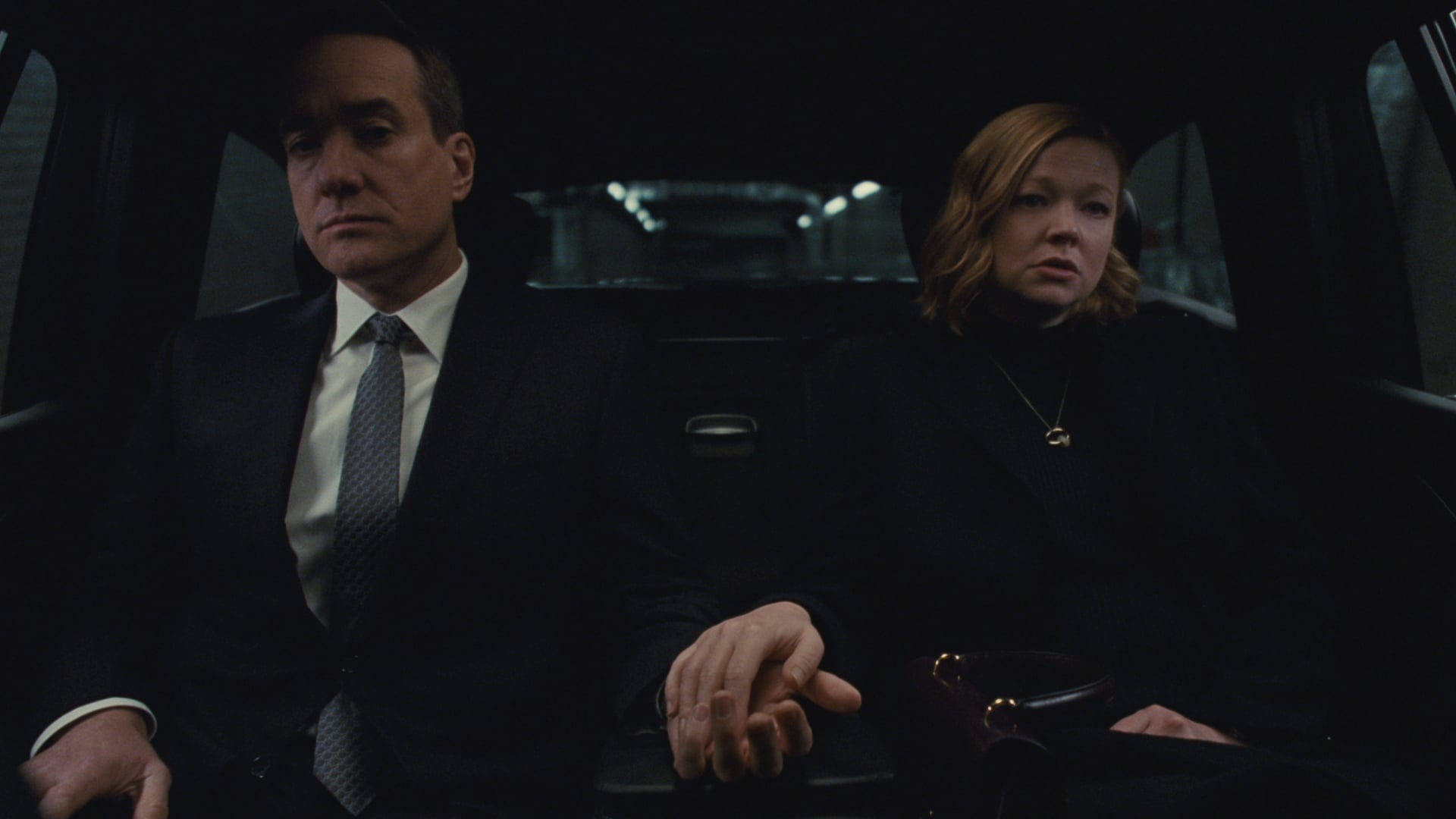 The beginning of season four of "Succession" seemed to spell the end of the marriage of Tom (Matthew Macfadyen) and Shiv (Sarah Snook). In the first episode, viewers learn that Tom and Shiv have had a trial separation for quite some time, coming off of Tom's betrayal of Shiv and her siblings in the season three finale. In some of the season premiere's final scenes, the duo agree together that their marriage is over and they gave it a good shot (the latter statement being a bit more debatable to "Succession" viewers).
Things evolve, from there, though throughout "Succession"'s last episodes. At first, reconciliation is in the air as Tom and Shiv find themselves tangled up in the sheets amid their shared grief over Logan's death. The flirtations and sexual exploits continue into season four's seventh episode — until reality returns and leads to an ugly, mid-party fight between the couple. Tom — at this point unaware that Shiv is pregnant with their first child — tells his on-again-off-again partner that she is "maybe not a good person to have children."
Ultimately, Shiv realigns herself to Tom (who is now aware of her pregnancy) when it becomes clear that he will take the helm of Waystar Royco as the series concludes. In the final moments of the drama, Shiv and Tom sit in the back of a car side-by-side, and she very begrudgingly places her fingers on top of his open palm — the bizarre, almost hand-hold a sign of the state of their relationship. "I never thought that she chose Tom," Macfadyen told Time after the finale aired. "I thought she had not chosen her brother."
Despite the tenuous alignment of Shiv and Tom at the series's end, fans have wondered throughout what's in the fictional couple's prenup, which was a plot point in season one. Here's a refresher on what we learned.
What's in Tom and Shiv's Prenup?
Tom and Shiv marry in the season one finale, and the event is covered in two episodes: the ninth, "Pre-Nuptial," which shows the rehearsal dinner and the fighting before the day itself, and the 10th, "Nobody Is Ever Missing." But their conversation about the prenup happens in episode five, the Thanksgiving episode titled "I Went to Market."
During their talk, Tom jokes with Shiv about his lawyer/mum's opinion on the document, saying, "She's got all excited about tiered-share-option tie-ins for my sperm count, and I'm goin', 'No, no, no.'" He continues, "But she did notice that re: infidelities, there's no clause for that."
"Yeah, we don't need to do that," Shiv says dismissively.
"No. 'Cause that's not gonna happen," Tom agrees. But that's not what Shiv means.
"Right, and if it does, we're both grown-ups," Shiv assures him. Tom asks what she means. "Well, I mean, nothing's gonna happen, but, you know, things happen with travel, so . . ."
Tom nods, aghast. "Yeah, I don't travel that much," he says with panic. Shiv says, "Yeah, but the point is, sh*t happens." Tom is still upset, but Shiv tries to comfort him by saying it won't happen to them but it does happen generally. Shiv assures him she has not cheated.
Tom's mum also calls the prenuptial agreement "a little unconscionable," but Tom signs it anyway, even if he gets screwed over by the terms. That doesn't seem like a random description. "Unconscionable" is an actual legal standard that could throw out a prenup.
Cheating continues to come up for the couple in the days before their wedding. Tom receives a blow job at his bachelor party, and he feels guilty even though Shiv told him it was fine. In the ninth episode, Tom is also feeling stressed about Shiv's coworker and ex Nate (Ashley Zukerman), who she did, in fact, recently sleep with, and he even asks Shiv if she's sure she wants to marry him. They ultimately tie the knot but after their wedding, Shiv asks Tom for an open marriage.
Besides the lack of infidelity clause and Tom's mum's feeling that it's unfair, we don't know what else is in the prenup Tom signs. And now, well, we'll just have to imagine.