The Ted Lasso Pub Is Real
You Can Actually Stay in the "Ted Lasso" Pub for Just £11 a Night
"Ted Lasso" has finally returned for season three to give us our beloved AFC Richmond fix. While it's comforting to see that familiar football ground, changing rooms, and dart board back on our screens, you can actually live and breathe the show IRL by booking to stay in the pub. Yes, the two-bedroom The Crown & Anchor pub frequented by Ted (Jason Sudeikis) and co. is open for business for just £11 a night. And yes, the 11 is a nod to the number of footballers on a team.
The pub is actually located in Richmond, although it's called The Prince's Head in it's non-showbiz guise, and is being advertised via Airbnb for a one-off event. And who will be hosting the lucky fans? None other than landlady and AFC Richmond's number one fan, Mae (Annette Badland). Bookings open on 21 March at 6pm, offering four guests to stay for a hat trick (or three nights) from 23-25 October 2023. Admit it, you've been dreaming of playing a round of darts, jumping on a karaoke session, or trying a box of Ted's homemade biscuits. Well, you could be one of the lucky ones to really experience the Lasso life.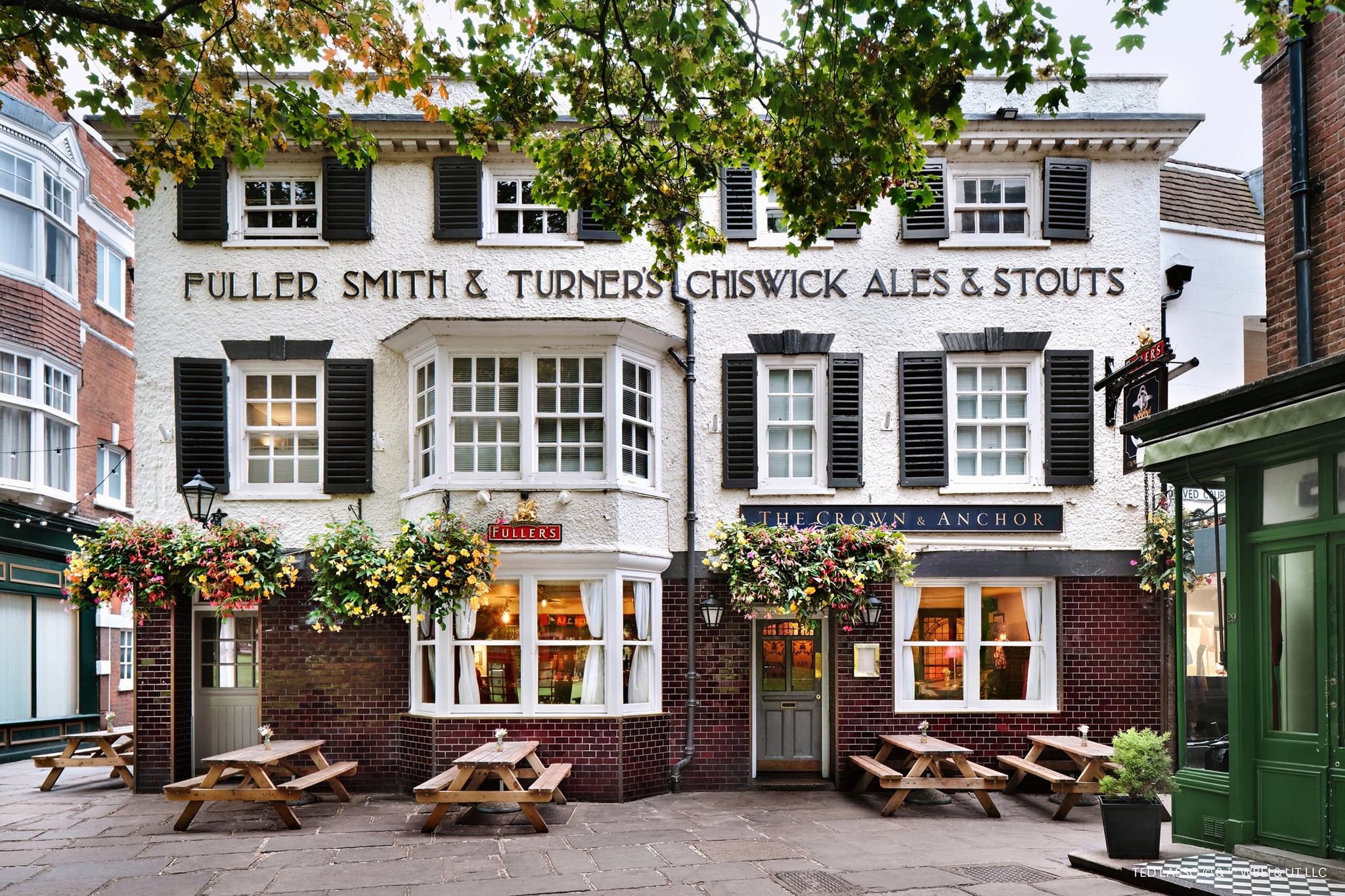 Image Source: AirBnB / Henry Woide
Although having a pint in the Ted Lasso pub isn't the only British institution to celebrate the return of the Apple TV+ series. Eagle-eyed fans would have noticed that chicken chain Nandos are the official sponsors of AFC Richmond this year and, we have to admit, it's a peri good choice! The Richmond branch of Nandos is naturally being decked out in Lasso-themed flags, and the restaurant chain is expected to hit us with few more surprises throughout the season, so keep your eyes peeled.
Image Source: AirBnB / Henry Woide