The Bachelorette: Who Called Clare the Oldest Bachelorette?
The Bachelorette: We'd Like to Talk to Whoever Grossly Age-Shamed Clare in the Season Trailer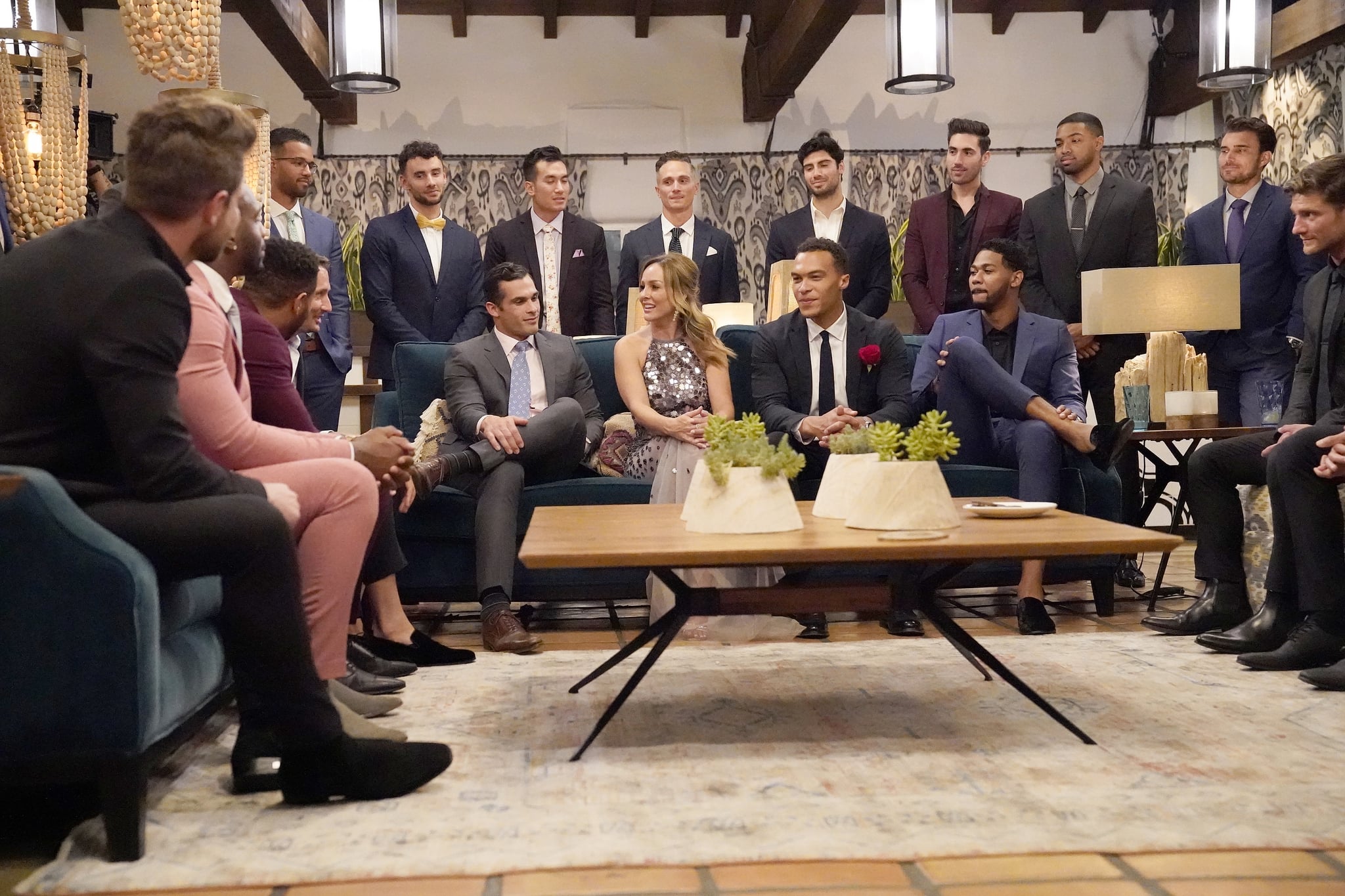 Season 16 of The Bachelorette has officially begun, and it's already providing Bachelor Nation with plenty of drama. We were anticipating shenanigans, thanks to the reports of Clare Crawley dropping out a mere 12 days into filming and Tayshia Adams stepping in to replace her as the lead, but a teaser for the upcoming weeks shows that Clare's time as the Bachelorette doesn't go down as gently into the night as one would have assumed.
The teaser is full of brief snippets of Clare and contestant Dale Moss's romance going into full bloom along with shots of the other suitors starting to realise that their chance at love with the 39-year-old hairstylist is going down the drain. But the juiciest moment — other than Chris Harrison delivering the most damning line to Clare, saying, "Congratulations, you've just blown up The Bachelorette" — happens around the 1:19 mark. Clare is seen visibly upset, and even though we don't see the kerfuffle that leads to her anger or who it's with, we do see her heatedly calling someone, "Sick! Sick! Sick!" Then, addressing the camera, she says, "I don't care what I've done. To sit there and say 'You're the oldest Bachelorette' guess what? I'm the oldest Bachelorette that's 39, that's standing here, that's single, because I didn't settle for men like that!"
Go ahead, girl, speak your truth! And we all know that age is nothing but a number (when we're talking about consenting adults), but it's obvious that whoever was mentioning Clare's age wasn't doing so as a compliment. At least, she definitely didn't take it that way. A few more scenes go by until we see the clip that's most likely connected to Clare's outrage, a man in a blue suit yelling, "I expected way more from the oldest Bachelorette." It doesn't take a lot of context clues to put those two reactions together.
Now, the big question we have is who was the guy bold enough to age-shame the woman he supposedly came on TV to find love with? We already know all the guys it couldn't be, so we're working with a finite list of possibilities. If we're going to judge by first impressions, we'd have to put our money on one particular suitor: Yosef Aborady.
The 30-year-old medical-device salesman from Daphne, Alabama already got a bit of a rocky start in the premiere of the season and reports say that his exit will be even more heated. Of course, it's all speculation so it could be any of the guys we've already grown to like, but we have a feeling we're right about this one. There's still plenty of Bachelorette to go before we find out the truth, though, so buckle up, folks, it's going to be a wild ride!