Why Did Ginny Lemon Leave RuPaul's Drag Race UK?
Ginny Lemon on Leaving RuPaul's Drag Race UK: "I Did It For Me."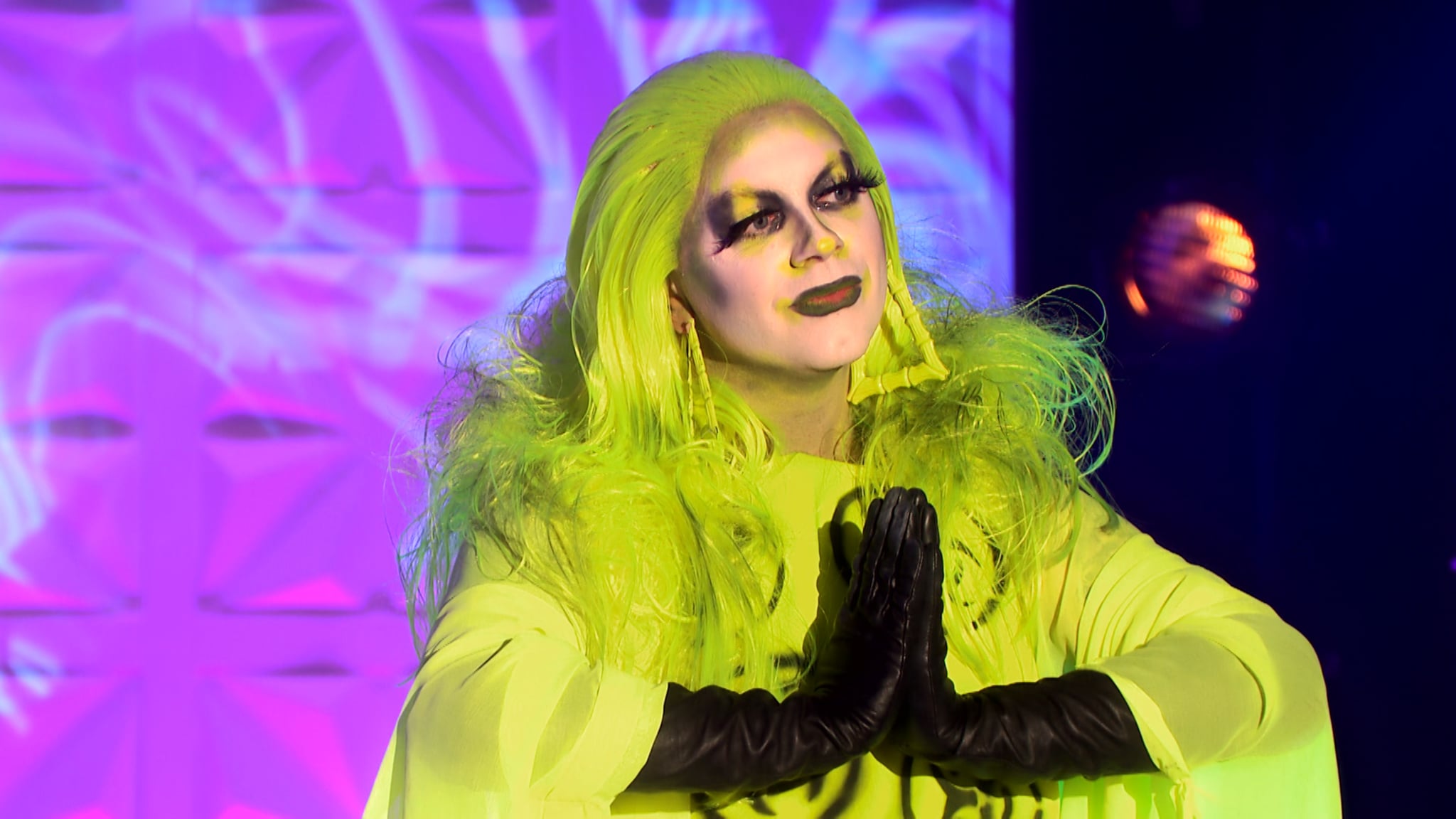 Ginny Lemon left RuPaul's Drag Race UK in episode four during a lip-sync battle with fellow contestant Sister Sister. On leaving the competition, the 31-year-old drag queen told producers that "I'm ready to go home babs, I'm knackered. I would have regretted it if I had tried to fight against something I didn't want to fight against. I don't think I've tapped out of the competition. I did it for me."
The fourth episode of this season saw the girls compete in a monster mash challenge, after being tasked with presenting their very own live morning show with the help of daytime TV queen Lorraine Kelly. Lemon struggled to impress the judges as an Aussie weather girl in the first challenge and, unfortunately, was not able to make up for it on the runway. As a result, she ended up facing the lip-sync battle of her life against her closest friend on the show; but as soon as the song began, Lemon immediately walked off the stage. Ahead of the lip-sync, Lemon opened up about her struggles with the judge's feedback, explaining that "I'm absolutely devastated that the judges aren't getting what I'm giving. I can feel myself checking out. Ginny's closed for business today."
After leaving the show, Lemon told BBC that "I did not want to compete with my sisters. It made me dreadfully sad anytime anybody went home," adding that "I went there to break the binary, I went there to be myself, I did not go there to win a competition. I was having a fabulous time, and I was challenged to do lots of things, but ultimately, I'm not a competitor, I'm an icon."
The next episode of RuPaul's Drag Race UK is set to address the seven-month gap in filming, as a result of the coronavirus pandemic.
Image Source: BBC