Amazon Find Twist Front T-Shirt Review
I Love This £11 Amazon T-Shirt So Much I'm Buying It in Every Colour
As POPSUGAR editors, we independently select and write about stuff we love and think you'll like too. If you buy a product we have recommended, we may receive affiliate commission, which in turn supports our work.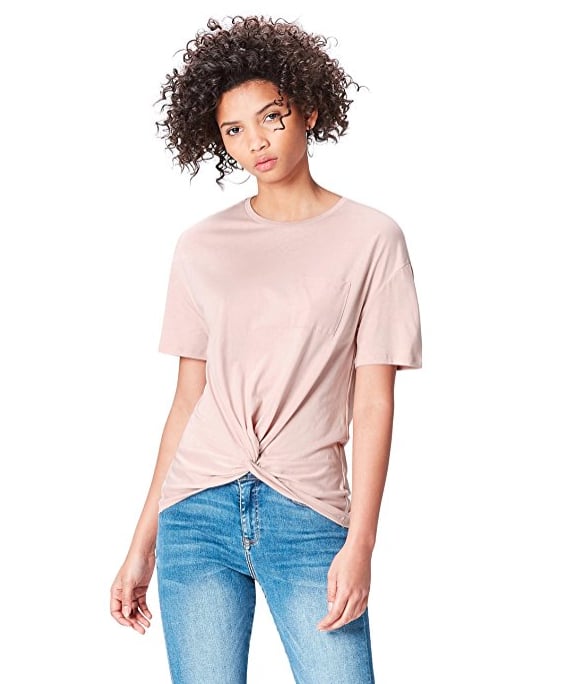 I'll admit it took me a while to get suckered into shopping for clothing on Amazon. It's usually where I head when I need to top up my kindle, or spend more money on unnecessary treats for a cat who will never appreciate them. But then I fell into a rabbit hole on the hunt for a very specific pair of jeans, and on the way, I discovered Amazon's in-house fashion line: Find.
Mixing trend-led pieces with affordable basics, Find is a goldmine of good value buys that'll slip right into your existing wardrobe. Plus, you get all the benefits of shopping with Amazon: free next-day delivery for Prime members, quick and easy returns, and customer reviews to help guide your decision-making process. Always keen to add to my "t-shirt with a twist" collection, I decided to delve into the label with a cheap and cheerful basic: the Find twist-front short-sleeved tee (£11). And if this tee is anything to go buy, I'll be shopping from Find a lot more in the future.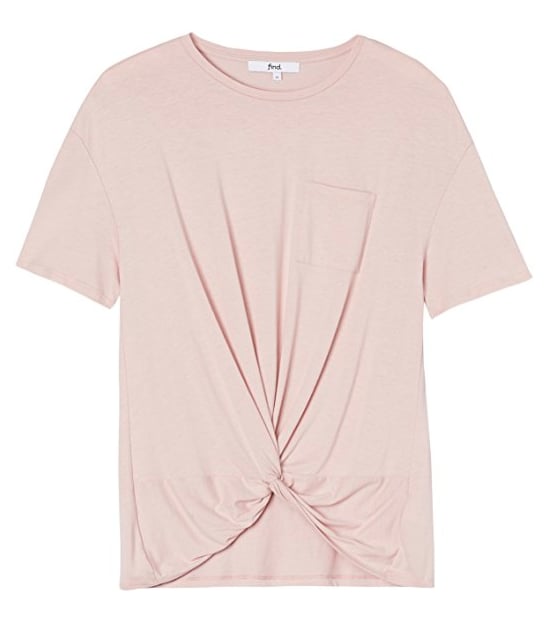 I've never quite been able to master the "effortless" half-tuck (it just keeps coming untucked!), but this t-shirt does it for me, and for that I love it. Available in three colours (of which I'm now the proud owner of two) the tee twists up into a knot at the waist, and on my body it's at just the right level to sit nicely on the waistband of a pair of my favourite midrise jeans (River Island Molly Jeggings, in case you wondered). If you prefer your bottoms a bit lower cut, or if you're taller, you may find you end up showing a bit of flesh (the reviews confirm this), but I'm 5'7", and I found it hit in the perfect place. This is now a key part of my weekend wardrobe and looks great under blazers and jackets for a laid-back look.