Kate Middleton Blue Sportmax Coat
The Duchess of Cambridge Just Followed 1 of Meghan Markle's Favourite Styling Tricks
As POPSUGAR editors, we independently select and write about stuff we love and think you'll like too. POPSUGAR has affiliate and advertising partnerships so we get revenue from sharing this content and from your purchase.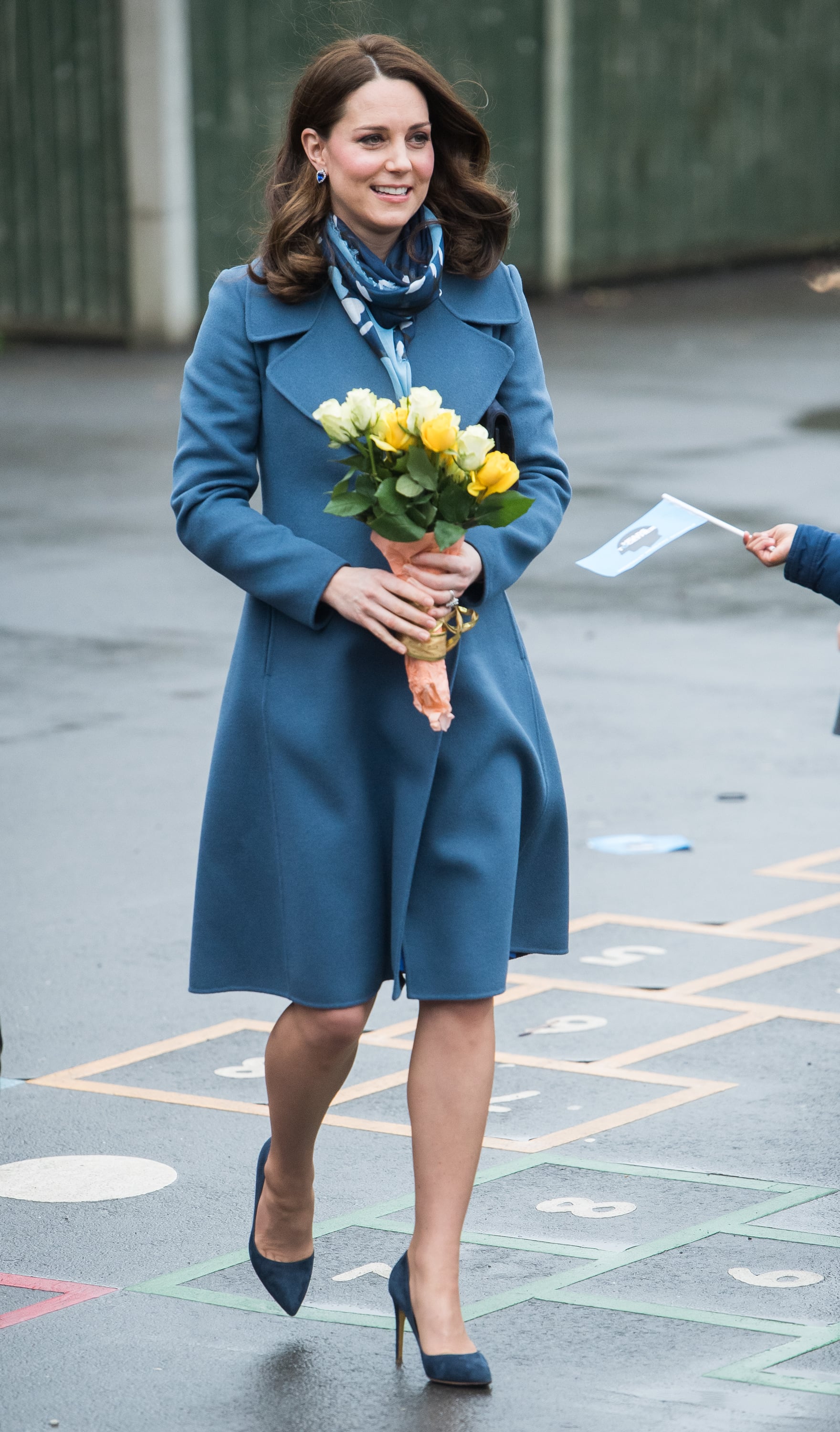 When the Duchess of Cambridge stepped out in London, we were immediately taken by her blue Sportmax coat. Although it isn't the first time that she's worn this piece, Kate definitely has a knack for making two similar outfits look different with the mere removal or, in this case, addition of accessories. And who doesn't love seeing her wearing her power colour?
For this special occasion, Kate dressed up her coat with matching blue Rupert Sanderson heels, a suede clutch, and gorgeous sapphire earrings to match her G Collins & Sons pendant. But while she would have usually stopped there, the duchess added another unusual accessory to her outfit: a printed Beulah London scarf. Seeing as her future sister-in-law Meghan Markle loves wearing scarves herself, we can't help but wonder if the two have been bonding over fashion and sharing styling tips with one another — after all, they have been spending more time together! Read on to get a closer look at Kate's outfit and shop a similar coat to add to your own collection.