The Telfar Bag Made an Appearance on Abbott Elementary
The Telfar Bag Makes a Priceless Cameo on "Abbott Elementary"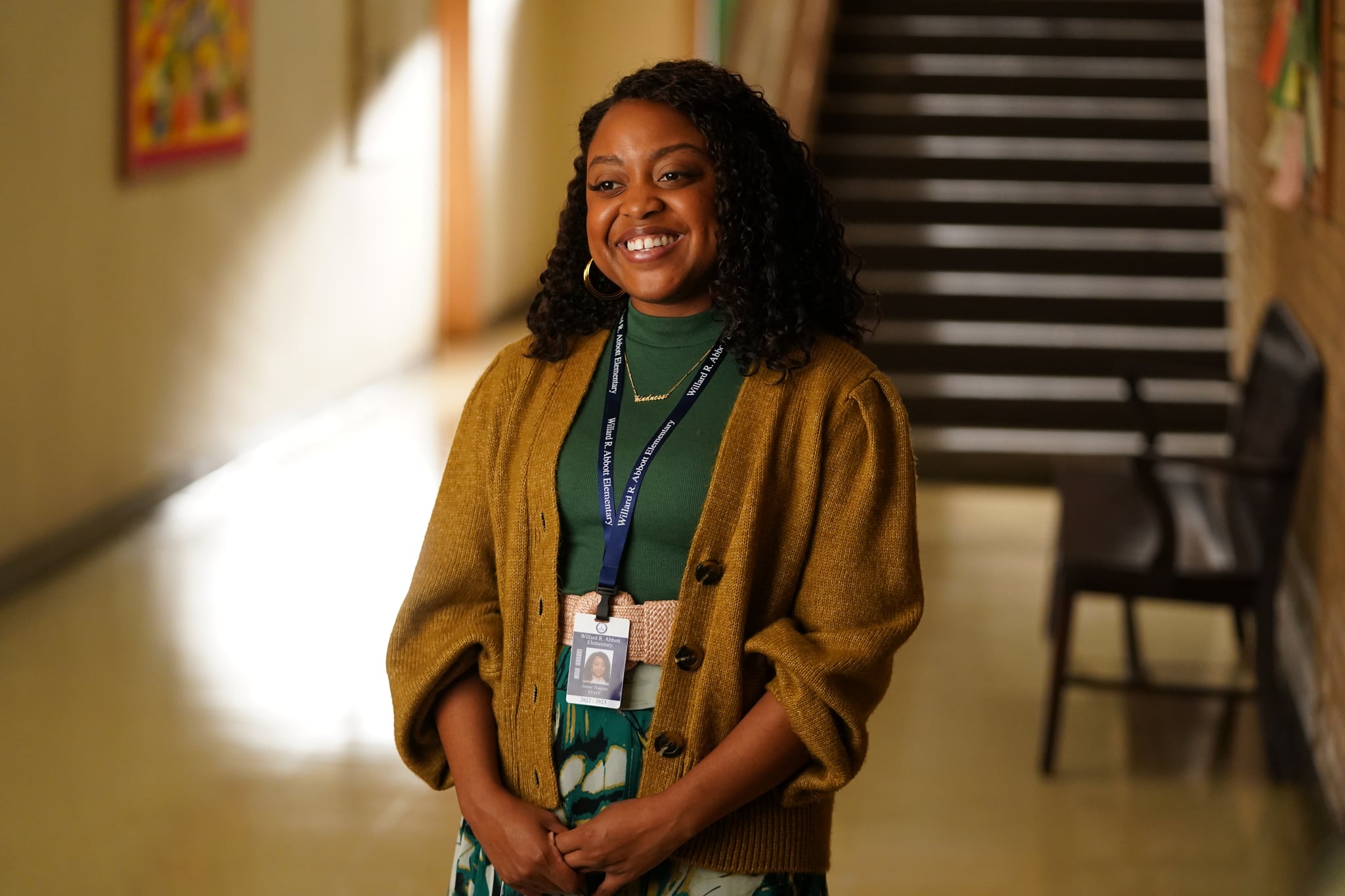 Image Source: ABC
On "Abbott Elementary," one man's trash is another man's Telfar. Quinta Brunson illustrated as much in the latest episode that aired on Feb. 8 titled "Valentine's Day." In it, her character, Janine, is underwhelmed to receive the coveted handbag. In fact, she isn't even aware of the brand's existence despite it being one of the most popular Black-owned brands worn by celebrities like Beyoncé and Rihanna.
The fashion cameo comes when Maurice, or "Mo," played by Vince Staples, attempts to woo Janine by gifting her the bag for Valentine's Day. And though Telfars are notoriously difficult to obtain, Janine didn't seem to understand the appeal, mistaking the trendy tote for a shopping bag. "What's wrong, you don't like it?" Mo asked Janine as she dug through the shiny white Telfar. "No, I just . . . I think you forgot to put the gift in the gift bag," she replied. Staples quickly corrected her, explaining that the bag was the gift, visibly confused by her nonchalance.
Still unfazed, Janine began dumping pens from her classroom inside. "Careful, careful!" a horrified Mo exclaimed. "Put the caps on those pens, girl. That bag is expensive." But as it became clear later on, Janine had actually hoped to receive a lego flower bouquet for Valentine's Day, like the one her coworker Gregory got for his girlfriend. The purse, while a generous gift, just wasn't her taste. (More for the rest of us!)