Has Love Island's Sustainability Push Been Forgotten?
Has "Love Island"'s Sustainability Push Already Been Forgotten?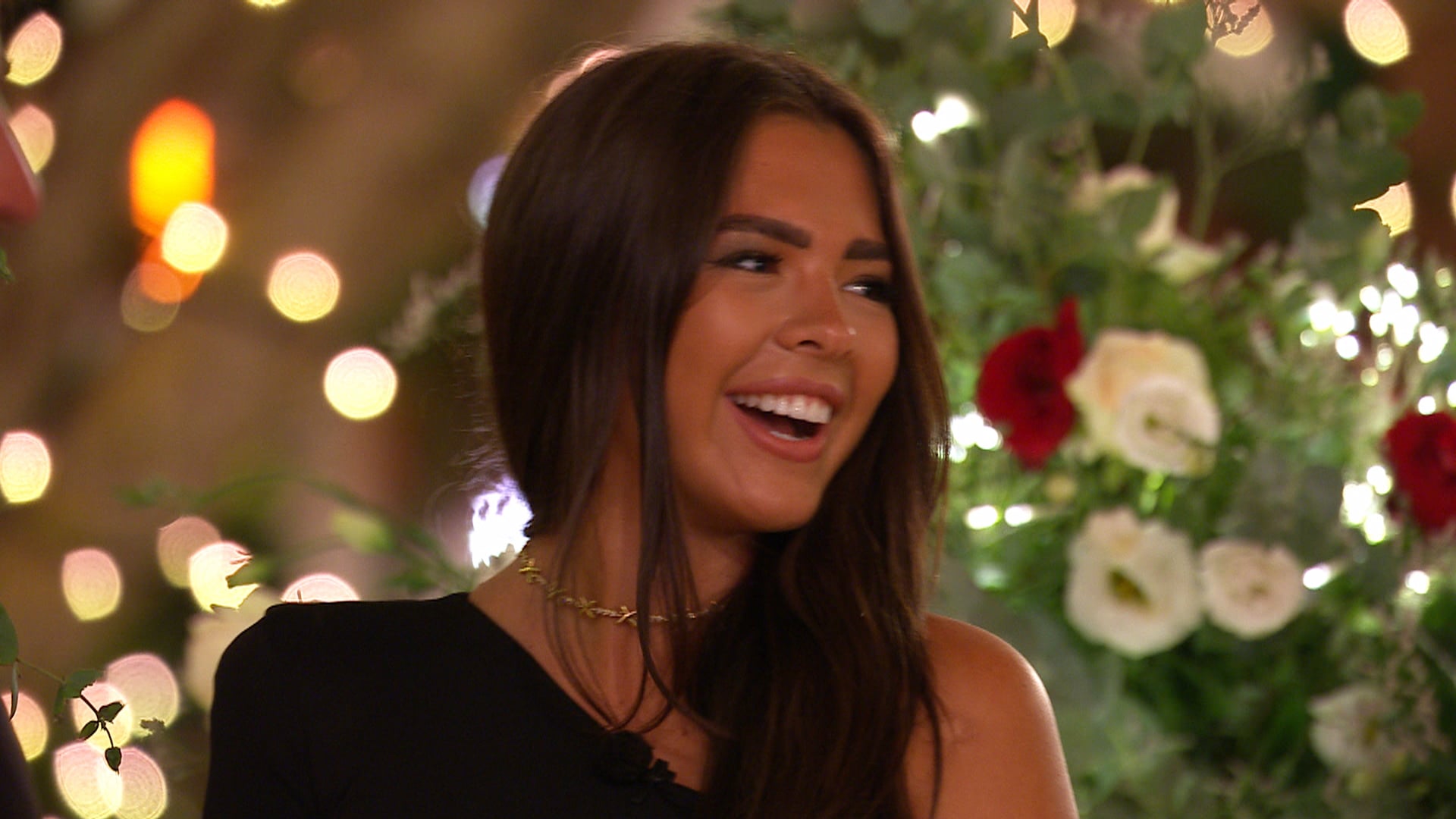 Image Source: ITV
Over three million people settled in to watch Ekin-Su Cülcüloglu and Davide Sanclimenti be crowned the winners of "Love Island" 2022, and the show's undeniable influence continues to reign supreme. From the niche phrases we've adopted to the outfits we want to emulate, the show's mere existence has viewers flocking to create their own summer of love.
However, we know the reality-TV hit doesn't come without its issues. This season in particular saw complaints of misogynistic behaviour, concerns over the ableist abuse of Islander Tasha Ghouri, and the lack of airtime for Black contestants, yet it can't be denied that ITV made positive strides with its partnership strategy. Swapping previous fast-fashion sponsors like I Saw It First and Missguided in favour of secondhand retail site eBay, Executive Producer Mike Spencer intended the move "to inspire our demographic and show that there are incredible finds to be had and how sharing is, in some small way, caring."
For the first time, the Islanders were given a shared wardrobe to choose outfits from, full of preloved finds sourced from eBay. From Hervé Léger dresses to Sandro shirts, the fashionable 'fits were one of the highlights of the show – flirting fiascos aside – perfectly showcasing how preloved fashion is anything but basic. Host Laura Whitmore joined in, wearing a host of show-stopping secondhand ensembles, too. And the deal worked. At the halfway point of the series, searches on eBay for preloved fashion were up a staggering 700 percent, while on Google, searches for "eBay preloved clothes" rose by 756 percent and "preloved" by 660 percent in one month alone. Impressive? Absolutely. But has this push for sustainability continued outside of the villa? Recent news would prove otherwise.
Despite the fast-fashion brands being dumped as sponsors, the contestants, who have historically been mocked for appearing on the show just to gain lucrative fashion deals, have followed the paths of Islanders gone by.
"One of the most high-profile steps in how preloved clothing and style is valued has been immediately undermined . . ."
This week, it has been announced that Cülcüloglu has signed a rumoured seven-figure deal with Oh Polly, a brand which claims to show a "commitment to a happier, healthier planet" yet scored the lowest rating of "we avoid" from Good on You, an independent website that rates brands based on their sustainable practices and ethical values. Paige Thorne has followed suit, signing a deal with Forever Unique, which appears to have no reference to sustainability on its website or any linked credentials. And Gemma Owen has landed a collection with Pretty Little Thing (PLT), the brand that was criticised for selling clothes for pennies in the 2020 Black Friday sales.
Of course, every Islander is entitled to make whichever career decisions they see fit. It's hard enough being catapulted to fame when it feels as though everyone has an opinion, and their individual endeavours are, of course, warranted. But signing with fast-fashion brands feels a little off, the championing of preloved fashion throughout the series now appears inauthentic, and many viewers, myself included, are disappointed.
Jemma Tadd, head of fashion at eBay UK, shared that through the partnership with "Love Island," they "wanted to get people talking about preloved, but more importantly, we wanted to see people thinking and acting differently." In a savvy move, contestant Tasha Ghouri has joined the eBay team as its first-ever ambassador, but things aren't all too different when it comes to the other Islanders.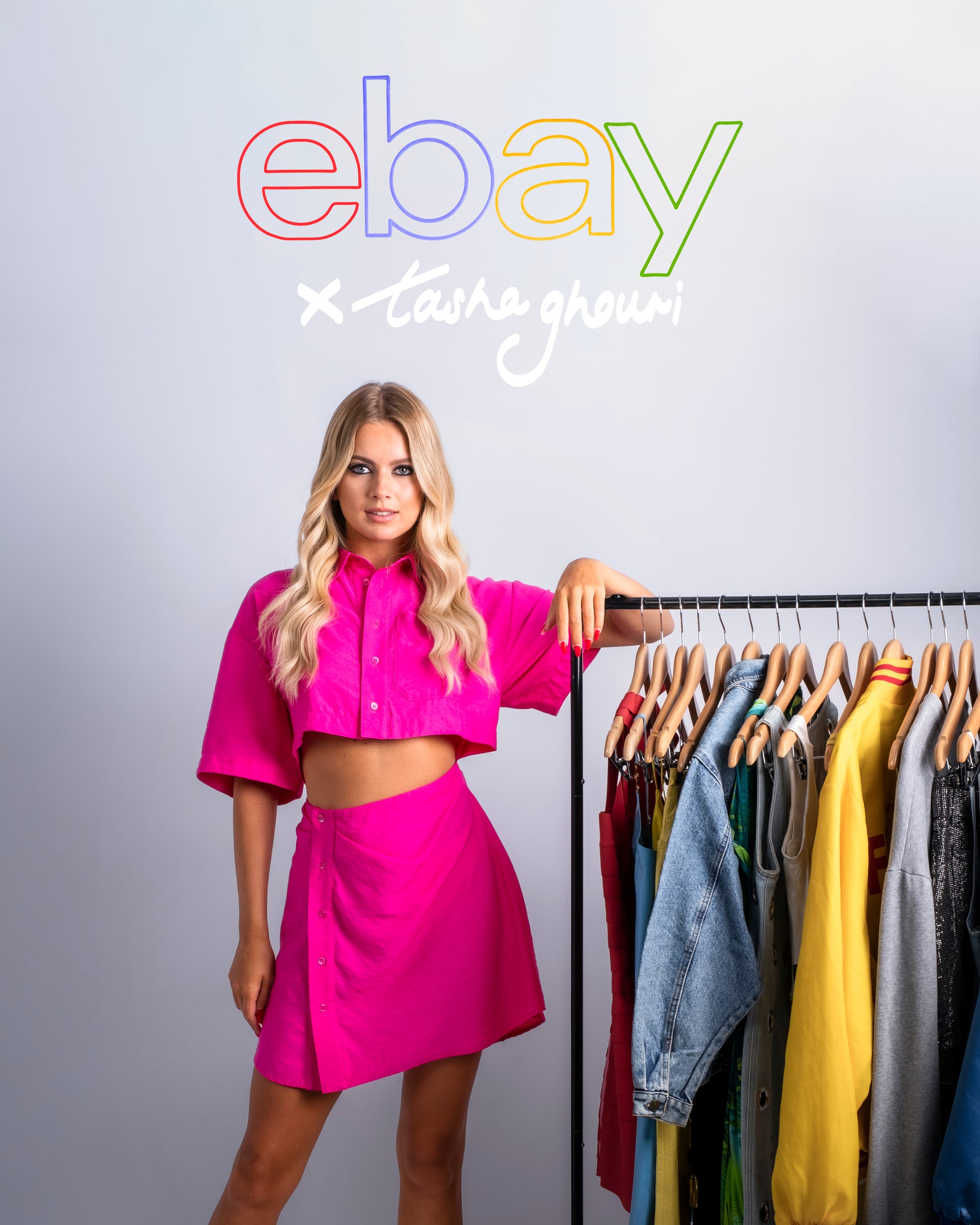 Image Source: eBay
"One of the most high-profile steps in how preloved clothing and style is valued has been immediately undermined by a Love Island contestant joining the PrettyLittleThing team", Amelia Twine, founder of the soon-to-launch Sustainable Fashion Week, tells POPSUGAR. "Communities and environments across the continents rely on our commitment to moving away from fast fashion — as does our own well-being and the climate itself."
And the internet isn't too happy about it. In order to choose this season's ambassador, PLT issued two public online polls. Islander Indiyah Polack won both times, raising yet another question as to why Owen is currently sat in the hot seat.
Yet putting blame on these reality TV stars isn't fair — no Islander is singlehandedly sabotaging the sustainable-fashion movement. There's one main reason why these brands can dish out the big bucks: we're making them rich.
For example, PLT boasts a huge 6.3 million active customers and an annual revenue of £516.3 million. The Boohoo-owned brand is thriving and has a history with tapping up "Love Island" stars, most notably Molly-Mae Hague, who is now the brand's creative director. And if those numbers aren't mind-blowing enough, this all comes after a very public modern slavery investigation instigated by The Sunday Times two years ago into the Boohoo Group, which led the company to create an Agenda for Change and eradicate any forms of exploitation.
"We've taken a big step towards a shift, but as we know, real change takes time"
Plus, Oh Polly sold a whopping £8.8 million worth of products in 2018 alone according to Fashion Network. Add to this the ever-growing issue of overproduction, overconsumption, and carbon emissions across the whole fashion industry, and it seems that nearly nothing will deter people from the discounted designer dupes and carloads of clothes.
To perhaps lessen the blow, PLT responded to POPSUGAR's request by revealing that "Gemma will be launching her own PLT collections as well as helping the brand launch their new resale platform PLT Marketplace." Sure, a toe-poke in the right direction in order to extend the lifestyle of its products, but we have to question if this is another aspect of greenwashing? As we await details on the new Marketplace, we know circularity initiatives and recycling schemes aren't enough alone to make a significant difference. As Fashion Revolution continues to emphasise, "slowing down, making fewer and better quality products and extending the life of existing clothes and materials will be essential to the future of fashion and improving its impact on the planet and communities."
Does this render the whole eBay-"Love Island" partnership useless? Of course not. Before this collaboration, these sponsorship deals would've gone ahead without too many questions. "We've taken a big step towards a shift, but as we know, real change takes time," Tadd continues. "Our aim now is to continue to shift attitudes and shopping habit — and we have lots of plans to help us do just that, so watch this space." We can live in hope that it's the start of a consumer shift to become more aware of fashion's sustainability and opening up conversations around ecoconscious shopping. Who knows, perhaps next season will have a different ending.