"Love Island" Needs to Give Black Contestants More Airtime
"Love Island" Needs to Give Black Contestants the Airtime They Deserve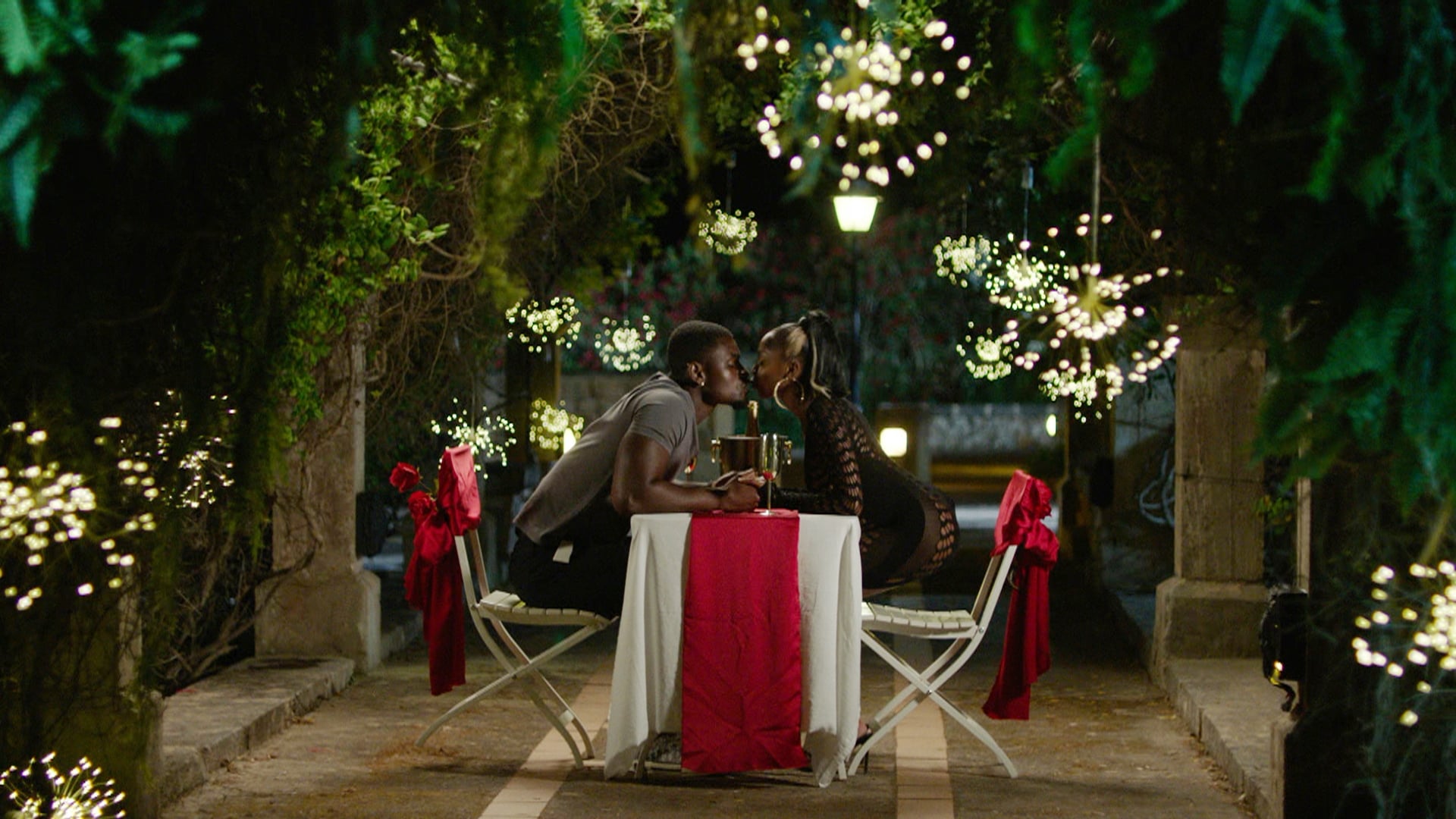 Despite "Love Island" being in its eighth season, the treatment of Black contestants is once again attracting attention for all of the wrong reasons. The representation issues that have dominated the show in recent years do not appear to be a thing of the past, and it is, quite frankly, exhausting.
As a Black woman who has watched the show for two series, I have seen pieces discuss the disappointing and demoralising exposure the Black Islanders receive on the show. Yet I was hopeful this year would be different. As we enter week four of the reality series, there is still too much that makes for very uncomfortable viewing.
The series got off to a promising start. Rather than the usual line-up where the Islanders step forward for those they are initially attracted to, the public were given the power to choose the couples. Although this move was questioned by fans of the show, it provided a sense of relief for many Black viewers. "It's nice to see Black women being something other than last choice," psychology student Esther Dada Ajewole tells POPSUGAR.
But this did not last long. As Amber Beckford and Ikenna Ekwonna were dumped from the villa in week three after proving to be the least popular with the public, viewers took to Twitter after noticing that four Black contestants had been sent packing back to back (Afia Tonkmor and Remi Lambert were also dumped from the island), while another user said that the vote was "anti-Black".
"The show has serious issues that continually fail to view Black women as desirable, attractive, sexy, and, most importantly, brand-worthy," says Tania Dash
Dating shows should be leading the way for diversity and representation, but "Love Island" isn't actively working to improve dating outcomes for Black women, which is so disappointing. "The show has serious issues that continually fail to view Black women as desirable, attractive, sexy, and most importantly brand-worthy," analyst Tania Dash tells POPSUGAR.
Some have speculated that the reason for this is that Black contestants still aren't getting as much airtime as their white counterparts, leaving viewers unable to resonate with the dating experiences of Black women. Visibility is most definitely lacking. It's important for us to be represented in all our fullness in order to shatter the negative stereotypes that continue to plague our existence. "If we were getting the same airtime as white contestants, it would be the first step in changing the narrative surrounding Black women," Dash continues.
I don't think it's controversial to assume that producers seem to favour white contestants in the edit of the show. Black islanders appear to feature more in the show's Saturday night recap of "unseen bits" rather than in the main weekday slots. "I saw sides to the contestants that I hadn't seen on the actual show. There's definitely something fishy going on," Ajewole points out.
Visibility is most definitely lacking.
For example, during the Baggage Claim challenge in the first week, Liam Llwellyn kissed both Amber and Indiyah Polack, but this was not included in the final edit. "I think the show's producers deliberately leave out scenes of Black female islanders to make them look less desirable. We see small glimpses of their personalities and hardly any full conversations or interactions between them and other islanders," blogger Kay Bellz tells POPSUGAR.
In recent years, the Black community have taken it upon themselves to uplift female contestants online. Many Black women know how it feels to be overlooked. If anything, some of us are reminded of our own dating and relationship experiences when contestants struggle to catch the attention of a potential suitor. Student Zarah Yesufu tells POPSUGAR: "There is a blatant dismissal of Black female islanders as viable romantic partners. This speaks to the major issue of 'Love Island.' They push an idea of beauty which Black women aren't allowed to buy into."
Image Source: ITV
Just think back to the beginning of the series when Davide Sanclimenti seemingly spoke to every single female in the villa apart from the two Black women; Amber and Indiyah. Additionally, when male islanders have previously talked about their "top three" favourite girls, Amber, Afia, and Indiyah's names weren't mentioned.
We live in a time where visibility and relatability are more important than ever, and Black women should be able to consider themselves just as deserving of the same experiences as their white counterparts. When this clearly isn't the case, watching the show can be a triggering experience for Black viewers. "'Love Island' is supposed to be escapism, but it is hard to put the feelings I have towards the show aside when there's constant reminders of microaggressions as well as direct examples of racism and colourism," Ajewole says. "The issue is how Black women are deemed in the hierarchy of attractiveness — it's kind of frustrating."
"Black women are so love deprived on the show! We love love, and we love hard," says Tania Dash
On a positive note, the development of Dami Hope and Indiyah's relationship may finally provide Black viewers with the full and authentic representation of Black love that we want to see on our screens. "Instead of producers recruiting us to be backdroppers or extras for the show, they should be giving us a chance to fully experience love. Black women are so love deprived on the show! We love love, and we love hard," Dash says.
Other dating shows like "Too Hot to Handle" and "First Dates" have got the memo, so is it time for Black women to stop going on "Love Island"? "I think Black women should do whatever they like. After all, they are aware of how brutal the show can be. In spite of this, the show can open doors for contestants, and it's been great to see contestants like Yewande, for example, flourish in their careers," Ajewole says. The opportunities that come from the show are endless, and Black women should be able to experience these successes.
For some viewers, the historical mistreatment of Black islanders has proven to be too much. "Black women should boycott a show which cultivates a space in which their undesirability allows them to be treated poorly," Yesufu says. Self-discovery coach Calypso Barnum-Bobb will not be watching the show this year and is actively encouraging others to follow suit by starting an official "'Love Island' boycott" on TikTok. "I want to inspire people to use the time they would spend watching "Love Island" to look after their mental health and personal development," Bobb said.
Allowing viewers to see the Black love blossom in all its forms is key to improving the experience of Black women who are both viewers and contestants. "I think producers should edit the footage so that Black women have more of a main role instead of being extras or witnesses to the other islanders' experiences," Bellz says. By including more footage of all the Islanders will only make for a richer show overall. "The shows should actually show the personality of the Black contestants – show their couple and relationship dynamic, as this will help with how they're seen by the public," Ajewole said.
As one of the most-watched dating shows in the country, "Love Island" isn't leading the way for diversity and representation in the way that Black viewers would have hoped. The show is continuing to buy into the false and harmful narrative that Black women aren't desirable, and this couldn't be further from the truth. Black women's experiences on the show shouldn't be limited in any way, shape or form. So why are Black women on the show subjected to predictable experiences year after year? Real change rests in the hands of the show's producers. We want to be seen. We can only hope that there'll come a time when our voices are heard and the nation can finally see Black women having the healthy and mutually fulfilling experiences we rightfully deserve.