Old Navy Marled Fleece Lounge Jumpsuit Review | Photos
This Fleece Jumpsuit Is My Favourite New Piece of Loungewear
As POPSUGAR editors, we independently select and write about stuff we love and think you'll like too. If you buy a product we have recommended, we may receive affiliate commission, which in turn supports our work.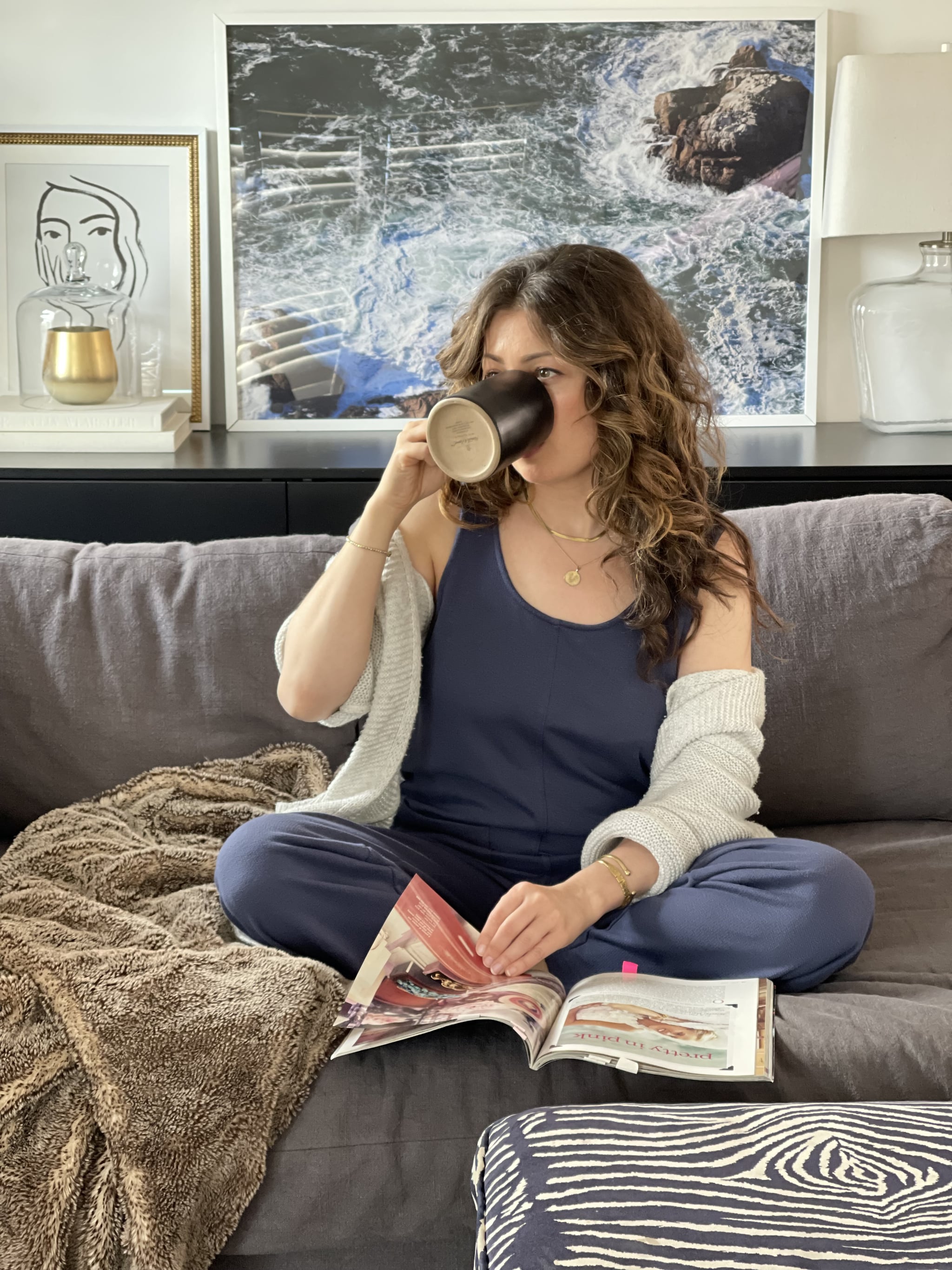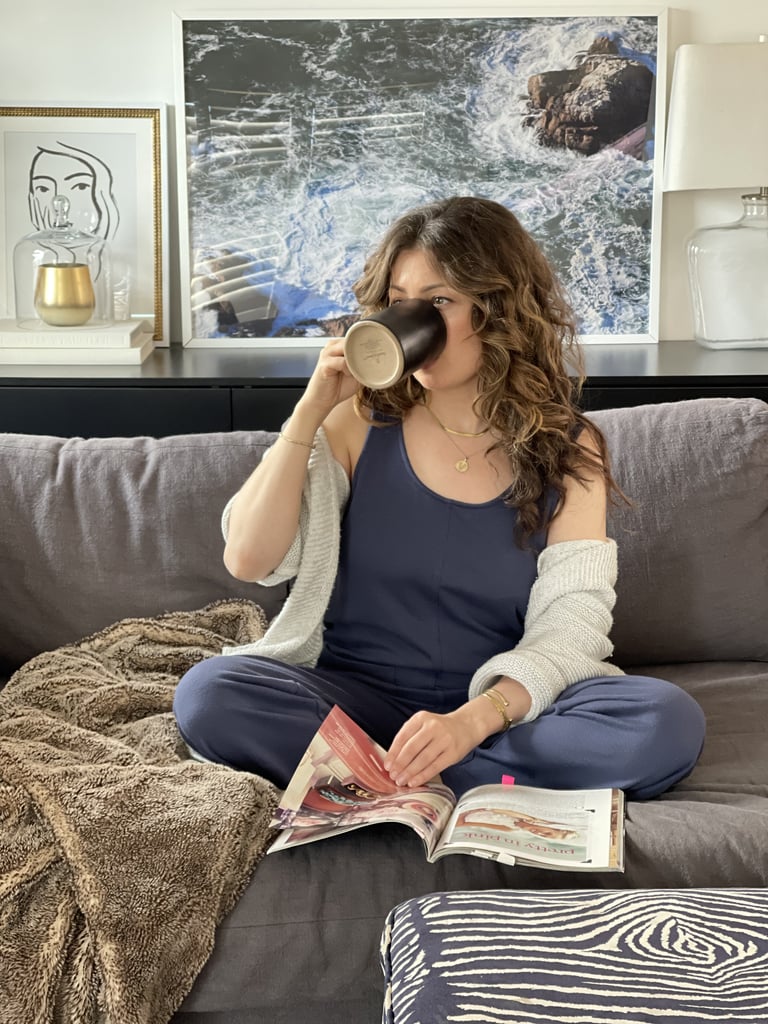 I love a good jumpsuit. If it also happens to be a jumpsuit that feels like pajamas but could pass as street clothes, then I'm definitely all in. I stumbled upon this exact loungewear unicorn while perusing Old Navy's new-arrivals section and immediately ordered it in a few sizes. The Old Navy Sleeveless Loose Marled Fleece Lounge Jumpsuit ($42, originally $45) might be intended as a piece you pair with slippers and a lightweight robe, but it could easily be worn outside. I'm planning to pair it with sherpa-lined Birkenstocks and a tissue-thin white T-shirt.
What I Love About the Old Navy Sleeveless Loose Marled Fleece Lounge Jumpsuit
When I say this jumpsuit is comfortable, I mean it's never-want-to-take-it-off comfortable, even if it requires you to put on a bra and a cardigan so you can wear it out of the house. You find a way. The wide legs and wide straps of this jumpsuit make you feel as though you're walking around in a wearable blanket. Think of your coziest sweatsuit, only without a constrictive waistband or annoying zippers or buttons or even sleeves. The front patch pockets, scoop neck, and deep scoop back are stylish touches that also help give it some shape. I love the navy option called Volcanic Glass because it's dark enough to be flattering but light enough to add a hint of colour. While I've been wearing this with a short robe or fuzzy cardigans on chilly days at home, the sleeveless cut and scoop neck and back will be perfect for warmer days as we head into spring.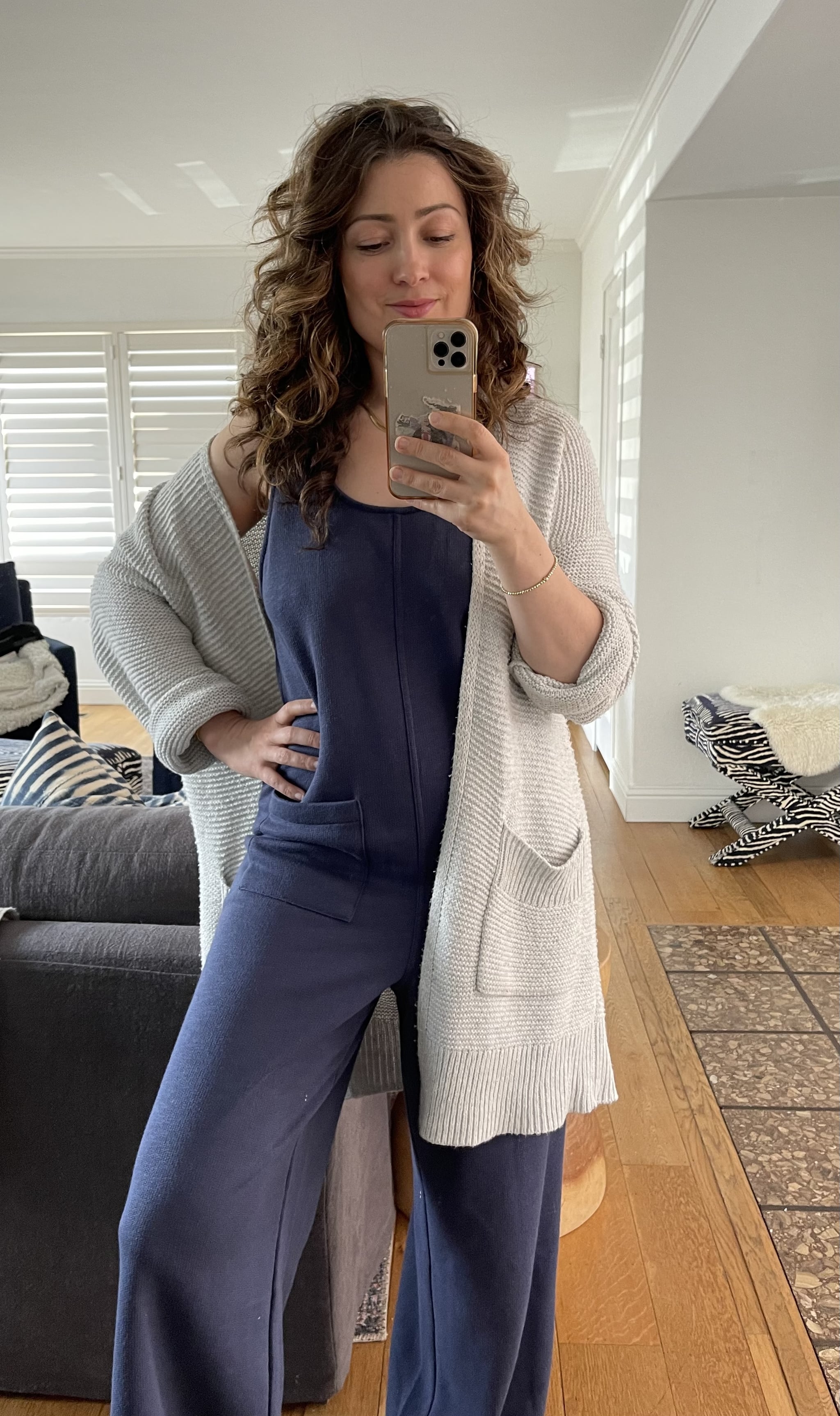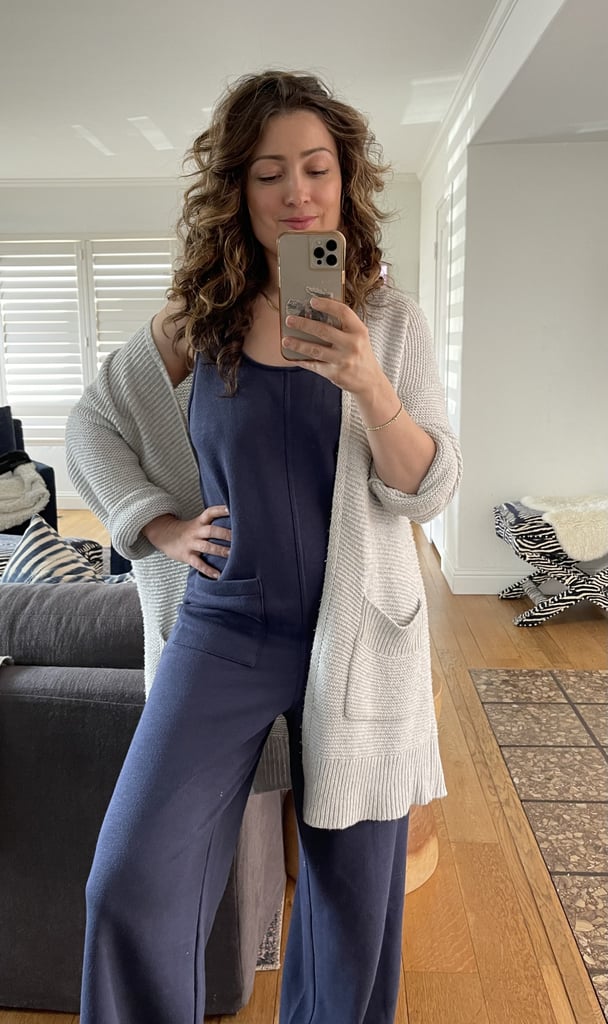 What's Worth Noting About the Old Navy Sleeveless Loose Marled Fleece Lounge Jumpsuit
It has an oversize, loose fit, which can easily look shapeless and a little sloppy if you don't get the right size. I'm usually a small or medium at Old Navy, but I sized down to an extra small when I realised I was swimming in the size small. The leg length is also quite long. I'm 5'6", and the hem of the pants just kisses the floor when I stand. The arm openings are very large as well, which makes it hard to wear with a bra without the side of it showing. If the arm openings weren't so large, it would be easier to wear this out of the house. That said, there are some workarounds. You can try pairing it with a cardigan, a button-up, a thin T-shirt, or a bodysuit to make it function as an outfit versus loungewear. It's not the most flattering piece of cosy apparel I own, but it's still really cute, and the comfort factor alone is worth the purchase.
Additional Details About the Old Navy Sleeveless Loose Marled Fleece Lounge Jumpsuit
Available in three colours: Panther (black), Volcanic Ash (navy blue), and Coastal Plain (peachy pink).
It's made with 55 percent cotton and 45 percent polyester.
It should be machine washed in cold water on a gentle cycle and hung to dry.
It has a loose fit through the body and hits below the ankles.
Rating: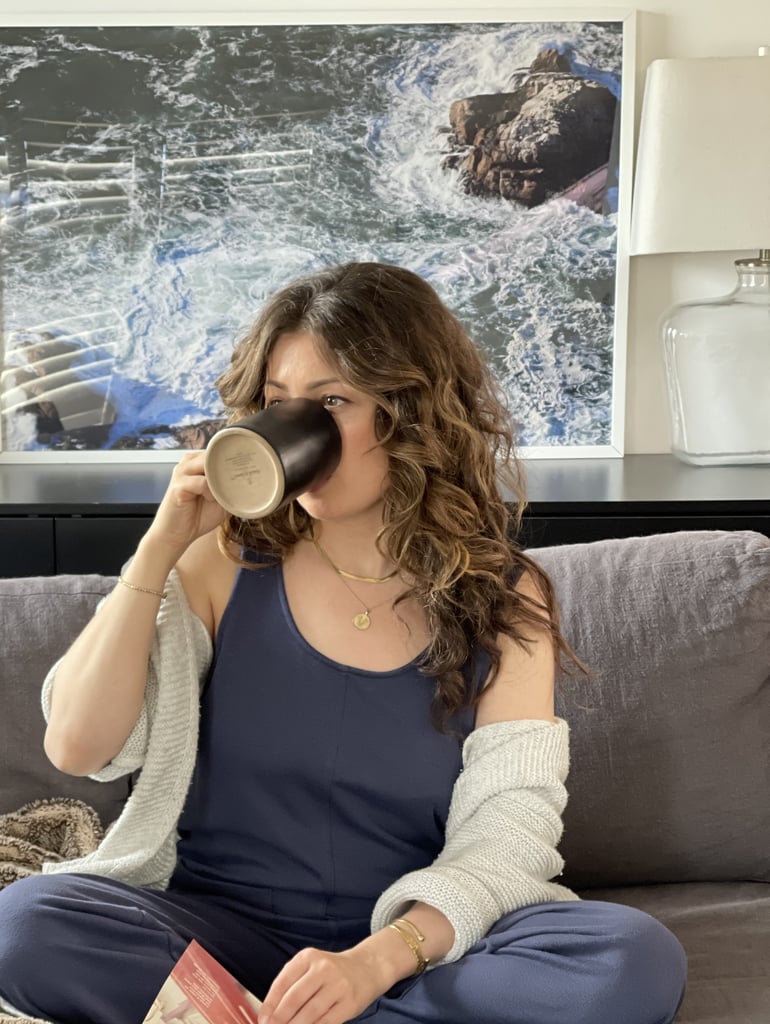 Old Navy Sleeveless Loose Marled Fleece Lounge Jumpsuit
Buy Now