Vagabond Ansie Mary Jane Pump Review With Photos
Mary Janes Are Trending For Fall, and This Pair Is My Absolute Favourite
As POPSUGAR editors, we independently select and write about stuff we love and think you'll like too. If you buy a product we have recommended, we may receive affiliate commission, which in turn supports our work.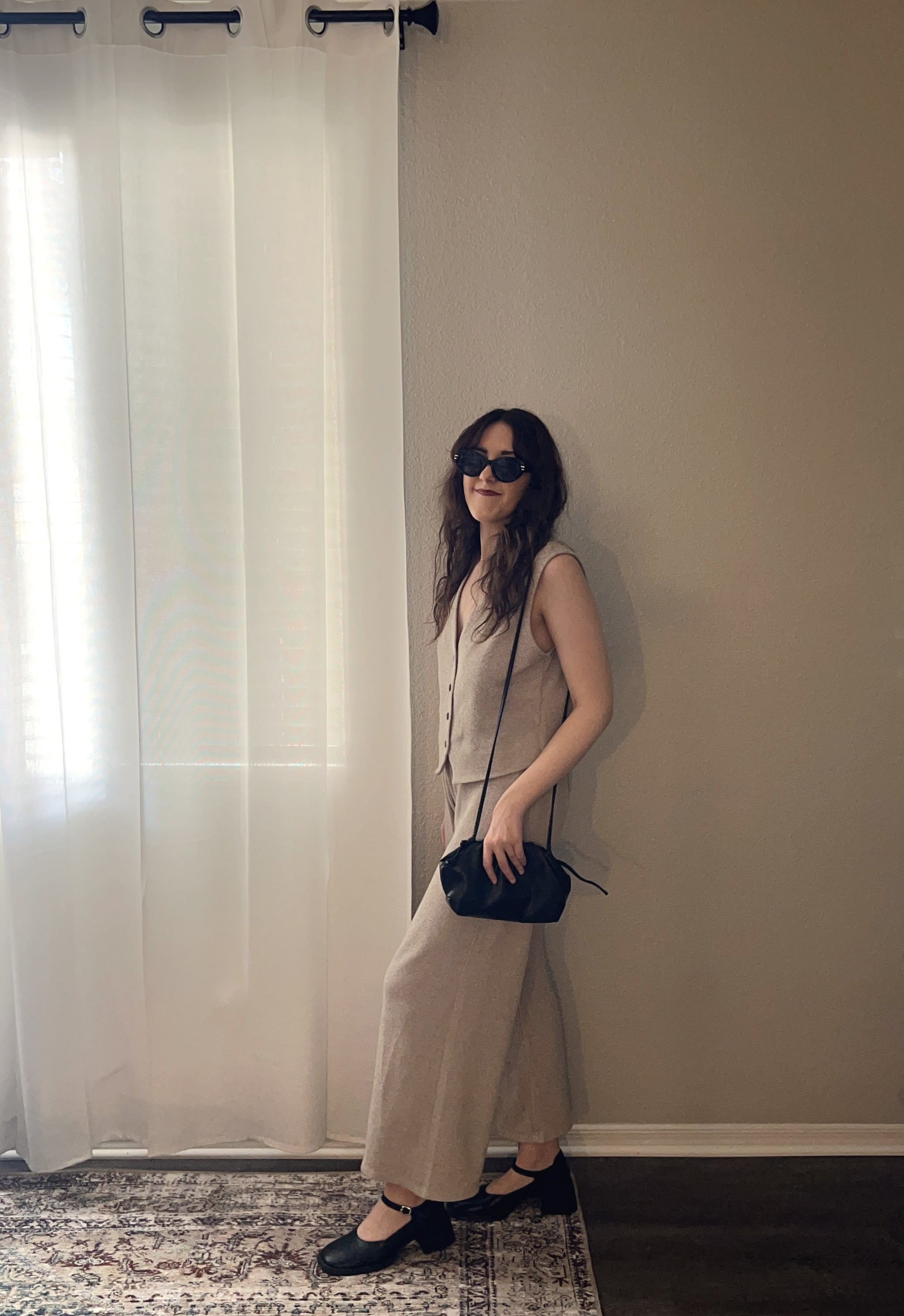 As one of fashion's most revered proverbs clearly states: everything comes back into style eventually. It's a tale as old as time and one that we're witnessing yet again as Mary Janes have made their return to mainstream street style — with everyone from celebrities like Taylor Swift and Olivia Rodrigo to trend forecasters like Alexa Chung embracing the silhouette in all of its preppy glory. Market nostalgia has proven to be a hot-seller this year (as evidenced by the success of Barbiecore fashion), so perhaps it isn't too surprising that the shoe once regarded as a staple in your elementary school wardrobe — even if you didn't realise it at the time — has come back in a big way.
My personal style tends to err on the vintage side, so Mary Janes have always felt like a natural fit within my own wardrobe. Unfortunately, for as darling as they look while on, I've often found the silhouette to be debilitatingly uncomfortable. No matter the size, brand, or even composition of the shoe, the mix of dense leather and exposed skin always managed to leave the back of my ankles looking red, scratched-up, and in the worst instances, too irritated to move; no-show socks are also notoriously tricky to wear with these shoes since they have an opening at the top. I'd almost given up hope that comfortable Mary Janes even existed, until I discovered the Vagabond Shoemakers Ansie Mary Jane Pump ($175).
After falling in love with the shoe during a recent online shopping spree, I figured I'd give the silhouette a try to see if it was perhaps an anomaly among other Mary Jane styles. The verdict: it's (remarkably) probably the most comfortable pair of heels in my entire closet and likely the only shoe you'll see me wearing this season. Keeping reading for the full product details and to see why I consider it to be the ultimate transitional shoe for summer-to-fall wear.
What I Like About the Vagabond Mary Jane Pumps
These shoes are obviously very stylish, but it's the comfortable design that I really can't get over. Mary Janes definitely don't have a reputation for being the most comfortable of shoes; for context, I literally used to slip bandaids into my crossbody bag whenever I would wear other versions of the silhouette, as I knew that after only a few hours of wearing them, the back of my ankles would be ridden with sores and irritated skin. But these Vagabond Mary Janes are designed differently to ensure that you can maximum use out of the style without having to worry about scraping up your feet in the process.
The shoe's thick block heel provides a base for my foot that's firm and sturdy, but not so much so that they feel like a burden to walk around in. These Mary Janes also boast a long ankle strap that wraps across the top of the foot and can be adjusted as needed so that the shoes fit tighter or looser. While the style is made from a durable leather material, they don't feel quite as stiff as other pairs that I've tried — and after only a few wears, they really loosen up and develop a more lived-in frame that genuinely feels like it was made for your exact foot size and shape. Best of all (and completely unique to other silhouettes), these shoes feature a rounded toe shape — rather than a pointed or square one — that's noticeably more comfortable and gives your toes plenty of room at the top, which helps to prevent them from feeling squished or constricted when you're walking.
Because the shoes are so comfortable, I feel confident wearing them to work events, co-working spaces, dinner dates, and even just long days outside of my house. They ooze a polished and preppy vibe that feels formal yet still playful; you can get away with wearing them to the office and straight to a cocktail party afterwards. Plus, because they're designed with such a high-quality leather material, I trust that they'll be a staple in my wardrobe for years to come — making them worth the pricier investment.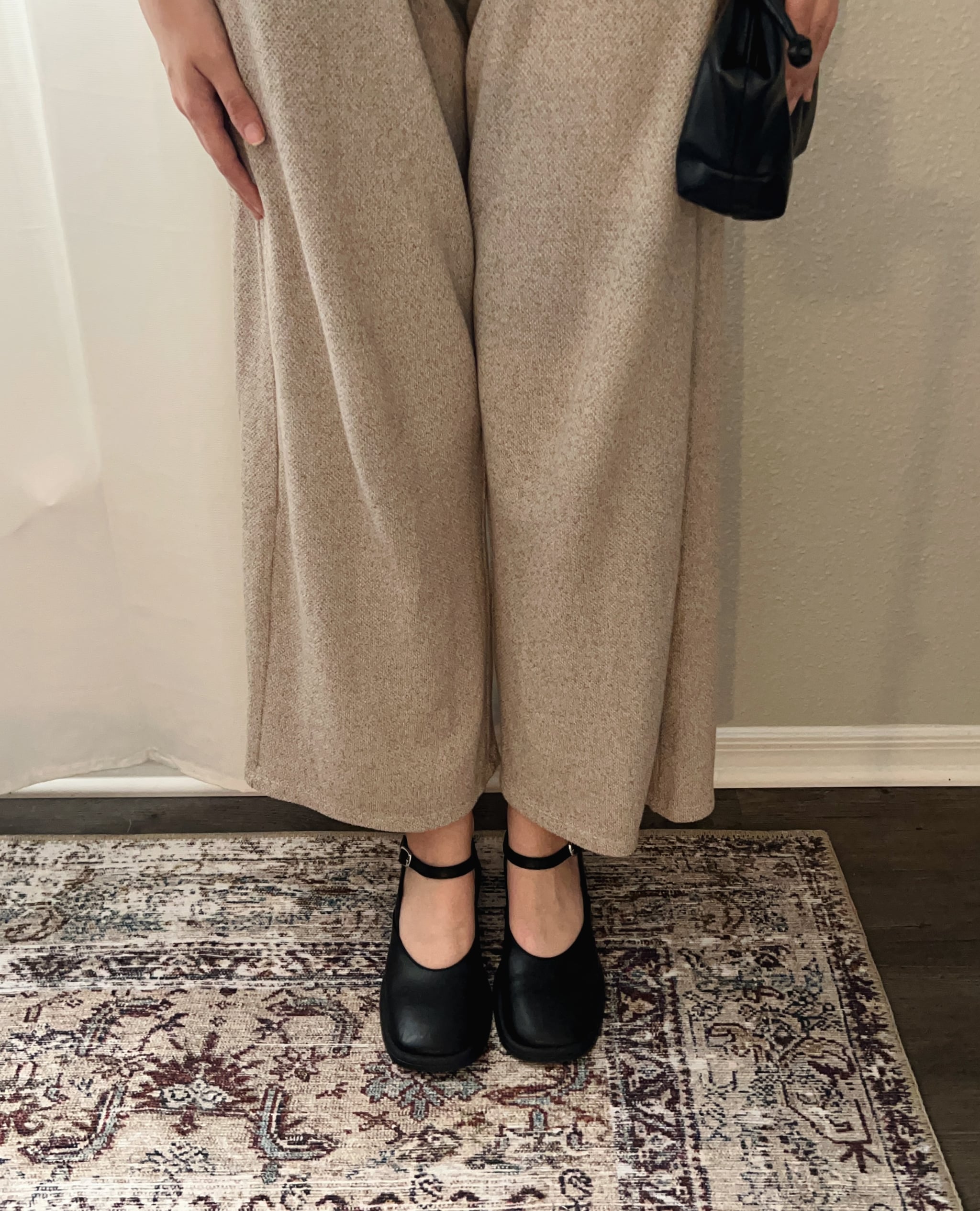 What's Worth Noting About the Vagabond Mary Jane Pumps
Some reviewers have noted that the shoes have a tendency to run a little larger, and it's therefore recommended that you size up. Personally, I didn't find this to be true in my experience — I ordered my normal size of a US women's 10 and the Mary Janes proved to be a perfect fit, with plenty of room at the front of the shoe and ample support in the back so that my heel didn't feel like it was sliding around. I'd recommend referencing Vagabond's size guide prior to buying the silhouette just to be safe and ensure you order the best shoe size for your feet.
Who Are These Vagabond Mary Jane Pumps Best For?
If you've been itching for a way to experiment with Mary Janes and tap into the nostalgic fall trend, then these are truly the perfect shoes for you. Their sleek design makes it easy to style them with just about anything in your closet — whether it's with a cosy maxi dress or fitted trousers teamed with an oversize blazer. Plus, since they kind of teeter the line between being a formal shoe and something that's still elevated enough to dress up, they're a great option to wear if you're attending an event or ceremony where you're unsure about the dress code or overall vibe of the occasion.
Additional Details
These shoes are available to shop in several different colorways, including black leather (my style of choice), beige leather, black patent leather, and dark blue patent leather.
Unlike other silhouettes, this shoe has a rounded toe shape that's designed to provide more breathability and room for feet, ensuring toes aren't squished together too tightly at the top.
Per recommendation from the brand, shoppers are encouraged to use black shoe cream or a protecting spray to preserve the quality of the leather style.
Where Are These Vagabond Mary-Jane Pumps Available to Shop?
These shoes are available to shop at Nordstrom, Vagabond ($175), and Zappos ($175).
Rating:
Image Source: POPSUGAR Photography / Kyley Warren