Anne Hathaway's Fitness Routine
How Anne Hathaway Stays Strong and Healthy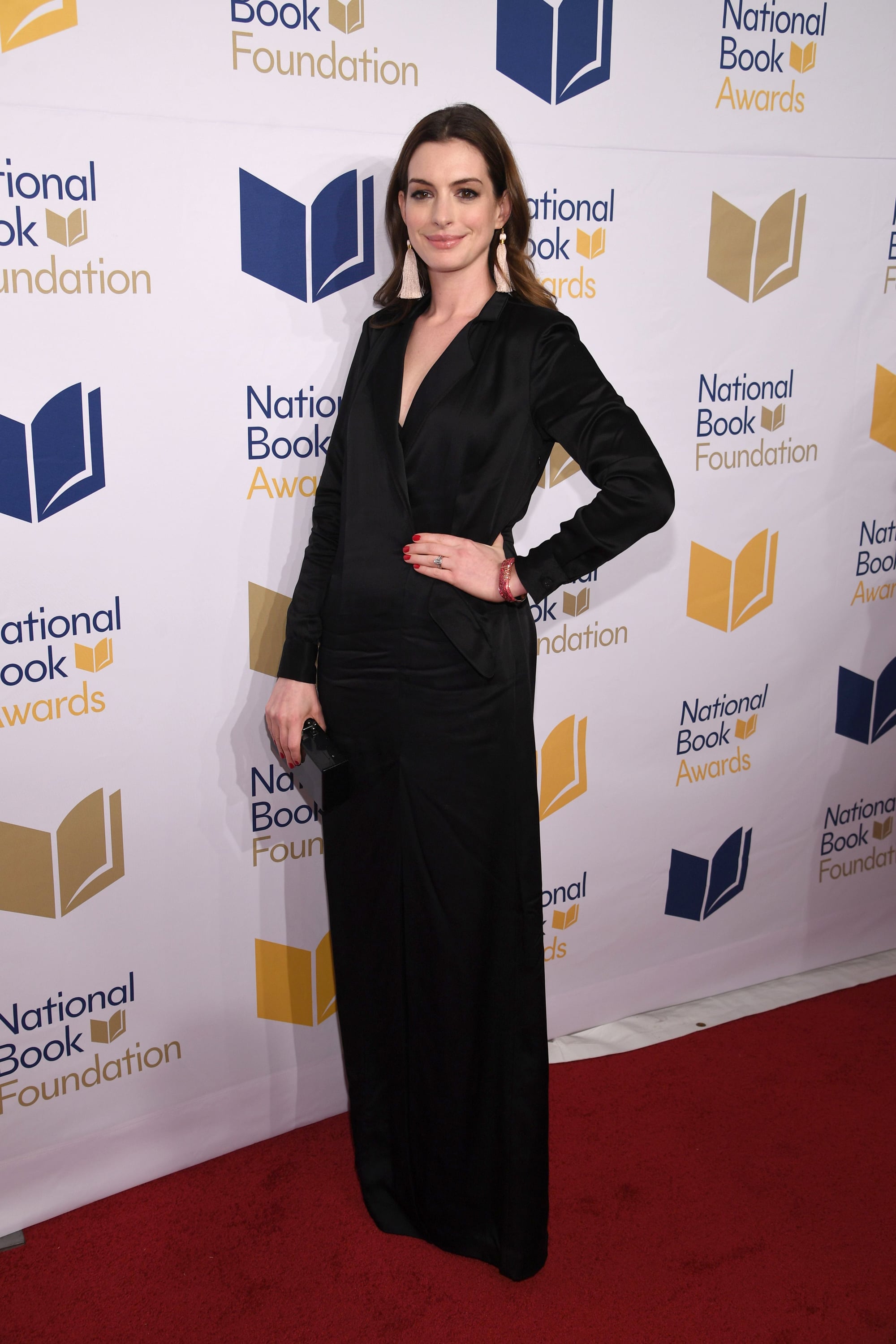 Anne Hathaway is one of Hollywood's busiest actresses. The Oscar winner has been working nonstop since her breakout role in 2001's The Princess Diaries. Between filming, press tours, movie premieres, and being a mom to 2-year-old Jonathan, she also manages to make fitness a top priority. Since whipping her body into shape to play the role of Catwoman in The Dark Knight Rises, Anne has logged serious hours at the gym.
With her new movie Ocean's 8 set to hit theatres this June, Anne looks to be in better shape than ever. Here's how the 35-year-old stays strong and healthy.
She Embraces Strong Over Skinny
For her role as Catwoman, Anne did stunt training five days a week and danced for an hour and a half daily. "I've always thought that skinny was the goal, but with this job, I also have to be strong," she told Harper's Bazaar. She carried this strength-over-skinny mentality into the gym years later, as proven by an Instagram video she posted on April 5.
The video showcases her doing a mix of work with resistance bands, weight plates, dumbbells, and plyometrics. In her caption, she revealed that she's gaining weight for an upcoming role. "To all the people who are going to fat shame me in the upcoming months, it's not me, it's you," she wrote on the post.
She's Always at the Gym
Her Instagram video also proved that Anne loves spending some quality time in the gym. She displayed her visible baby bump in 2016 during a trip to the gym just a couple months before her son was born, and she said on The Ellen Degeneres Show in 2016 that she was a frequent patron of her gym after giving birth, too. "Yeah, I work out with five-pound weights, but I pushed a baby out of my body, I feel good right now," she said on the show. "So I don't care what I look like, I feel great."
Anne and her husband, Adam Shulman, were snapped smooching after a sweat sesh together, and she has also been frequently photographed training at a gym in West Hollywood where she lifts weights and works out with her trainer. It looks like the gym is this fit actress's second home!
She Goes Hiking
Just weeks before giving birth, Anne hit the hiking trails with her husband and their dogs in LA. She was photographed with her blossoming baby bump in a black t-shirt and leggings. Even so far along into her pregnancy, fitness was clearly important to the actress.
After working out throughout her pregnancy and getting right back into the gym, it's no wonder Anne stays in such amazing shape. We can't wait to see her kick ass on screen in Ocean's 8, out on June 8.