Best Stair Stepper on Amazon
I Bought This $48 Stair Stepper on Amazon, and Now I Never Have to Leave My House
As POPSUGAR editors, we independently select and write about stuff we love and think you'll like too. If you buy a product we have recommended, we may receive affiliate commission, which in turn supports our work.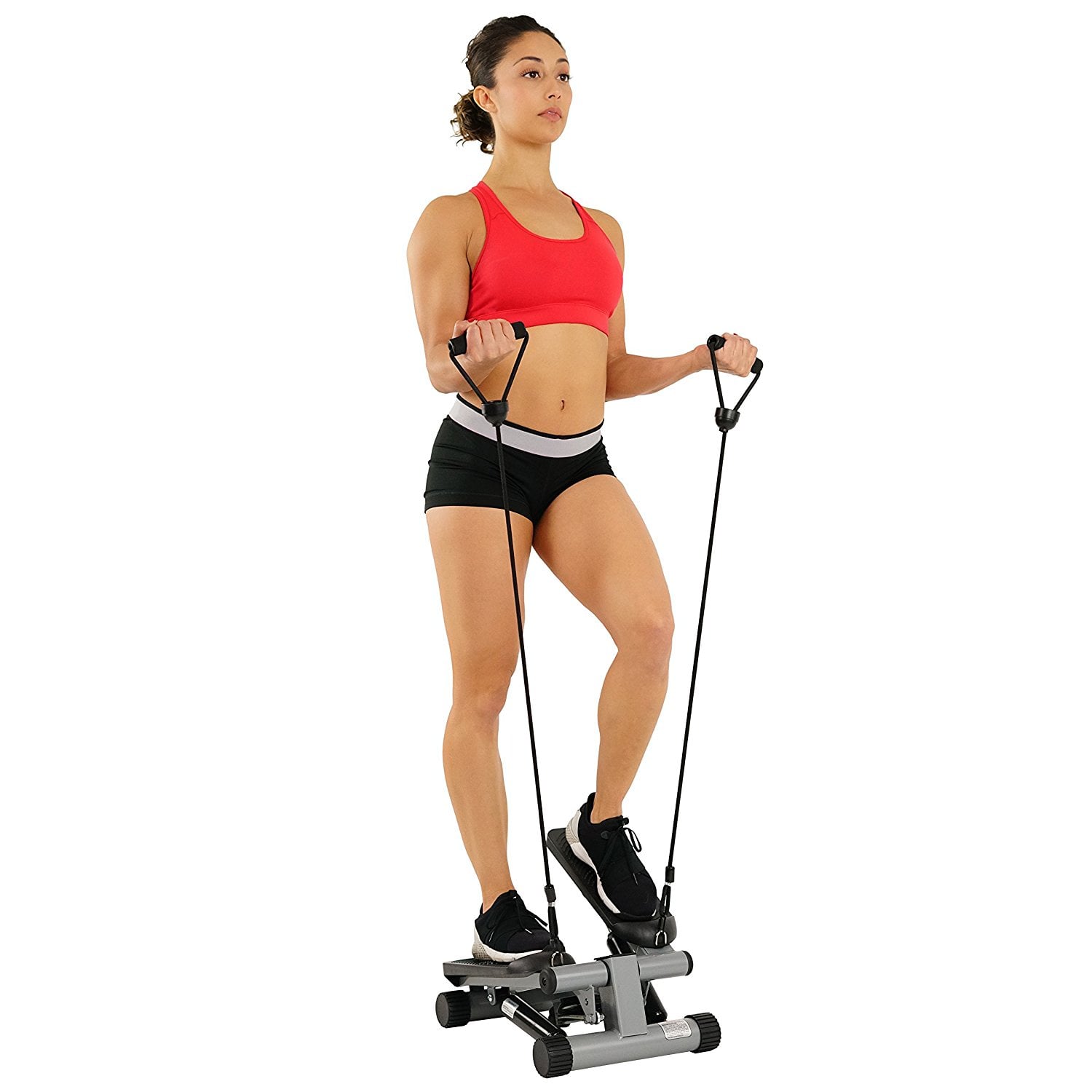 I spent most of my life avoiding the gym because working out was never my thing. That all changed a few years ago when I met my roommate. She is a supermotivating, positive go-getter who forced inspired me to start exercising. Our apartment quickly turned into a weird at-home gym with every quirky workout product you can find on Amazon. While most ended up being a bust (like the time half of our living room was a trampoline), one product was actually useful. This Sunny Health & Fitness Mini Stepper With Resistance Bands ($48) is a total winner!
Don't get me wrong, this at-home stepper isn't my whole exercise routine. Most of my week is dedicated to hitting up at least one Barry's Bootcamp class or going for a jog in my neighbourhood. Just like everyone else, though, I have days where simply going to work is just enough physical activity for me. A few months back, on a lazy evening when I was feeling bad about not signing up for a class, I dug into our home gym graveyard closet.

I had burned a hundred calories and was feeling that muscle tension in my calves and thighs.
I rediscovered this stair stepper, which admittedly I had never tried. I slapped it down in front of my TV and started stepping. Within minutes, I had burned a hundred calories and was feeling that muscle tension in my calves and thighs.
To my surprise, it got me to work up a pretty solid sweat and get a booty workout. The stair stepper also features tight resistance bands for intense arm exercises. Several times I have ditched the bands and used my own weights as well. My favourite feature is the counter. At the bottom where your feet stand, there is a digital screen that shows your calories burned, time spent, and the amount of steps you've done. It's great motivation for me to stay on track.
Over time, I've truly enjoyed this little routine. I'll go on for a quick 15- to 20-minute session while I catch up on my favourite show or wait for my dinner to cook in the oven. While I still do most of my hardcore sweat sessions at the gym, this product is great for the days I want to stay home and lounge without feeling guilty. Try it for yourself!