Mexican Skier Finishes Last in 2018 Winter Olympics
This Skier Finished Last in the Olympics, but the Video Will Make You Cry HAPPY Tears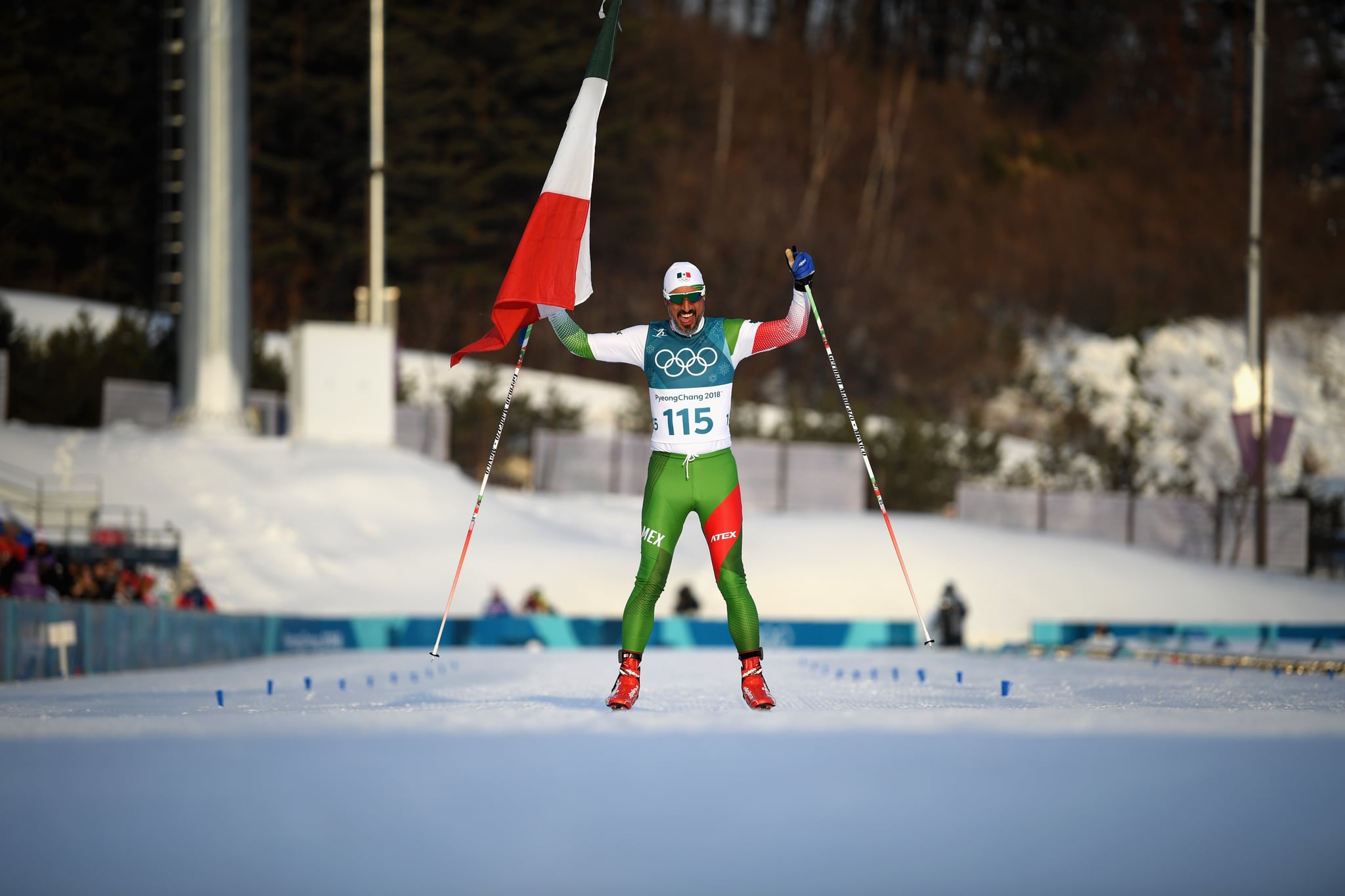 Team Mexico athlete German Madrazo may have only been cross-country skiing for a year, but he just gave us the most heartwarming moment of the 2018 Winter Games so far while competing in the sport. No, Madrazo didn't win the gold, silver, or even bronze medal — in fact, he came in dead last during the 15km freestyle skiing event. But his enthusiastic response to crossing the finish line is a proud moment you won't want to miss, and the reactions of his fellow competitors will fill your eyes with happy tears.
Madrazo waves the Mexican flag as the last finisher in the 15k cross-country and then gets hoisted up by the other late finishers from olympics
Twenty-six minutes behind the rest of his competition, 43-year-old Madrazo skied over to the sidelines and grabbed a large Mexican flag that he then carried across the Olympic finish line. Upon finishing the race, several of Madrazo's competitors — including our favorite Tongan flag bearer, Pita Taufatofua — hoisted him up on their shoulders to celebrate his completion. The viral moment (which you can view above) is one of pure, unadulterated joy, and Madrazo's hard work at this new sport is a true testament to his country . . . no matter where he placed in the race.
Prior to these Winter Games, Madrazo lived and trained in Austria with his competitors from Chile and Tonga. "At the beginning of December 2017, we realized that to achieve success in an individual sport, you need to have a team. We trained together, we traveled together, we cooked for each other. It was an amazing experience," his Olympic athlete bio reads. The competitive Ironman athlete also served as Mexico's flag bearer during the opening ceremony. Talk about an inspiration!
Watch the touching video of Madrazo's finish above, then follow along with the rest of our Olympics coverage for more inspiring moments.