Serena Williams Wimbledon 2018 Interview
Every Mother Can Relate to Why Serena Williams Doesn't Want Her Daughter to Play Tennis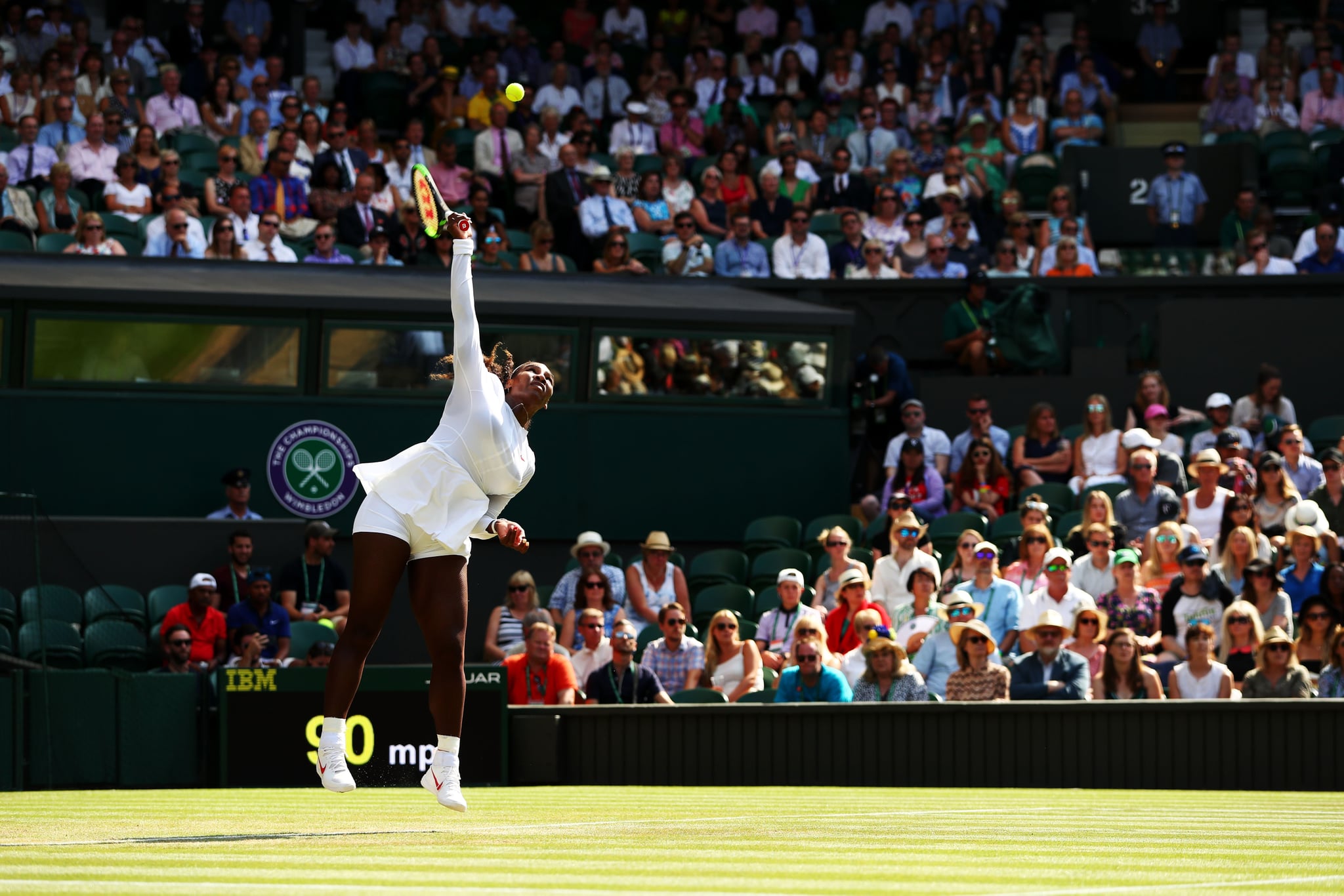 After defeating Evgeniya Rodina 6-2, 6-2 on Monday at Wimbledon, Serena Williams once again found herself in front of the press, answering their various questions about her competition and her adorable daughter, Alexis Olympia Ohanian Jr. In recent press conferences, Serena has opened up about her life on and off the court, competing and training as a mother and, most recently, how she feels about being drug tested twice a week despite currently being ranked No. 454 in the world.

During a press conference held on July 9, a reporter asked Serena (at the 12:38 mark, if you want to watch), "If Olympia wants to play tennis, [she] wakes up one morning and says, 'I want to play tennis,' will you coach her or will you ask Auntie Venus to coach her?" Serena responded, "No, I would hope she doesn't play tennis," causing another reporter to gasp in the audience.
Later in the interview she explained, "I don't want her to have pressure from what I did, and you guys talking about 'Are you going to be able to do as good as your mom?' I don't want her to have that." Her response may be shocking to some, but it is completely understandable, especially with how much scrutiny the tennis sensation has faced throughout her career.
Image Source: Getty / Matthew Stockman