Angelina Jolie Shares Tribute For Her Mother's Birthday
Angelina Jolie Remembers Her Late Mother's Battle With Cancer, and Urges People To Get Tested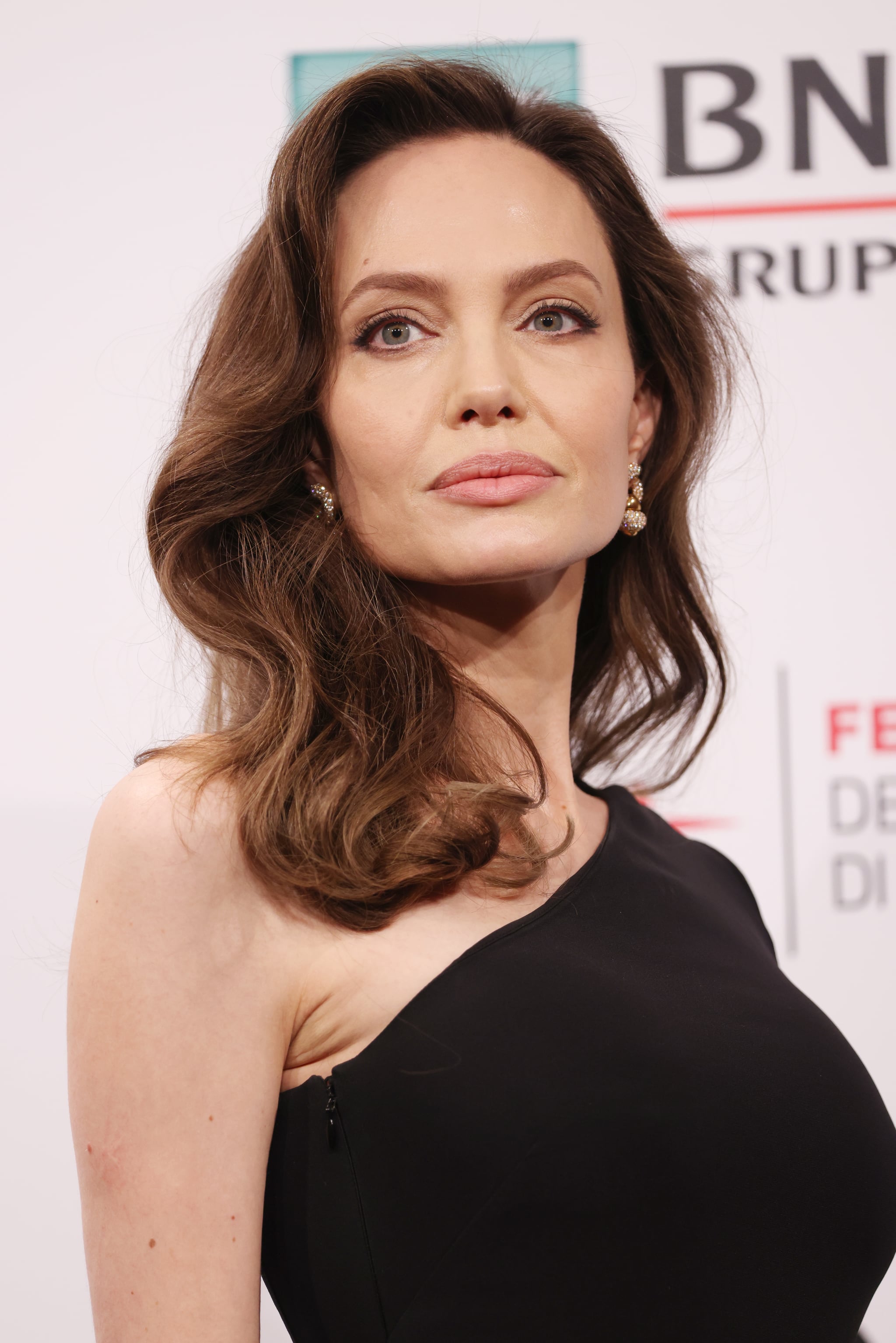 Angelina Jolie uses her Instagram almost exclusively to post about causes that are meaningful to her and, to commemorate both World Ovarian Cancer Day and her late mother's birthday back in May, Jolie posted a throwback snapshot of her and her mother, actor Marcheline Bertrand, along with a message calling for people to prioritise their preventive exams.
"Tomorrow would have been my mother's 73rd birthday. She passed away 15 years ago, after a long struggle with breast and ovarian cancer. In June, I will be a month away from the age when she was diagnosed," Jolie wrote. Bertrand was 56 when she passed away on 27 Jan., 2007, after having been diagnosed with ovarian cancer in 1999. "I have had preventive surgeries to try to lessen chances but I continue to have check ups," Jolie continued.
In 2013, Jolie famously wrote an op-ed in The New York Times explaining her decision to have a preventive double mastectomy after learning she carried the BRCA1 gene, which increases the risk of breast and ovarian cancer. Her message was so powerful that it led to an increase in people getting tested for BRCA variants and in people opting to have preventive mastectomies, an impact researchers dubbed "the Jolie effect."
In the op-ed, Jolie wrote that she'd learned she "had an 87 percent risk of breast cancer and a 50 percent risk of ovarian cancer" due to carrying the BRCA1 gene, and she pointed out that each person's risk is different. She said choosing the preventive surgery lowered her risk to five percent.
The actor and humanitarian continued her Instagram post with a sweet remembrance to her mother and a message of comfort and love to others who've lost a loved one to a similar disease, or who are battling one themselves. "My mom loved Hendrix. And would always sign her letters Kiss the Sky. It took on new meaning after she passed," she wrote. "Sending my love to those who have also lost loved ones and strength to those who are fighting at this very moment for their lives and the lives of those they love."
Jolie also urged people to "please take the time to look after yourself and go for your mammograms and blood tests or ultrasounds, particularly if you have a family history of cancer." She included the hashtags #WOCD2023 and #worldovariancancerday and sent followers to a link to the World Ovarian Cancer Coalition for more information.
Breast and ovarian cancer are devastating. Carrying a BRCA variation isn't the only risk factor, and people without a BRCA gene can go on to develop either type of cancer. So it's important to speak with your doctor to get a full picture of your individual risk factors and learn about the best approach to preventive exams and treatments for you.
There are also a number of breast cancer charities that provide vital information on self-examinations and additional support if you or a loved one are experiencing symptoms or a diagnosis. Breast Cancer Now, Coppafeel!, and Against Breast Cancer are just some of the charities working tirelessly to spread awareness during Breast Cancer Awareness month and beyond.